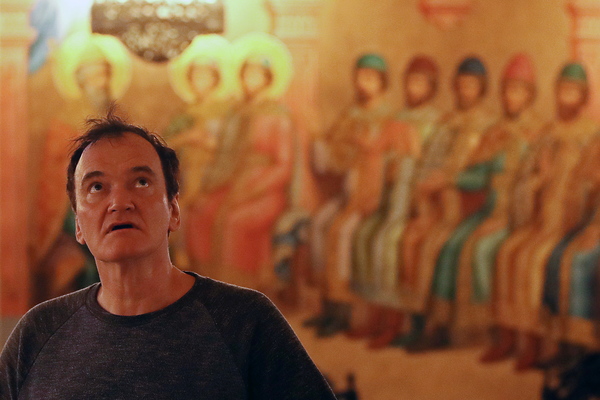 [ad_1]
Russian Culture Minister Vladimir Medinski gave an excursion to the Moscow Kremlin for US director Quentin Tarantino. This is reported by TASS.
The director was shown the King-bell and the King-cannon, of which he was delighted. Tarantino also asked what merit could be buried in or near the Kremlin. Medina replied that you must at least be a member of the royal family
Tarantino arrives in Moscow for the premiere of his movie Once Upon a Time … in Hollywood.
On July 3, Tarantino announced that he could end his career after his ninth photo, "Once Upon a Time … in Hollywood." "If the movie is well received, I might not be shooting the tenth. Maybe I'll stop right now. Maybe I'll leave while I'm on top. Let's see, "said the director.
What is happening in Russia and around the world? We explain on our YouTube channel. Subscribe!
[ad_2]
Source link