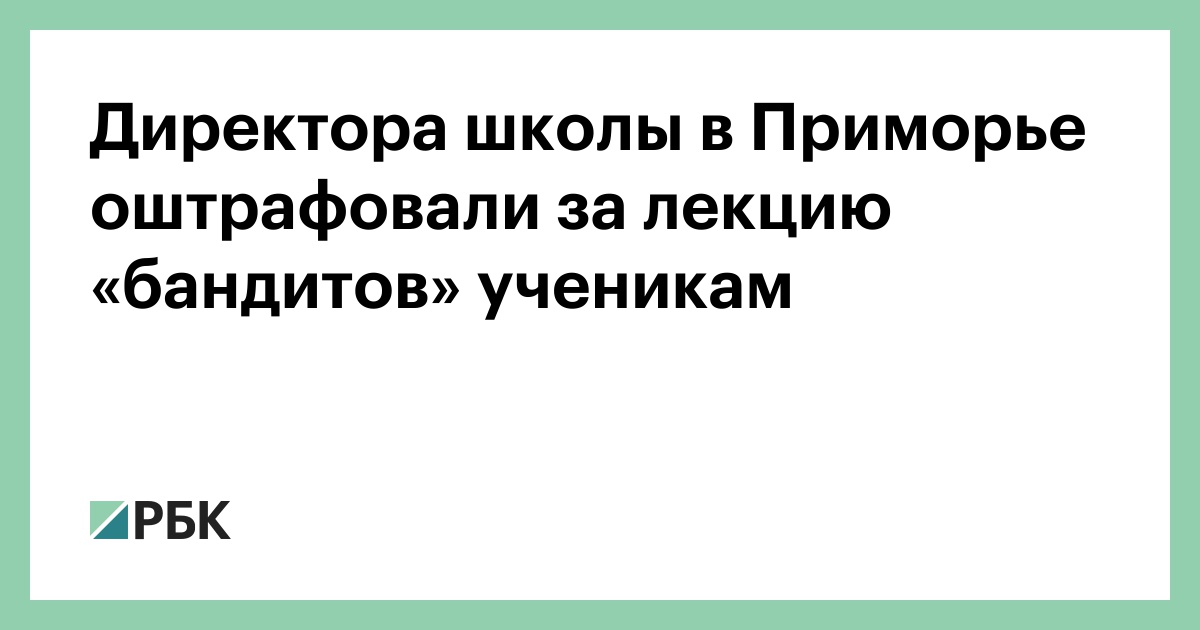 The director of the Mihaylov District Agricultural School in the Primorski Region was fined 30,000 rubles. for a lecture in front of students, which was held by "local criminal bosses." This is stated on the website of the District Prosecutor's Office.
As the law enforcement authorities found during the inspection, in January three people in the village of Pervomajski talked about sexual education in the school with pupils of grades 5 and 8. For this purpose, the educational process is "unjustifiably interrupted".
The Prosecutor's Office stressed that one of the residents who did the "lecture" was not prosecuted and the other two were not deemed to be lawfully convicted. However, these men are not linked to the crime prevention system and are not allowed to hold such conversations with students.
As a result, the principal was fined 30,000 rubles. from Part 1 of Article 5.57 of the Administrative Code of the Russian Federation (violation of the right to education and the rights and freedoms of students provided for by education legislation).
The prosecutor's office became known at the end of January. In this way, the agency reacted to web messages stating that "bandits" were lecturing to students. It is reported that they talked with students in a harsh way, including obscene language, telling about the inadmissibility of homosexual relations and how to live "in concepts".
The school principal confirmed to PrimaMedia that the men had a meeting with the students but refused to see them as "bandits". According to the director, they told the students that "boys do not have to sexually abuse boys."
Source link