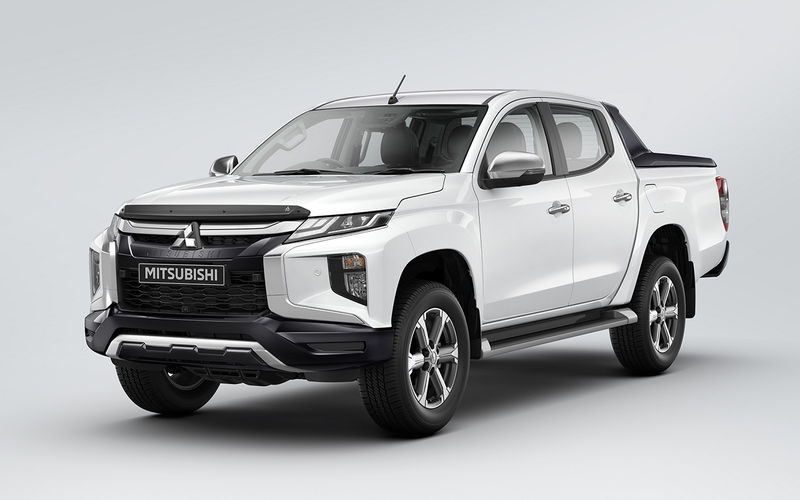 The updated fifth-generation Mitsubishi L200 pickup, which began production in Thailand in late 2018, will arrive in Russia in March. The car will be available in five levels with a 2.4-liter diesel engine and a new six-speed automatic. Prices for the new product will be announced on February 21, according to the Mitsubishi press service.
The Restyled Mitsubishi L200 is one of the first winners of the Scala concept concept, which in this case is used both in the exterior and in the interior. The front of the high-bonnet pickup truck and the dedicated lantern line reflects the new Dynamic Shield, with the arrival of which has gained a more impressive and rigorous appearance.


In addition to the fresh design, the innovations will also enjoy increased clearance (from 205 to 220 mm), increased entry and exit angles (up to 31 and 29 degrees respectively) and a deeper loading platform (depth increased by 15 mm to 865 mm). The equipment is filled with LED optics, heated steering wheel and front seats, rear view camera, rain sensor and USB port for rear passengers.
In Russia, the renewed L200 will be sold with a 2.4-liter diesel engine with a capacity of 151 or 181 liters. a. (depending on the configuration), working in tandem with six-level "mechanics" or a new six-speed "automatic" (before there are only five steps).
Two types of all-wheel drive: with a center differential, the ability to turn off the front and reverse (Super Select) modes, as well as a rigid link on the front (Easy Select) as before, will be offered by default .
Prices and full sets of news will be announced on February 21st.
Source link