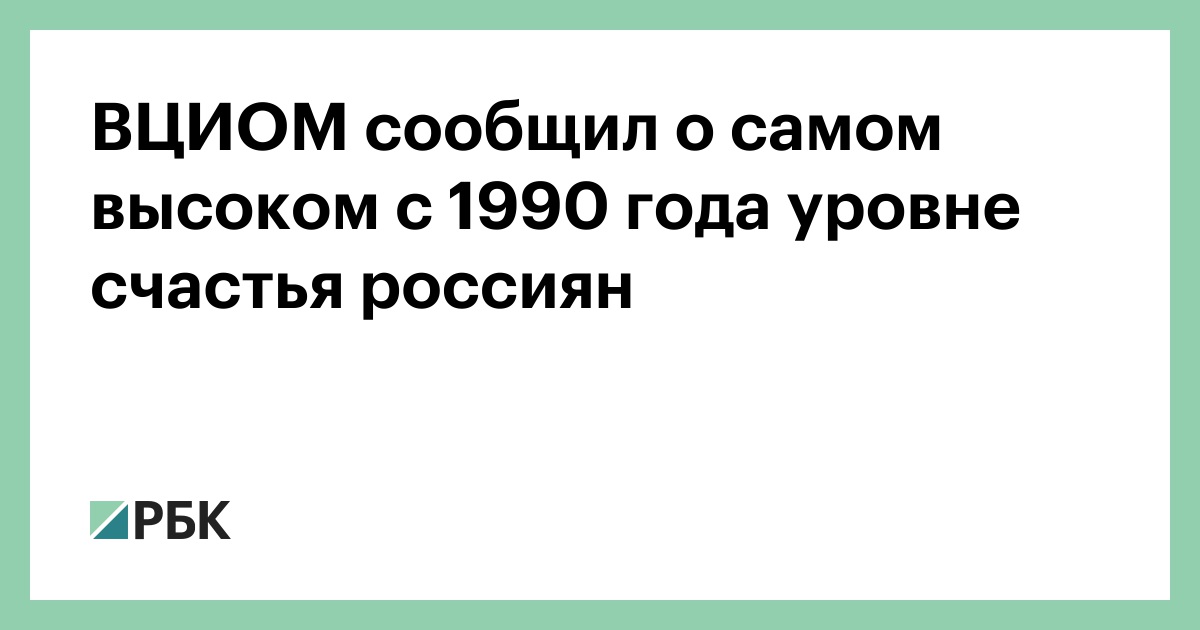 VCIOM reports the highest level of happiness for Russians since 1990
In April, BCIOM registered the highest level of "subjective happiness" of Russians for the entire measurement period since 1990 – 86%, the center's website says.
According to the survey, 35% of respondents think they are "definitely happy" and 51% consider themselves "quite happy". 11% responded negatively to the issue, another 3% did not decide.
VCIOM noted that the percentage of happy people is high in all socio-demographic groups, but the greatest optimism is among respondents aged 25-34 (90%) and middle and high-ranking (94%).
Among the main reasons for their happiness, the Russians call the family (33%), their own health and well-being (21%), and children and good work (18% and 17% respectively). Among the reasons for this misfortune are the poor state of affairs in the country and the lack of money (11% each), health (6%), lack of stability, low wages and delays (5%).
Source link