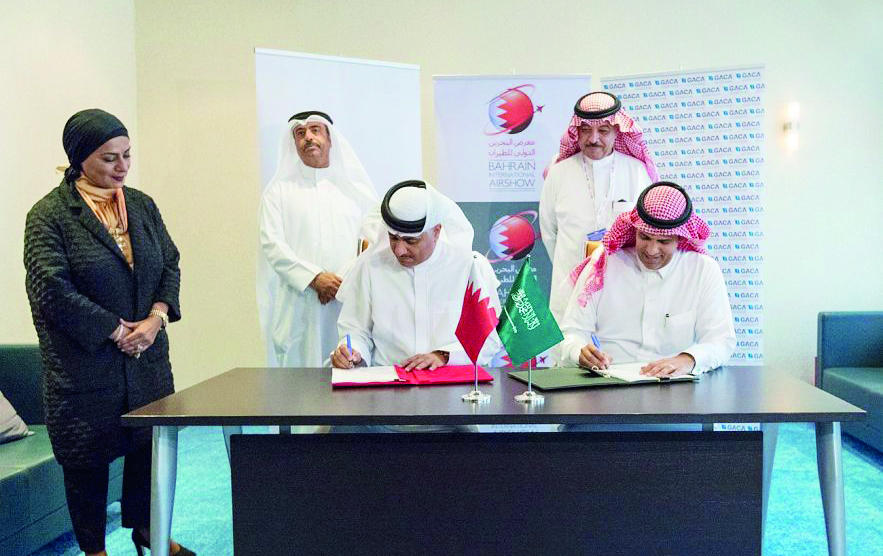 Hussain bin Rajab, Executive Director of Logistics, Connectivity and Industry at the Bahrain Economic Development Board (BDC), said air cargo from Bahrain to Saudi Arabia accounted for 20 percent of the total air cargo at Bahrain International Airport.
Bahrain focuses on providing the infrastructure needed for investors to reach the Saudi market by increasing shipping operations through the King Fahd Causeway, pointing to the intersection of 1,300 export trucks to the Kingdom and neighboring markets every day.
Ibn Rajab points out that the development of Bahrain International Airport will contribute to the promotion of air cargo operations to Saudi Arabia and other markets as well.
He explained that facilitation of customs operations and the provision of foreign ownership in the Bahrain logistics sector had attracted foreign investors and institutions targeting the Saudi market as the largest in the region.
Dr Nabil Al Amoudi, Minister of Transportation, Chair of the Civil Aviation General Authority, and Kam Kamal bin Ahmed, Minister of Communication and Communication in Bahrain, signed a cooperation agreement in the field of air services during the 2018 International Aviation Exhibition which began in Bahrain yesterday. Dr. Al Amoudi said that Saudi Arabia's pioneering position in the field of civil aviation reflected the Kingdom's aggressive policy towards the growth and further development of the air transportation sector in the Kingdom, cooperation with other countries and its commitment to civil aviation safety and security.
He noted during the exhibition the extent of air cooperation between Saudi Arabia and Bahrain, which resulted in the renewal of existing bilateral agreements for air transportation services.
The provisions of the agreement between the governments of the two kingdoms have begun with provisions and texts governing air transportation services, which contain many clauses and text settings that guarantee the rights of parties to pluralism of appointments and rights granted, and matters relating to aviation safety, aviation security and agreed road schedules. From articles covered by the Convention.
Source link