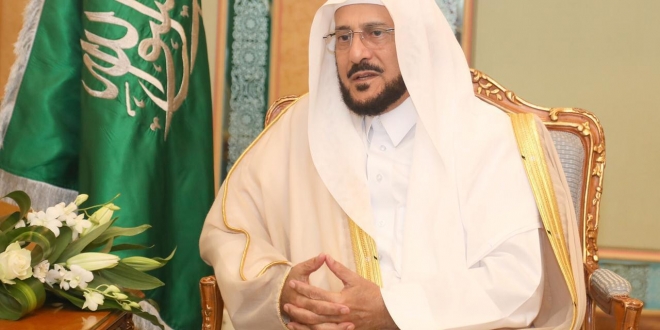 [ad_1]
Minister Al Sheikh on the position of need: spontaneously and our hearts are not made of stone
He emphasized that the situation stems from the compassion and compassion God removes from the heart
Citizen – Mecca
Islamic Affairs and Advocacy Minister Abdulatif Al Sheikh commented on a video that kisses the head of need for New Zealand, claiming that he is a spontaneous and source of kindness and that his heart is not a stone.
Al-Sheikh said in statements to Al-Arabia that: What happened was a witness to all and was completely spontaneous, and mercy is revealed by God in our hearts, and our heart is not the heart of animals, nor of stone, no doubt it is our Islamic religion, our Lord, and our knowledge of mercy and tenderness. Injustice is upon him. This is our approach.
The Islamic Affairs Minister said that "what I did, in fact, receive the Muslim Brotherhood who came to the House of Allah to perform the Hajj at the expense of the guardian of the Two Holy Mosques, King Salman bin Abdul Aziz, and that what I have done, it represents our people of respect and compassion for all human beings in the world, not only Muslims, but humanity. "
Al-Sheikh, at a press conference and in need of New Zealand, did not exhaust himself from crying, he kissed the head of need, emphasizing that what he saw was less than what Saudi Arabia was doing to its worshipers.
[ad_2]
Source link