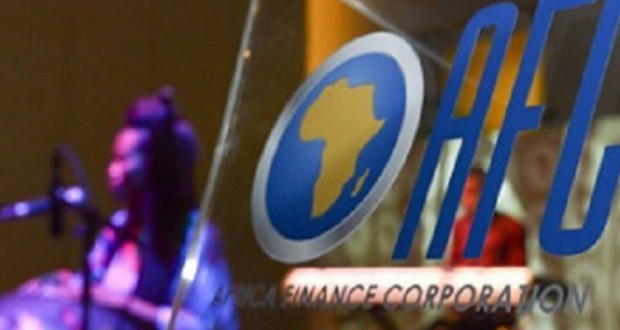 ABIDJAN, Ivory Coast – African Financial Corporation (AFC or Group), Africa's leading financial institution for infrastructure development, is pleased to announce the financial closure of a bridge loan agreed by Ivoire Hydro Energy ("IHE") for development of a 44 MW hydro-power project in Singrobo-Aoati ("SAHP" or "Singrobo-Ahouaty Hydroelectric Project") and related infrastructure. AFC's commitment to BSEC amounted to a total of 174 million euros, including a majority share of 24.4 million euros and a bridge loan of 149.6 million euros. euro. The first installment of the bridge loan was made in December 2018.
The other shareholders of IHE are Temida, a project development company and IHE Holding, a company formed by local entrepreneur Ecolan Alain Eti. SAHP will be built by Eiffage, the leading French EPC contractor selected after an international tender.
For this project, AFC has adopted an innovative funding strategy. This includes the use of a bridge loan to shorten the project cycle and start construction. The financing structure of SAHP is designed to shorten the development phase of such projects from about 10 to less than 5 years. This approach should accelerate the process of project development in Africa and allow more energy projects to be created. AFC has introduced the bridge loan to start construction, while long-term creditors guarantee the final loans. The African Development Bank has organized long-term credit financing, which has already been approved for the most part.
Currently, Cote d 'Ivoire produces 2200MW of electricity, making it one of the leading energy producers in West Africa with about 70% of the heat production, the remaining electricity for renewable energy sources. , mainly hydroelectric. The LAGS will increase the country's overall energy capacity, while reducing production costs due to the low cost of hydroelectric power plants. It will also support Côte d'Ivoire's goal of becoming a pioneer in the field of renewable energy.
As for the bridge loan, AFC Chief Executive Officer Samayala Zubaru said, "Since 2015, when AFC started working with SAHP as a financial assistant and co-developer, we have achieved many development goals, and we are proud to be the main investor and facilitator of the Singrobo-Ahouaty hydropower project, as this new source of renewable energy is essential for the economic growth and social development of Cote d'Ivoire.
The Hydropower Project, Singrobo-Aoiti, is an example of AFC's goal of supporting Africa in unlocking its economic potential while at the same time achieving an attractive return for our shareholders. As the first investment in the equity of an independent electricity producer (IPP) and our first investment in equity shares in the energy sector in a French-speaking country, DACP is an optimal step in the diversification of the country's energy portfolio. AFC to develop our turnover and expand our access to all of Francophone Africa. "
Oliver Andrews, AFC Chief Executive Officer and Chief Investment Officer, said on SAHP's Bridge: "The goal of AFC is to accelerate the country's growth to the extent that the development and construction of SAHP could not continue as long-term approval processes of creditors' credits were in the process of being considered, we considered that the possibility of greater participation in the project and continued participation in the African PPI market was perfect for AFC. "
Ms. Tasse Anvivipur, General Manager of Themis, said: "Themis is proud to have contributed to the success of the SAAP, the first IPA for hydroelectric power plants that has completed funding in West Africa. Themis joined the original developers in 2013 when it was at the feasibility stage. Additional skills between the local sponsor, AFC and Themis were key to the success of the project. "
Mr. Ekolan Alain Etty, the majority owner of IHE Holdings, said: "I am delighted to see that SAHP is entering a new phase of its development. Since the beginning of my professional engineering career in 1981, I have witnessed the opportunities presented to a country by electrification. Only electricity is currently insufficient. We need an economic, renewable and sustainable energy source so that development is comprehensive and environmentally friendly. The Hydro-electric project Singrobo-Ahouaty fulfills all these goals. "
Source link