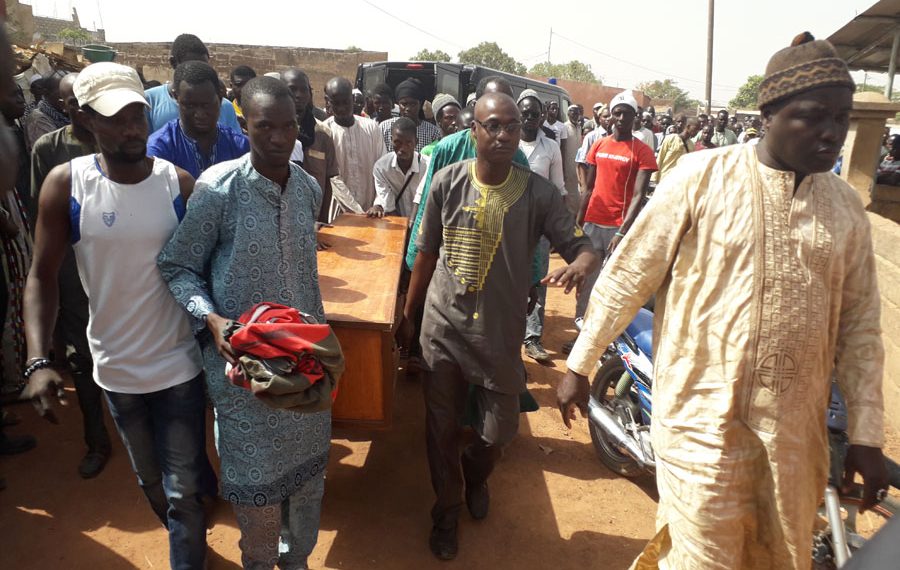 This Sunday, a countless crowd, accompanies Binetta Camara in her last home. During the funeral prayer, Imam Rambib from Tambakunda greatly enhances the qualities of the deceased, the discipline, the love of his neighbor and his attachment to his religion. His father spoke in a low voice to express his gratitude to the people of Senegal and the people of Tambakunda. " I could be alone in this terrible trial, but from the President of the Republic to all the Tahabuks, through my minister, Siddika Kaba, the Senegalese of the diaspora, the administrative and the local authorities, the usual and religious asociative movements, all comfort me by sharing with me this pain, I want to thank them warmly "They'll leave Malal Camara.
The Qur'an's ceremony was organized by the Tamabakanda imams and umbrellas in memory of Binta Camara.
If the diop is free and Aliaon Badara falls into prison
After nearly 48 hours of detention "If Diop, the security officer at ADL's CEO's home and no less militant from April's point of view, sniffs the air of freedom Monday. Alion Badara Fol will be arrested as an alleged assassin, also regular at the House of the Chamber, and hosted by the political group Malal Kamara, where his retired teacher father made classes in Mimi Toure, entrusting her.
" Malal Camara is twice injured because he has lost his daughter in terrible conditions, and it is hard to believe that Tambacounda's son could do such an act, not to mention a adopted son, moreover, a friend of his daughter Binetta Camara Said Bubakar Sahu, coordinator of Malal Kamara's political activities. Mr Saho to add " that Malal Camara and his wife rely on God, especially since they and the whole family were shown an incredible and invaluable tide of solidarity. ".
"If Diop, the number one suspect in this case, who still feeds all the conversations, he will never doubt he will regain his freedom because he could not think for a moment about Binta Camara, who was for him. "He even offered me a damask for my wife on the eve of her death," he said, unstoppable at the funeral.
Women and students are preparing a procession to put an end to such actions and to increase security.
Bâ Oumou Diallo, the second deputy mayor of Tambacounda and no less female cause activist, will support the preparation with the women of Tambacounda, a major march in the next few days. "It is unacceptable that a number of crimes or barbaric and reprehensible actions against poor women have been committed for a record time," she said before urging the central government to strengthen the country's security regulations to install fear in the bandit camp.
Students and students from Tambacounda in Dakar and St. Louis also plan a big procession next weekend to protest the Binha Kamara case and other similar crimes and to demand justice for the crime.
Boubacar Dembo TAMBA / www.tambacounda.info /
Source link