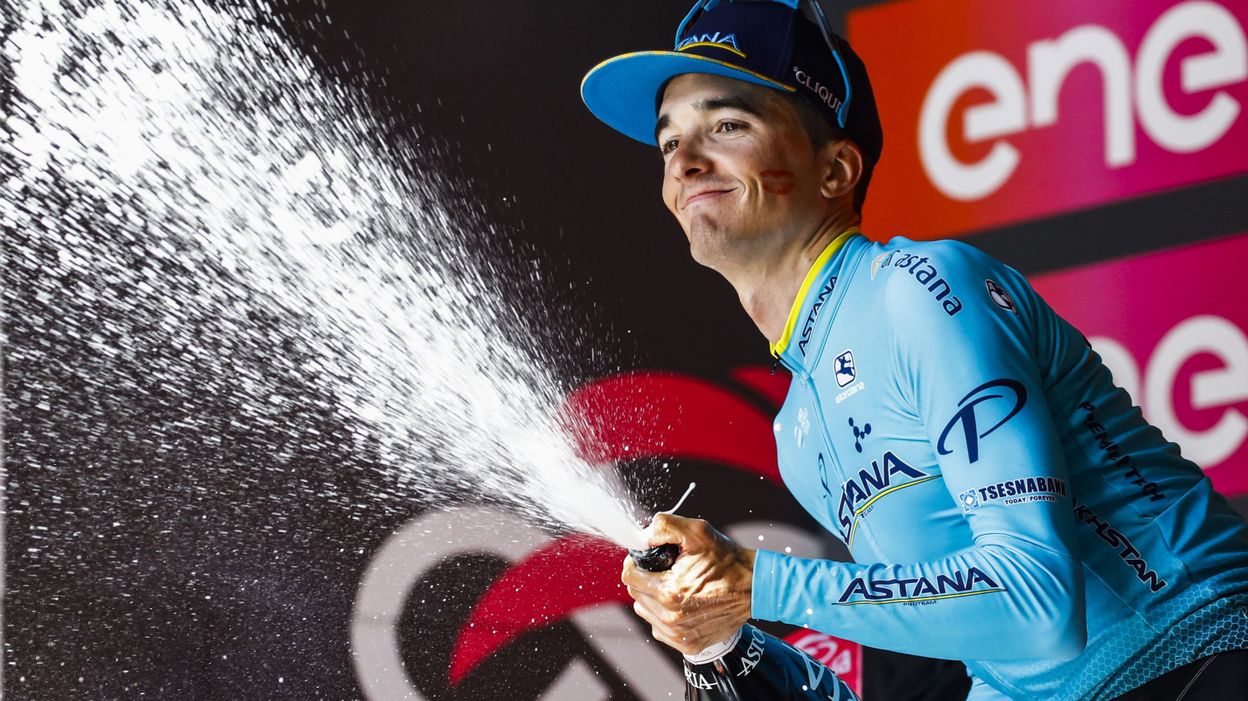 Spaniard Pello Bilbao (Astana) took the 7th stage from Giro and Italy on Friday in L'Aquila. "It took me a long time to win my first win in a big tour. The presence of two runners in the split was a great advantage. Andrew (Zeitts) works a lot"says the 29-year-old Basque rider.
"According to the plan, Dario (Cataldo) had to leave in the split, but the scene was so difficult, complicated that I improvised– continues Bilbao.At the final, I waited for the right moment to continue the attack, listening to my sports director. I knew Formomelo was the strongest, allowing him to react to the first attacks. The last mile was a nightmare, but I felt I still had energy at 500 meters. I had an opportunity today. This year I came to work for Lopez and maybe get a ranking."
Italian Valerio Conti (EAU Emirates) retained his pink shirt. "Keeping the pink jersey was hard, the speed was very fast from the start– he said.It seemed like the whole pack wanted to attack. The team behaved like a family, doing a great job. Today, I accused the fatigue of the previous stage."