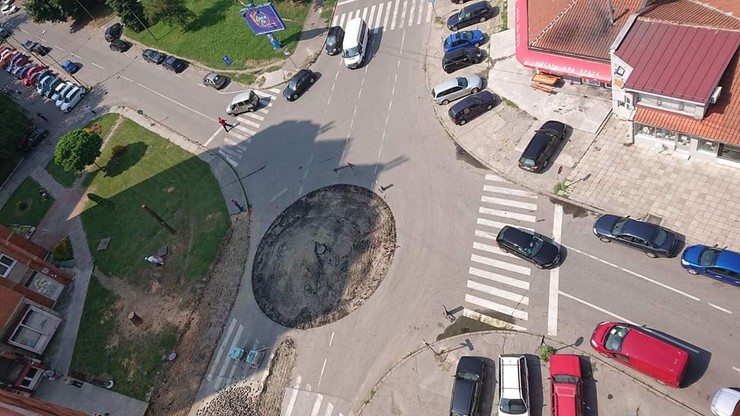 The photo of the roundabout in Loznica, the intersection of Dositej Obradovic Boulevard and Slobodan Penezic Street is a real hit on social networks. It shows that the central island does not stand in the middle, but rather pulls to one side.
This photo provoked a lot of reactions and comments like this one because of "bad design, concrete will replace green space", "the street will enter people's homes a little more", "was the designer drunk" or just "it's a little wrong".
However, the public company Loznitsa Development, which designs and implements these works, however, explains that the project is in accordance with the rules of the movement and construction profession, that it is executed by experienced engineers and, as they say, "there is no fear of a future roundabout there is no to be functional ".
Grass concrete, grass concrete
"The two streets seen in the picture do not intersect at a right angle, so the roundabout could not be centered at the beginning. However, it will be completely in the middle of the intersection. On the one hand, it will enter the green zone, and on the other, a significant part of the surface, which is now in concrete, will be grassed and turned into green space – explains Nikola Dragicevic, director of Loznica Development.
"We establish symmetry"
The company, which has worked at many other roundabouts in Loznica, explains that the reason for the move is to "establish symmetry" but also to ensure safe traffic, given that they cross a four-lane street,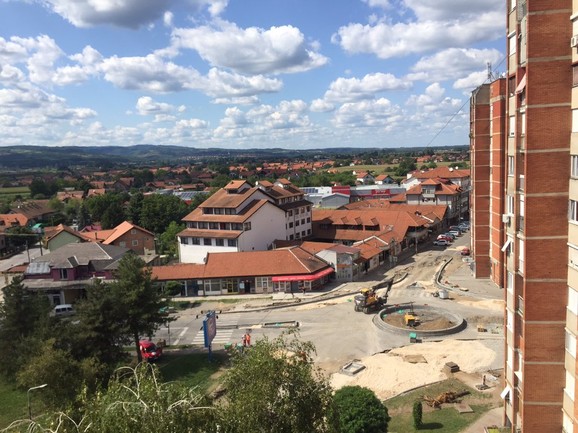 – Dotted lines from Dositej Obradovic Street, which has four lanes, as the picture shows, divide the roundabout into even sections. This means that the roundabout has not been moved to the right or left, but is placed in the center of the existing lanes and roads – explains the director of Loznica Development.
As he continues, the intersection is certainly not at right angles, it is closer to 45 degrees, so the "rules of the profession for the safe functioning of traffic" had to be respected.
– The green surface is aligned and concentrated with the seat in the circle, then the curbs and sidewalks, so there is no room for concern. If we take the roundabout, traffic will not be possible – says the director of Loznica Development PE.
<! –
Trigger Notification Trigger Test
->