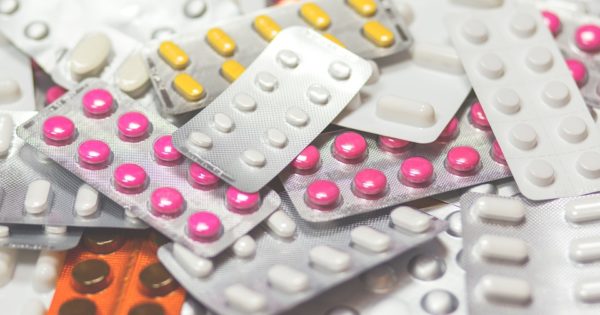 [ad_1]
Do you make the diagnosis yourself and also decide your own therapy or interrupt it when you think it should?
Whether you are taking medicines prescribed by your doctor or over-the-counter medicines, you should avoid these common and dangerous mistakes!
1. You do not read the instructions on how to use the medicine you purchased at the pharmacy yourself
When it comes to over-the-counter medications, we are often very calm and think: If they sold it to me over the counter, it means it can't hurt me. This kind of thinking is wrong.
The number of people who end up with serious health problems due to irresponsible and excessive use of over-the-counter drugs (especially analgesics, laxatives and dangerous combinations with regular therapy they take) is steadily increasing. As safe as your medicine may seem, you should always read the instructions for administration. It may surprise you what everything inside says!
2. Take sedatives and have heartburn
Studies show that people who take prescription drugs called benzodiazepines (Xanax, Apaurin) due to sleep problems have a 50 percent higher risk of heartburn at night than those who do not take this medicine. Other studies show that these anti-anxiety drugs release the lower esophageal sphincter, a muscle ring that holds the stomach acid where it belongs.
3. You are taking antidiuretics when you have a fever
Never take anti-diuretics on your own, especially if you have a fever or notice traces of mucus or blood in your stool. These are clear signs of an infection that you need to see a doctor!
4. Take aspirin daily without your doctor's consent
Some people should not take aspirin daily because of the risk of bleeding in the stomach. Usually, doctors prescribe it exclusively to patients who are at increased risk of heart attack or stroke. In women, the effect of this type of therapy is much weaker than in men, and some people are immunized against the effect aspirin has on blood clotting.
5. Stop viciously taking anxiolytic therapy
If you are taking an anti-anxiety medication for an extended period, do not give up abruptly. Talk to your doctor about the gradual dose reduction. Otherwise you could experience very serious complications such as seizures.
6. You are taking an "old" antibiotic for a new infection
First, every time your doctor prescribes an antibiotic, you should take it completely. Second, many antibiotics are specific to the type of infection you have.
Taking the wrong antibiotic may not solve the new problem, but this behavior can help bacteria become antibiotic resistant, which will make it difficult to treat this type of infection next time.
7. Careful with antipsychotics
Do not take a prescription for an antipsychotic (unless you have schizophrenia or other serious mental illness, such as psychosis) without asking your doctor why he or she has been prescribed the medicine.
A study published in the journal Clinical Psychiatry found that most patients who were prescribed this type of medication did not have schizophrenia or other serious psychiatric disorders for which they were approved! Instead, they suffered from conditions such as depression, anxiety or post-traumatic stress disorder, which should be treated with other medicines. Although some antipsychotics are indicated for use in depression, they should only be used as a last resort if conventional antidepressants do not work.
8. Take calcium on an empty stomach
In most supplements, calcium binds to a form of salt called carbonate. Your stomach needs a lot of hydrochloric acid to break down calcium carbonate, so always take it as a supplement to your food or snack. The food will stimulate the stomach to produce acid and the problem will be solved.
9. Discontinue therapy ahead of time
Always drink antibiotics all the time and never save skin creams. For maximum treatment results, use the therapy exactly as your doctor has instructed you!
10. You self-diagnose a fungal infection
Yes, itching and secretion can mean a fungal infection – but it could be something else! In one study of 95 women who self-diagnosed, the results showed that only a third of them actually have a fungal infection and the rest are other vaginal infections!
[ad_2]
Source link