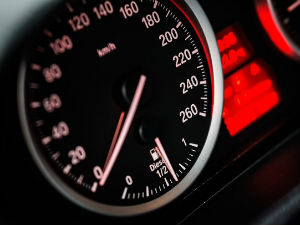 [ad_1]
A Swiss citizen, driving 250.7 kilometers an hour, was stopped on the highway near Osiponica, Smederevo municipality.
He was sentenced by a judge to 30 days in prison, 120,000 dinars and an eight-month driving ban on the territory of the Republic of Serbia.
A more bizarre case happened in a tunnel in the territory of Pirot municipality. A Belgian citizen was driving at 186.8 kilometers per hour in the tunnel, where speed was limited to 80 kilometers per hour.
The third case also happened in this tunnel, when a Turkish national walked 183 kilometers an hour after exiting the tunnel.
The magistrate judge sentenced them to a fine of 140,000 dinars and a nine-month ban on driving a vehicle in Serbia, the Interior Ministry said.
[ad_2]
Source link