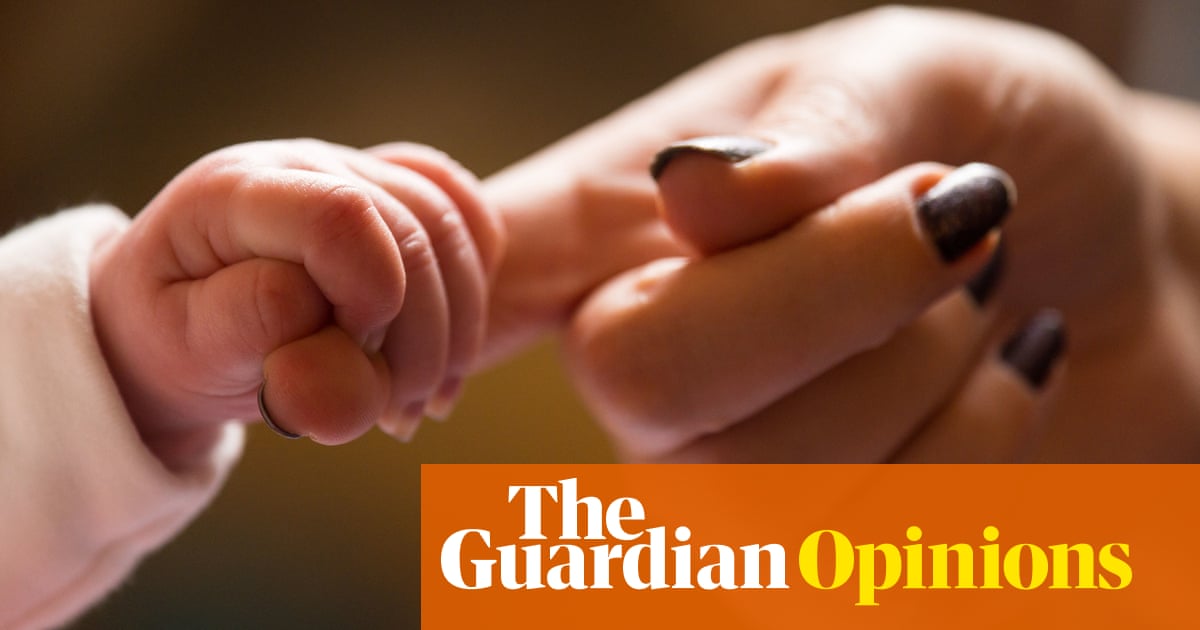 BBefore I suffered from PND, I already had a psychotic illness. I have had it since I was ten years old, it is in the gap between reality and unreality. It's confusing and sad. I often go out in my car and forget how to drive and what car and why there is a road. Sometimes I panic to the point of total dissociation, which is like seeing yourself playing back in a movie that you don't remember shooting.
I have guessed, it has become mental, that I will experience postnatal depression. How can I avoid it? I can hardly go to the supermarket without crying (why there are so many types Yogurt for the love of God!). When I was pregnant, I had conceded, getting my black dog a new bed and a fancy ceramic bowl.
But I misunderstood. PND is not only integrated with the depression that I have experienced. I'm not just being "more depressed". It is a disease that is different from the symptoms and treatment itself.
One in seven women experiences PND. Doctors aren't really sure why it happened, but it's likely a combination of a huge wave of hormones and shock to grow and then become responsible for all humans. Babies often cry, and are loud. You can walk to the end of your car and still hear it. But also, your body is all different and the parts hurt and no one understands and why your partner must go to work while you have to stay home and wait until your most basic survival skills are needed? DON'T LEAVE THE OH CHRIST DOORBEL NOW BABY IS VERY PROUD. DOES MY BOOBS EVER STOP?
Over the past three decades, I have known my brain through trial and error. I have encouraged and challenged him, understood his limitations, and learned to sit uncomfortable with him. When I gave birth, at the age of 20, I didn't as my brain, but i understand it. Kind of
PND is different.
PND is like having an aunt who likes to surf on a neurotic sofa coming to live.
I don't remember the first time I felt it, but I remember it was new. I have had this other disease all my life, and now I have something else. It approached me very clearly, very brave. I pay attention to the same symptoms that appear separately from what I already have.
Do you know there are various ways to feel sadness? I do not. Suddenly I'm usually sad and this is foreign, worrying about being sad. I am two types of anxious, two types of meaningless. I have ordinary existential fears and other more acute despair. I felt it like two rivers: hurrying fast on the ground that would hit me to death now, today; and the calm flow in the underwater cave which will slowly strangle me.
When I try to fight one, the other attacks me. When my mother took control of me, I could "see" PND, completely separate.
When my child was a few weeks old, I went to a maternal and child health nurse for a routine examination. I know it should be nice to walk there, pushing my imaginary doll past the canal. Fresh air is objectively fun, winter walks are enough in theory. I sat at the nurse's desk and he comforted me by pretending to weigh the baby I found in my mind.
After that, he looked at me. Nobody looked at me for weeks, no one could focus on the shadow I was about to become. He looked and frowned and then he said, "You look like your heart hurts." I will never forget the way he said it, so clearly. Like he could see PND too, it seems like he pulled a chair next to me. I said, "Right." Then I cried on every network he had and some he got from another room.
I tried to explain how my old illness and I had been taken captive by this newcomer. Regular anxiety told me it was dangerous to go out. PND told me that I would never be a good mother. The usual depression told me to lie on the couch all day. PND told me to put a pillow on my baby. Ordinary psychosis makes me afraid to see myself in the mirror. PND told me that I had found my baby and I could not connect with him emotionally because he was a fantasy.
After the nurse's visit, my doctor prescribed a new drug and referred me to a new psychiatrist. We no longer treat diseases that I have experienced but try to spend new ones. For 10 months, we struggled. Every day like sitting at a table with two people I hate. On my daughter's first birthday, I was blackmailed, beaten by this stranger, but on my way to being healthy again.
The big lie of postnatal depression is that it makes you think you know it. I feel my PND cannot be avoided. My brain is very whispered, open to all symptoms of mental illness. I know I will have PND, I know, I know.
But when my second daughter was born two years later, it never came. I carried my baby and listened to the warm, sweet aroma of his breath and I only had the usual funk brain. I am depressed, but only one type. One kind of flat, one kind of despair. I am worried, but in the way I spend my whole life learning how to be.
• Anna Spargo-Ryan is a Melbourne-based writer from The Gulf and The Paper House, and the 2016 Horne prize winner
In Australia, Lifeline crisis support services are at 13 11 14. In the UK, Samaritans can be contacted at 116 123. In the US, the National Suicide Prevention Lifeline is 1-800-273-8255. Other international suicide channels can be found at www.befrienders.org
Source link