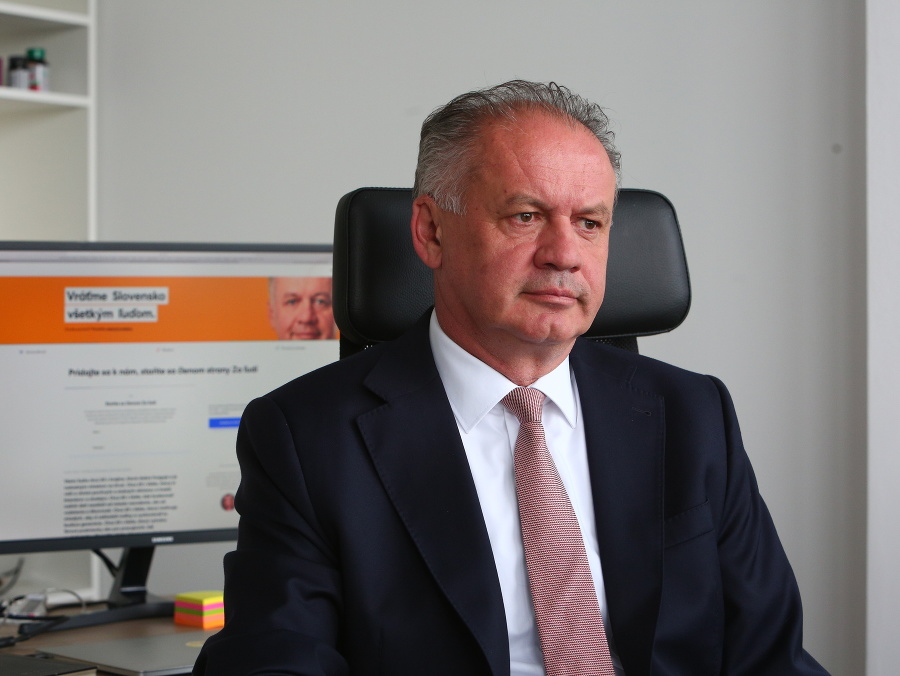 We met when you were president, you are already active in active politics. What has changed for you since then?
First of all, I am very glad that the cabinet was taken over by President Zuzana Kaputova, whom I supported in the elections, my work is continuing and continuity is taking place.
After her arrival I set off on a new journey to help our country. Of course it's different. It's not about one person, it's about the team. At People For Party, an incredible group of people met for success stories. They have achieved results, done something in life, and now it is important that they convey what they have done in their region and region to the whole of Slovakia. So the main change is the way we work, this is no longer the job of the individual, but a strong teamwork with the people I am extremely proud of.
Compared to the Presidency, do you have more work after these months?
There is certainly more work to be done. As president, I had to take a stand on a variety of topics – from our country's security, to foreign policy, and to certain professional topics. But today is different. To help change the country is not enough opinion, you need to know exactly what you want to do. Specific proposals and concrete actions are already required here. So I brought together a team of experts.
A few days ago you collected the required number of signatures, you are officially a registered country, I assume you are working on the program. Do you already have the main priorities you want to address within the program?
The priorities were presented long ago. When you look at the team around me, I think if I didn't say a word, everyone knows what we're going to do. This will be especially the fight against corruption, justice, aid to the weak, health, education or the environment. But we also focus heavily on the regions. Slovakia is not just Bratislava. Slovakia is large and diverse and there are a number of regions that are not performing well.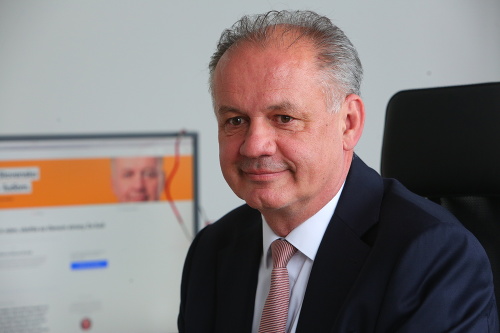 At what stage is your program currently being created?
To date, we have included nearly one hundred experts in sixteen groups who have prepared more than five hundred pages of text and suggestions so far. Each group meets several times and they have thousands of honest hours. This has led to material that needs to be materialized in a comprehensive program. This is before us now. The meeting will be in the second half of September.
You had just over five percent in the last survey, which came out in June. Didn't you expect it to start again?
(laughs) No, certainly not. Even today, when you ask on the street, how many people know the people behind, there are few of them. The name Andrei Kiska is something different from the name of the party, it was clear at the beginning. There is still a lot of work to be done to bring People and All Top Stories experts into people's stories. I think the real numbers will be somewhere in the fall.
Do you do internal research to see if your preferences are increasing or decreasing?
We have just completed one study, pending results.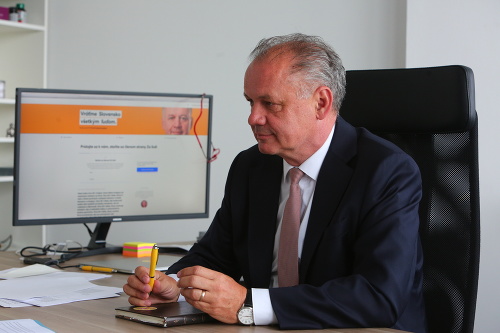 At the outset, it was said that you should become part of Progressive Slovakia or TOTAL. This has not been confirmed. Later, when you formed the party, you negotiated a three-party coalition. At what stage are these negotiations now?
I was at the birth of the PS / TOTAL coalition. We discussed how and in what direction to move Slovakia, and suggested that they come together to help everyone. I have always said that we need to bring decent and capable people into politics, and both countries were below 5 percent. I was afraid their votes would be taken away. There were various animosities between them, but I was glad that this connection had happened. It is paradoxical, but I was also born in Progressive Slovakia. We sat down with Martin Filko and Ivo Stefunek in Spisska Teplika and talked about which new party to form.
Back to your question. We are still very close and we are friends who meet informally and can talk. At one point, however, I realized that as a person with a relatively high level of confidence in the citizens of our country, I have some responsibility. I noticed that there are some people who believe me but do not want to vote for PS and TOTAL or do not even know who to vote for. I was wondering how best I could help this country. I did not go into politics with financial interests, I distributed the whole presidential salary. I had no desire for power. And just as before the presidential election, I wondered again what was good for our Slovakia. From the discussion it became clear that it would be best to start my own party. I have people on my side who would not enter PS and TOTAL. I have been able to reach the best experts and also reach out to the type of voters who would not vote or who would not know whom to vote for. That is why I consider this step correct. In the fall we will decide in what form we will work together.
So there is still the possibility of a three-party coalition.
There must be cooperation. I repeat once again that if we want to defeat the coalition Smer, CIS, LSNS and Harabin, whose entry into politics is now being confirmed, others must join together. Whether it is pre-election or pre-election cooperation, it must show time. The people's party has to do its homework, create a program, structures and then we can sit behind the table with PS, TOTAL, KDH, OĽaNO and SaS and tell us what we will do to make Slovakia a better country.
Was there anything you didn't explicitly agree to? I know you don't want to put registered partnerships in the middle, but the question may be open. I suppose you have a different opinion on this, since you are more conservative than PS and TOTAL. Did you talk about this? Or other topics.
I often cite my marriage as an example. We have a happy marriage and I love my wife very much. However, there are topics on which we disagree but are not crucial for the family, so if we want to work, we do not unnecessarily open them. Why open something that is not important for marriage. Let's look at what is needed for the family. That is exactly how we have discussions with PS and TOTAL, but also with Riš Sulík. This is precisely how real problems in society need to be discussed. In any case, we must not allow things that we have a different view and that are not important to society and the ordinary citizen to separate us.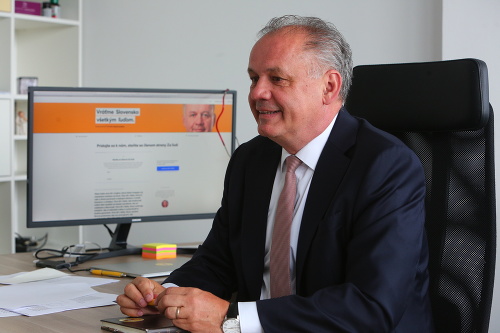 If you remained as a separate entity For the people, aren't you afraid that you run the risk of not entering parliament?
I have a lot of humility in front of the ballot box, but I believe that our party in parliament will be and will be a strong party. Take that the party does not even exist yet, people do not know our people and the program and it already has numbers that rank it among parliamentary parties. Better numbers are still ahead, it takes time. When I ran for president, nobody knew me at first. I did everything and we will work it out together with my party colleagues.
If I understand this not only from your statements but also from those of your PS / TOTAL colleagues … you see this as a chance that there will be change and you will create a government. You have real preferences for this.
I believe the change will take place, but on one condition. Party leaders who need to cooperate in the future should not attack each other. If between the SaS, OĽaNO, PS / TOTAL, the people we are talking about have to form a future coalition government, a dispute will arise and leaders will resort to attacks – then the scenario may not pay off. I am convinced that Fico, Kotleba and other extremists are applauding the poisonous arrows that some politicians emit. If we cannot say who our partner is and who our opponent is and we cannot unite, this may not happen at all. Although we have a historic opportunity.
But are you ready for the opportunity to become an opposition politician? Could you turn the president into a parliamentary quote?
If I was not interested in Slovakia, I could be an emergent president with rent and comment on the events of the living room. But I don't want to live in a country where journalists are killed, where the oligarchs control the police. I have never been afraid of failure, not only as a politician but also as a person, I have experienced many of them. You have to keep in mind no matter which project you are entering. You have to think that it will not work. If that were to happen, the People's Party would be a strong and constructive opposition.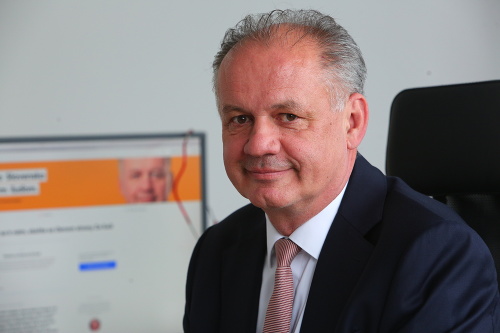 When you mentioned the attacks, probably the most notable attacks by you were Igor Matovic. He said you literally stole Veronica Remisova from him. How long did you really talk to Ms. Remish about joining your party?
We spoke about cooperation for the first time in May this year. All Slovakia knew that Ms. Remisova was considering leaving the OĽaNO Group. She has never been a member of the party. We had a very open and long conversation. He took some time to think and then told me that when he left the OĽaNO club at the end of June, he would come to us. I am sorry for Mr Matovic's reaction, but he is not surprised. I do not always like his style of communication, but on the other hand, I believe that he has a good in mind with this side. Unfortunately, some of his actions can hurt the opposition a lot and the Direction will continue to govern us happily.
Matovic also mentioned that you are luring Ms. Remishova to the post of interior minister. Is it true?
(laughs) No. Of course not. It would be weird if someone split the posts without even having a coupon. We discussed the priorities of who would respond. In terms of the fight against corruption and justice, we, as a party, have built the strongest team in Slovakia. If tomorrow we put order in the judiciary and the police are ready. Maria Kolikova, Yurai Sheliga and Veronica Remishova know exactly what to do and how to do it. We call them the strong threesome. If we want to bring Slovakia back to the people, police reform and justice will play a key role. We are now witnessing an unprecedented case in Slovakia. It turned out that Kochner and the oligarch and the well-known Bjord controlled the police, the prosecutor's office and had people in court. In Slovakia, justice does not apply to the friends of Smer and vice versa, the people who threaten Smer were directed by the state authorities.
Matovic mentioned the so-called. Pent Plan. I know you said you would not go to the coalition with the Directorate and its shoots. What you say? Is there a plan?
(Laughter) I've said it thousands of times and I'll say it again. No no no. Neither with the direction, nor with its clones, nor with anyone like it. I think the whole of Slovakia knows what my relationship with the chairman of the Smer party is. Anyone who deals with politics knows that this is absolute delusion and fabrication.
And wouldn't you give in, even if there was a threat from a government that would house the Marian Kotleba Party?
With Direction Never.
A new project is the party announced days ago by Vladimir Mechar. He said he might not be in it, but he helped find it. What do you say he's back on stage?
Machiar feels his own threat. He sees his loyal friend Fico sinking and joining a new generation of politicians. He is worried about that. We know that Harabin was also a loyal servant of Machiar, so we'll see how he gets involved in the duel. With the onset of the alerts, his bid for President of the Supreme Court is just a spooky marketing campaign to get into politics. Maybe right next to Machiar. Harabin himself said that Machiar was historically the best Prime Minister. Fico's risk of forming a coalition with the CIS, the Thalassas and Harabin with Mechiar is very high.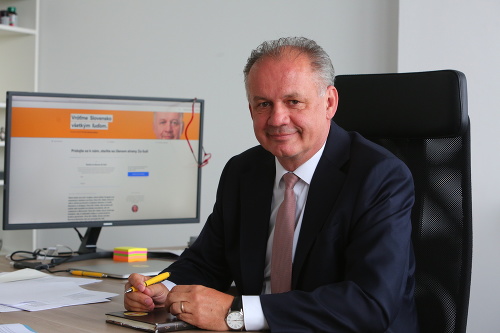 You mentioned new facts that came to light – such as communication between Kochner and Bjord and other things that have come up in the last two years. You yourself spoke about the Mafia during your "presidency", which many politicians have condemned you for. Bela Bougar said he survived a mafia state and fought it in the 1990s. What do you think is the difference between a Mafia state now and now?
Not me, not journalists, but the police report said Kochner and Bojo were preparing to discredit several people, including myself, in favor of Smer. They both wrote about how they also control prosecutors and judges. So, once again, what attribute will we give to a state in which a group of oligarchs control the state's forces, persecute journalists, kill one of them, and laugh and decide who to discredit by accusing Kochner of Biedrom's SMS? Who do these people cover? What is the name of this country?
When I was president, I got information from various sources that I was terrified of. Today, when the police have these transcripts and it is officially on paper, citizens see what is happening in our country. They create their own views on what our country is and what we should do.
In your opinion, is Slovakia a mafia country?
Every citizen creates their own opinion. But I repeat. The conditions that have arisen here, as described by Kochner's communication with Bode, make it clear that police, prosecutors and judges have worked in their favor and the oligarchs' direction and direction. I have now read many articles that have not quoted me and described exactly our condition as you ask in the question.
I will return to your side. When Juraj Sheliga joined you, there were voices saying that it casts a negative shadow on the worthy Slovakia initiative, that it is a political organization. What you say?
We had long conversations with Yurai Shelig for several months before he decided to join our party. I asked him why he wanted to go into politics and whether it was easier to organize protests. He honestly told me that if he really wanted to help change the country, he was convinced that he needed to join the executive because only the executive could make real change. This is his decision. In the past, I also did not want to be a politician, but my experience with the Good Angel, when I saw where the state was failing, convinced me that if I really wanted to help the country, I should go into politics. When Juray told me this as his motivation, I remembered my decision. I'm glad he reached out to work. I reiterate that if we want to change the country, we must bring as many decent and honest people as possible into politics.
You mentioned that in the second half of September you will have a dream and who will be the leader. Are you still?
I'll run for president.
Do you have challengers?
Not yet, but I'll be glad if someone shows up.
You have not hidden that you are ready to be Prime Minister. So far it seems not to be so. They agreed on behalf of Michal Truban within the WG and TOTAL. Is it decisive for you at one point who will be the Prime Minister? If there was a change you want.
Election people decide whether they want change and who they trust. Being a Prime Minister is a difficult task and to ask is not enough. I believe that government must know, it requires experience, but also a strong team. In Slovakia, the winner of the elections will form a government, if people want it to be Truban, I will respect their choice.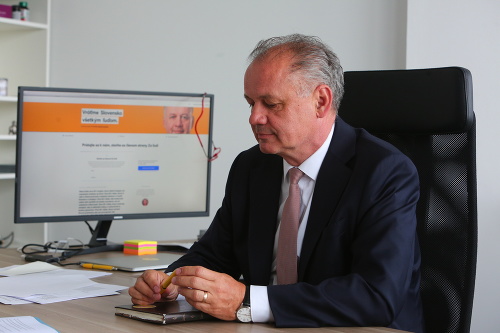 Currently, the so-called. The Trubán drug scam. He posted a video shortly before the interview. I don't know if you've seen it.
I had heard about him, but I didn't have time to look at him.
He said in the introduction that he was reacting like a politician who did not want to be. He admitted to taking marijuana several times and tried LSD. How about this case. Does it hurt? This is his first case.
Fortunately, we did not hear about drugs during our socialism in Poprad. At least I don't know about that. But in the 90's I left for the US. I did a year and a half at a gas station. It was like self-care in a village in Slovakia that she had a school for. 14-15 year olds came to us. We talked often. However, several times later I saw them drugged. When I suddenly saw the kids I saw under the influence of drugs, I was literally scared of drugs. Not because the kids were aggressive, but I saw that they were getting on a shaky road. From light drugs is a short path to hard and addiction, followed by the destruction of life itself and its environment. So after returning to Slovakia, I told my children "please never try drugs". You never know what can cause you.
What Mr Truban said was his personal business. I would never say anything to young people, on the contrary, I would say: do not try drugs because they can take you on a path that may lead you to hell.
Or that you disagree. Will you talk to him about this?
He and his constituents have to deal with this.
You are now profiling as an alternative to the current government. Are you the right alternative?
People decide the election. It is important to show that we are ready to take responsibility for our country in the People's Party and that we are not a party to marketing bubbles. Ние сме екип от експерти с ценности, които са направили нещо в градовете, общините, дипломацията, борбата с корупцията, съдебната реформа, смелостта на площадите, разбират регионалните проблеми и нетърпеливи да помогнат.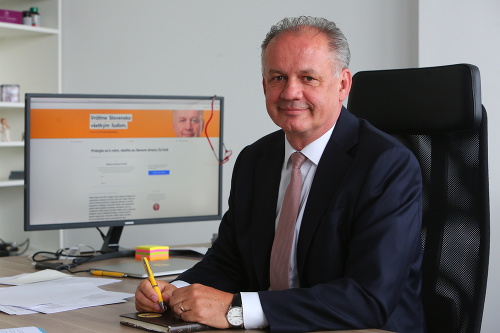 Ако настоящите коалиционни партии не сформират правителство и спечелят РГ, което е стабилно на второ място, изглежда, че около шест субекта ще трябва да работят заедно. Много политици казват, че на тези партии липсват опитни политици и няма да продължат четири години. Мислите ли, че можете да издържите истински четири години? Ако хипотетично съставите правителство.
Става въпрос за отговорността. Всеки, който иска силата, отговорността и доверието на избирателите, трябва да е наясно, че едно е да сформира правителство, но тогава настъпва по-труден период – период на управление, в който трябва да докажем, че можем да изпълним обещанията си. Не искам да си представя сценария, който би последвал, ако ни се даде възможност да управляваме и той ще се разпадне поради някакви лични амбиции. Тогава в Словакия екстремистите всъщност ще нарастват до пропорции, които никой от нас не иска. Затова е важно избирателите да гласуват за личности, за които знаят, че вярват, че Словакия и бъдещата коалиция могат да се съберат. Имаме нужда от хора, които могат да притъпят краищата и да се разбираме с всеки индивид, който копнее да помогне на страната, а не просто да се кандидатира за власт. Важно е хората да разберат, че такива хора трябва да са на най-високите места.
Освен всичко друго, вие се срещнахте и с Ричард Сулик. На какъв етап са преговорите? Срещали ли сте се само веднъж?
С Ричард имахме голяма дискусия миналото лято, когато той ми предложи поста председател. По това време често се срещахме, интензивно обсъждахме. Обясних му как виждам Словакия и как виждам предимството, ако започна собствен проект. Казах му, че се радвам да работя с него, въпреки че по различен начин имаме различни гледни точки. Уважавам Ричард като много способен и трудолюбив човек. Не сме се срещали лично от последната ни среща, в която също посредничихме.
Що се отнася до Игор Матович, в края на краищата … можете ли да си представите, че работите с него?
Със сигурност да. Както казах, убеден съм, че г-н Матович мисли добре със Словакия. Въпреки че не съм съгласен с някои методи на политическата му борба. Съжалявам, че той пое заминаването на г-жа Ремиш и нейното прехвърляне на наша страна толкова лично.
Сега към вашите случаи. На какъв етап е наказателното преследване на вашия KTAG?
Знам, че разследването тече. Нямам допълнителна информация.
Казахте, че в този случай можете да се сблъскате с до 12 години затвор. Готови ли сте за възможността да ви обвинят?
Вярвам, че ще е ясно, че това е отмъщението на Фико. Есемески Кочнер и Бьорд за това как те контролират полицията ясно го показват. Направиха го според страната на посоката. Полицията написа това в доклада си.
Вторият случай беше изнудван от Робърт Фицо, защото той искаше да стане председател на Конституционния съд. Жалбата е подадена от Ондрей Достал. В този случай нещо ново ли е?
Не знам. Нямам информация.
Каква кампания планирате за следващите няколко месеца? Ще ходите ли сред хората или ще изберете друга форма?
Все още сме сред хората и ще бъдем още повече. Също така е важно да се съсредоточите върху мечтата и програмата. Ние обаче сме партия за хора и искаме да бъдем с хората.
И каква е основната ви цел?
Да помагаме на хората. Само чрез успех на изборите ще бъдем във формирането на правителството.
window.fbAsyncInit = function() { FB.init({ appId : '214247095256236', // App ID status : true, // check login status cookie : true, // enable cookies to allow the server to access the session xfbml : true // parse XFBML }); FB.Event.subscribe('auth.login', function () { SocialReader.afterLogin(); }); FB.getLoginStatus(function(response){ SocialReader.width = $("#floatile").length > 0 ? "narrow" : "wide"; if ((window.location+"").search("narrow") > 0) SocialReader.width = "narrow"; if ((window.location+"").search("wide") > 0) SocialReader.width = "wide"; SocialReader.showReader(response); }); }; // Load the SDK Asynchronously (function(d){ var js, id = 'facebook-jssdk'; if (d.getElementById(id)) { return; } js = d.createElement('script'); js.id = id; js.async = true; js.src = "http://connect.facebook.net/sk_SK/all.js"; d.getElementsByTagName('head')[0].appendChild(js); }(document));
Source link