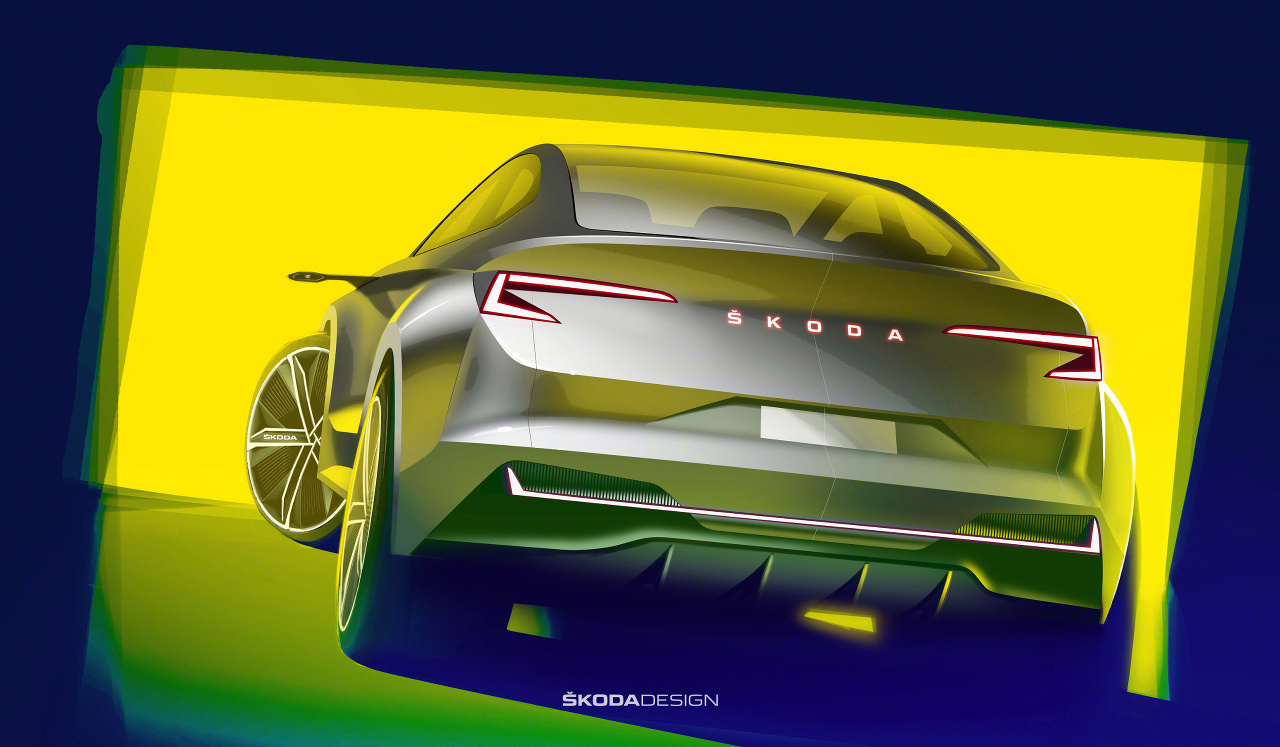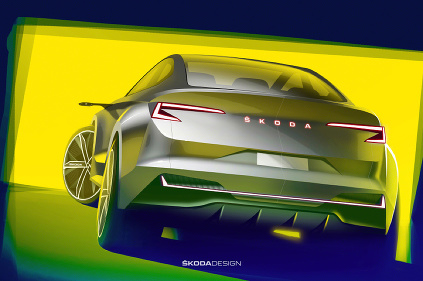 The Czech car factory at Škoda Vision at the Geneva Motor Show (March 5-17) will present its next step towards electromobility.
With two sketches, Škoda presents its first car based on a modular electric mobility platform (MEB). The four-way crossover with the body is impressive with sports and emotional lines.
The Vision iV is a combination of the athletic body, twenty aerodynamically optimized wheels and massive rounded fenders with a distinctive smooth roofline on the coupe. The front and rear combine the characteristic line of the Tornado and highlight the clean, uncut front door areas. Instead of classic rear-view mirrors, the car uses cameras whose hoods are optically similar to shark fins.
The front is dominated by a new interpretation of a typical wide Škoda automobile radiator mask with fine vertical ribs and crystal structures. In particular, there is a horizontal light that connects the headlamps at the top of the grille and distinctive air intake manifolds in the front spoiler that enhance the sporty look of the car. The massive rear has an aerodynamic spoiler and crystal LED rear lights. They have recently defined the shape of the letter C, which is typical of Škoda cars, and together with the rear diffuser light beam highlight the width of the vehicle. On the back, the letter Skoda flashes with the red letter of each letter.
The year 2019 marked Škoda's entry into the age of electromobility. The Czech car maker will launch the Superb PHEV with a hybrid drive and a Citigo electric battery with pure electric rechargeable batteries. In 2020, the first MEB platforms will follow. Over the next four years, Škoda has invested about two billion euros in alternative drives and new mobility-related services. By the end of 2022, he will present more than ten electrified models.