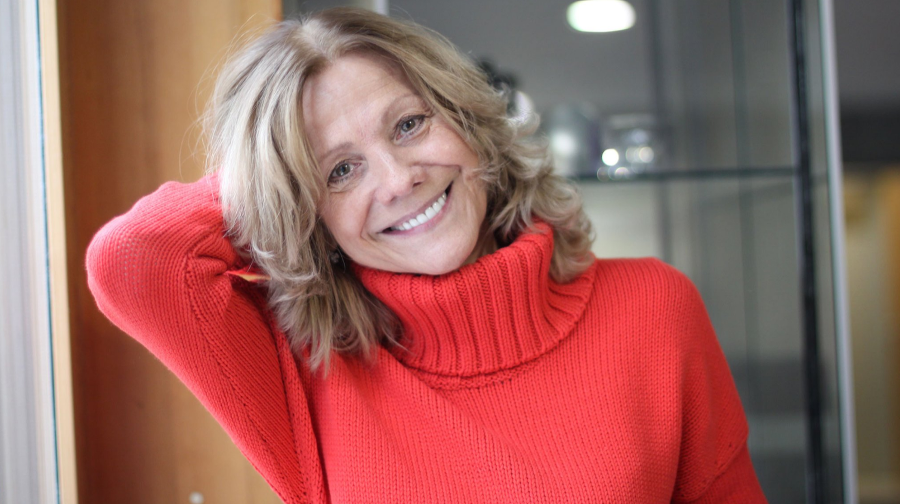 "I have some time with a timeless approach. I'm not celebrating this birthday anymore, I take it so I'm just here, and I'm so happy, I'm happy, I'm making, I'm doing music, and I'm gonna celebrate some day, I'm not gonna celebrate it like another birthday, " she said in an interview. "I do not make any lines, how many years I have, many times even happened to me that I was aged. In previous years, I even argued that I had fewer and more, I have already known. At that time, I said I was already so angry that I'd rather not count at all, " a sympathetic singer laughed.
Valentine's Day as a holiday of love according to his own words also somewhat specially fails. "It came here as a fashionable, commercial thing, but I enjoy it so funny, as I'm born on that day and Valentine is stimulating her for that. And I still have the "Love" in the subtext, so it's not what I … I actually feel my birthday as such a love holiday, " said a well-known artist.
In the next days, he would only want health in his own words. "It's the only person he needs, it's all out of health, and then it goes. But to the health, I also think psychologically, the harmony … It is not in vain to say no soul to the body … When this is over, when you support your body and then again the soul and balance them, then I think then anything you can think of anything you have in your head or whatever you want, you can do it. And it's fine, " remarked a popular native from Prague, who will soon set off on the expected Oppidum tour.
"We gave it in spring, because there are also Celtic days, from the end of February and throughout March. We will not have concerts just because they are big, it would be difficult … There will be a Brno Strings violin with me, there will be flutes, percussion and we will have a special stage designer, a projection LED screen, it will be different from my usual concerts. And everywhere Sean will be with me (Sean Barry, Celtic harp player), he will sing with me, too, for the Celtic songs are also a special harmony, " Filipa approached. "Well, in April, I will return to Slovakia again with other concerts! You have something to look forward to, " she added.
Oppidum tour dates 2019:
February 28 – Istropolis, Bratislava
March 10 – Social Pavilion, Košice
March 17 and 18 – Sono Centrum, Brno
March 20 – Gong Multifunctional Hall, Ostrava
March 25 – Lucerna Palace, Prague