Within the Deutsche Telekom Group, the Slovak Telecom is actively involved in the development of LTE-Advanced Pro and the development of 5G networks. In this context, in January he tested the revolutionary Massive MIMO technology (mMIMO), one of the cornerstones of the fifth-generation building blocks.
Massive MIMO multiplies capacitive resources for all users who are currently subscribed to one cell of a mobile operator. Thanks to this, they will be able to achieve higher data rates than today's technologies.
The pilot fleeing in cooperation with Ericsson, it was the first technology test in Slovakia and one of the first technological tests in Europe.
"The Slovak Telecom has extensive experience in testing and tracking important moments in mobile networks. In our 4G network we have already conducted several tests with Ericsson, and later we delivered higher speeds of 300, 375 and 900 Mbps in real time.
Massive MIMO takes us one step closer to the future and the expected implementation of the 5G network. We expect fifth-generation networks to deliver high capacity for thousands of users simultaneously. Thanks to the experience gained by this pilot, we can prepare for this future need,"Said Technology and IT Executive Officer Slovakia Telecom and T-Mobile CZ Branimir Maric.
Per Narvinger, Product Product Manager, Ericsson, adds: "We will continue our close cooperation with Slovak Telecom in their focus on the best mobile experience. Massive MIMO will bring benefits to urban users when using data intensive applications without reducing quality or speed. In addition, this technology plays an important role in the preparation of the current 5G networks. "
Massive MIMO
MMIMO improves the bandwidth of data and therefore the user experience of mobile data services customers. The base station antenna is able to create narrower packets that focus on a particular user due to a larger number of smaller antenna elements.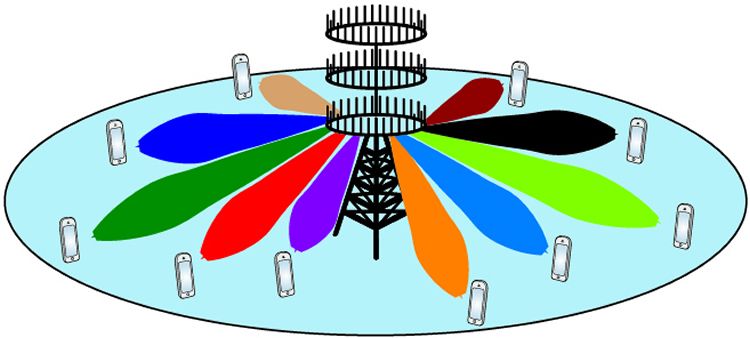 This allows increased bandwidth usage – the bands that are shared in the current network can be used multiple times in the same location.
In Dubravka in Bratislava pilot traffic is being conducted at three base stations. Ideally, the mMIMO solution can increase the cell capacity of the cell of the transmitter approximately five times, practically approximately three times.
In the test that was running only 10 MHz of available bandwidthwere measured speeds above 100 Mbps per cell, which is more than twice as high as the current technology. When used full bandwidth of 20 MHz however, the speed in practice exceeds 200 Mbps,
Source link