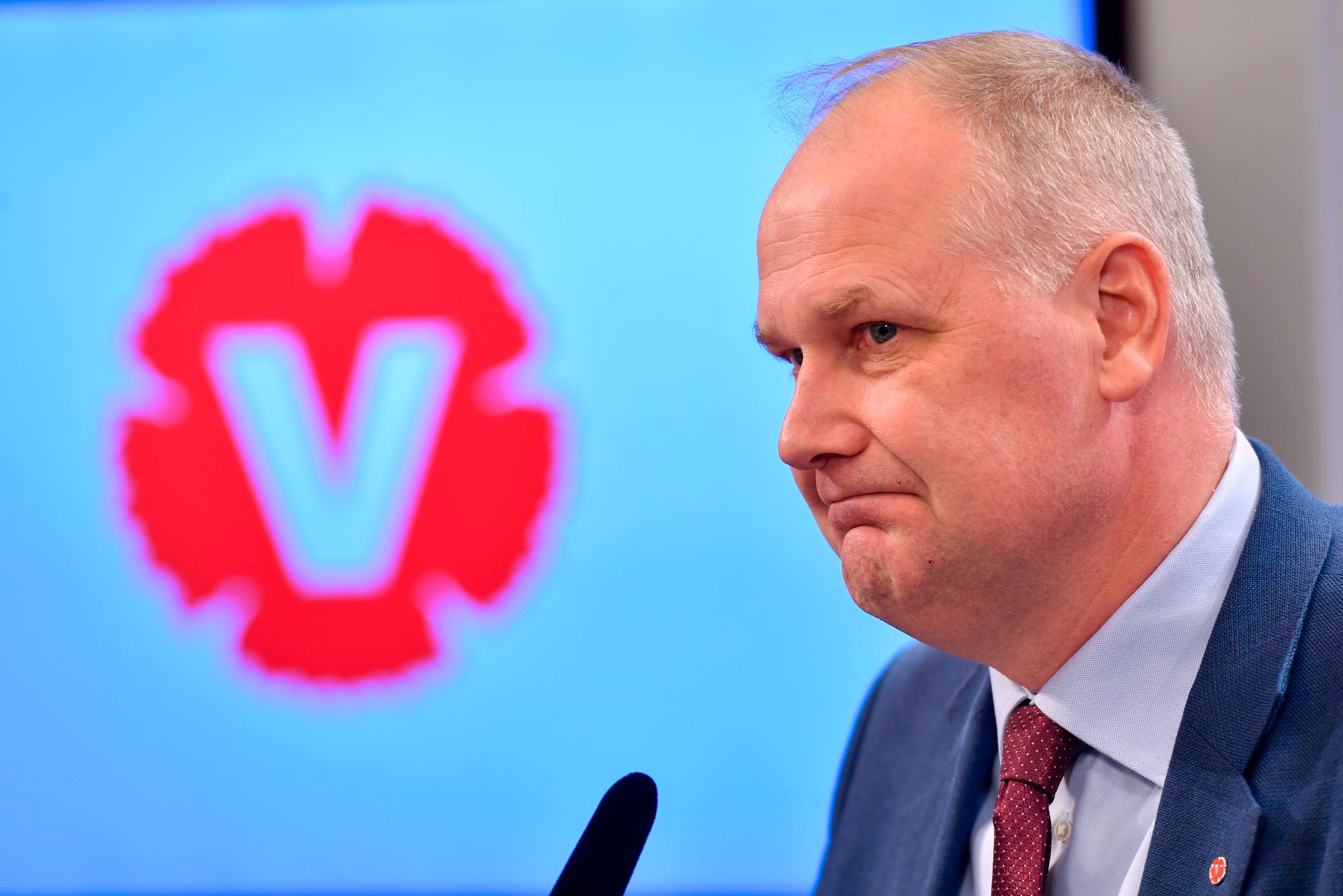 Photo by Henrik Montgomery / TT
Leader Lew Jonas Schöstedd will convince the party this weekend not to demand Sweden to leave the EU. Commodity photography.
fromTT
Leave or leave will be a battle when the left party meets in the EU elections in Norrkoping this weekend.
One of the tough areas, Gothenburg, wants the party to work actively for Sweden to leave the EU. She does not want the leadership of the party.
The left party opposed Sweden's membership of the EU. The party program states: "The left party therefore works for Sweden to leave the EU."
But the party leadership wants to avoid a "wrong" discussion in the forthcoming EU electoral movement. Party leader Jonas Schöstedd, a former EU MEP, has long tried to downplay the exit requirement and underlined efforts to improve the EU from within.
That is why the party council's proposal states an EU election platform that "it is inappropriate to deal with the question of the EU's withdrawal now."
The issue has become extremely sensitive in recent years because the only other country that wants Sweden to leave the EU is the Democrats in Sweden. Critics are also not late to include V and SD on this issue.
SD changes the route
But recently, Swedish Democrats have announced they no longer want to follow the withdrawal requirement. It is now about changing the EU from within.
Left parties in Gothenburg say there is no reason for the party to change its position. That is why he opposes the writing of the party council and instead advocates that he has to say: "The Left Party still believes that Sweden has to leave the EU" in the EU electoral platform.
TT has sought Address Adrianna Aires, President of Gothenburg, but after being refused to get TT questions in advance, the party area has refused to comment on the proposal.
For everyone
The party council probably has a majority behind the agents, but a compromise may still be that the issue is not even mentioned in the election platform.
Party members and several areas believe that the issue of withdrawal does not belong to elections to the European Parliament. The question of the withdrawal lies in parliamentary elections and a change in the party's party party position must be decided, he stresses.
The theme of the proposal of the party council for the EU election platform is otherwise "Europe for all – not only for the rich". Inequalities in and between EU countries have created a blessing for nationalists and racists who now want to limit democracy, according to the party council. The focus of the EU election on V is a climate crisis and emerging fascism.
The Election Conference also defines the party's proposal for a list of EU elections. Peaks are made by current EU MEPs Malin Bjork (V).
Source link