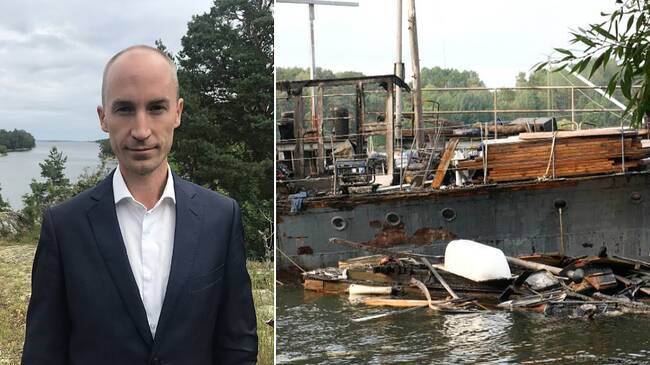 The Pirate Port, as it is called in the public mouth, is a closed oil port in Årstaviken in central Stockholm. The port has long been under discussion, but it will now be demolished.
"We plan to demolish it this fall. We are currently buying a contractor for the demolition itself. In addition, we have applied to Kronofogden for the removal of the boats from the site, says Fabian Kessler, head of the department of land development at the operations office.
The oil port was used until the mid-1990s and will supply Southern Hospital with oil. Eight years ago, the first boat was added illegally. Over the years, the oil barge has burned and several boats have sunk. Police also made several boat strikes and discovered thefts and drugs.
"Property issue not clarified"
The reason for the demolition being withdrawn on time is, among other things, that the city of Stockholm and the Stockholm region are unable to agree on who owns the port, which is not yet clear.
– The ownership issue is not entirely clear. But on the other hand, we have agreed with the Stockholm region that we will take care of the demolition itself and that they will participate in the financing of the demolition itself, says Fabian Kessler.
Environmental permits with restrictions
Work on the port's demolition began last fall. The city of Stockholm then applied for the environmental permits needed to demolish the port, and in the spring the city received a permit.
– But there was a restriction on the environmental permit that no demolition activities could be carried out between April and the end of August. When we received this restriction, we knew we could do the demolition from September.
Source link