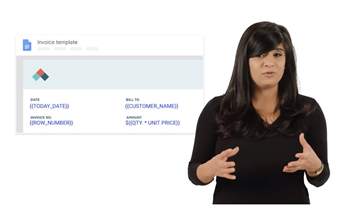 February 13, 2019 –
The online Google word processor finally gets the ability to program documents and manage content and workflows with the REST API.
The Google Sheets spreadsheet has long known it, as well as classic office packages such as Microsoft Office. Now Google Docs finally gets a programming interface that can automate multiple processes around text documents.
The new Google Docs REST API makes it possible to create, change, and read documents controlled by the script. However, he needs programming knowledge. Google provides quick start guides and sample codes for PHP, Python, Java, Go, Node.js, .NET and Ruby, as well as a web-based web application.
For example, you can use the API to create form letters – a process that previously required add-ons. Overall, Google recommends an API for automated document creation, content management, and workflow management.
(Ubi)