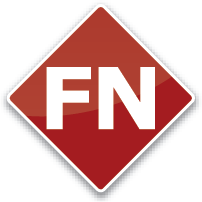 Wiesbaden (ots) –
– Reference: The document is available for download in the digital press kit and is available at http://www.presseportal.de/dokumente –
– Cross Reference: The image material is sent by obs and is available at http://www.presseportal.de/bilder –
The representative study "AbbVie Healthcare Monitor" shows that many Germans still have gaps in their knowledge of hepatitis C. As part of the study, 1024 people were interviewed for their knowledge of the disease. Current health topics are being reviewed regularly by the research company BioPharma AbbVie and the Kantar EMNID Institute for Market and Social Research.
In 2018, 60% of Germans have experienced hepatitis C at least once. With a share of 66%, women are more likely to face the issue than men, with a percentage of 53%. Every year about 4,000 to 5,000 new diagnoses are reported to the Robert Koch Institute; in Germany, the number of people with hepatitis C is estimated at around 270,000 people [1, 2]It is believed that there are a large number of undeclared cases: Chronic liver disease often goes unnoticed for a long time because most of the affected patients do not initially show or have only nonspecific symptoms such as fatigue and fever. [2],
Increased attention in the population is crucial to preventing new infections, diagnosing the disease and timely treatment of affected people. But the latest study shows that many people in Germany do not know three important things about hepatitis C:
1. Hepatitis C is treatable.
Only 21% of respondents know that hepatitis C is cured today. In the end, 51% of respondents know there are drugs for chronic liver disease. With modern DAA therapies (directly acting antivirals), almost all patients can be cured for only 8 to 12 weeks [3,4]Thus, secondary diseases such as liver cirrhosis or liver cancer can be prevented – provided that the infection is diagnosed. Due to medical advances, the World Health Organization and the federal government have set the goal of eliminating hepatitis C by 2030 [5],
2. There is no hepatitis C vaccine.
Unlike hepatitis A and B, there are currently no HCV vaccinations available. Only 34% of respondents who heard about hepatitis C in 2018 are aware of this. Even people who have cured hepatitis C are not immune: it is always possible to get the virus back up. Only those who know the routes of transmission and are protected can avoid infection.
3. Hepatitis C is transmitted by blood-to-blood contact.
The study also shows that about 35% of respondents do not know that HCV is transmitted by blood to blood. 23 percent of all respondents were previously tested for hepatitis C. The desire to be tested is most pronounced among middle-aged people. In this group the percentage is 31%. Among the under-30s 16% of respondents were tested, compared with 18% in group 60 plus. Roads for transmission of HCV infection can be clearly identified, and today intravenous drug use is the first. At some distance, risk factors followed violent sexual practices and recipients of blood products before 1992 [1],
Background of the study
The results of the representative study can be found in the current AbbVie Healthcare Monitor. In representative random samples between November 27 and 28, 2019, 1024 interviews (CATI Dual Frame Omnibus) were conducted on the phone. A selection of study results was published in the current Abbie Healthcare Monitor.
About AbbVie Healthcare Monitor
As a research company, BioPharma, AbbVie is studying opinion polls aimed at health in representative studies. Together with the independent Kantar EMNID Market and Social Research Institute, the mood of the German population on issues of the future in the health sector is regularly examined. With these findings, AbbVie promotes socio-political dialogue and thus supports the development of innovation in the healthcare sector.
Further information on hepatitis C can be found at www.abbvie-care.de.
About AbbVie
AbbVie (NYSE: ABBV) is a global BioPharma-based research company dedicated to developing innovative therapies for some of the most complex and serious diseases in the world. The mission of the company is to significantly improve the treatment options in four therapeutic areas: immunology, oncology, virology and neuroscience with its expertise, committed employees and innovative aspirations. In over 75 countries, AbbVie employees work every day to improve healthcare around the world. In Germany AbbVie is presented at his headquarters in Wiesbaden and his research and production site in Ludwigshafen. Altogether, about 2600 people work in AbbVie Germany.
News from AbbVie can be found at news.abbvie.de, additional information about the company can be found at www.abbvie.com and www.abbvie.de. Follow @abbvie_de on Twitter or visit our Facebook or LinkedIn profiles.
literature [1] Robert Koch Institute (RKI). Epidemiological Bulletin No. 29, 2018; 271-284 [2] Robert Koch Institute (RKI). Epidemiological Bulletin No: 28, 2017; 279-296 [3] Sarrazin C et al. From Gastroenterol. 2018; 56: 756-838 [4] Buggisch P et al. BNR Recommendations for the Treatment of Chronic Hepatitis C, 2018. [5] World Health Organization. Hepatitis C. Update October 2017; http://www.who.int/news-room/fact-sheets/detail/hepatitis-c (last available 12.06.2018)
OTS: AbbVie Germany GmbH & Co. KG KG: http://www.presseportal.de/nr/112983 newsroom via RSS: http://www.presseportal.de/rss/pm_112983.rss2
Press contact: AbbVie Germany GmbH & Co. KG KG Caroline Crockett Communications Manager HCV T: +49 172 8661759 E-Mail: carolin.crockett@abbvie.com
Source link