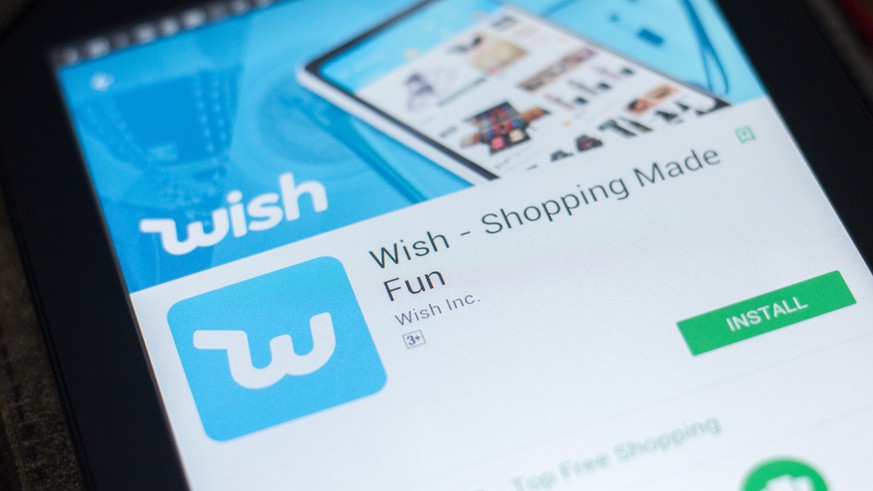 Bargain App Wish locks rows of client accounts on a vague basis
The Wish Shopping app is currently blocking client accounts for suspicious reasons. German consumer advocates sound the alarm.
With cheap goods from the Far East, the Wish.com app has made it popular with bargain hunters. However, purchase and delivery are not always smooth. We have reported several times about the pitfalls of bargaining.
The Brandenburg German Consumer Center is now also complaining about the unfair treatment of customers who enjoy their right of return to the app. As market intelligence experts tell the internet, the provider reacts very eagerly to complaints – and throws away customers without further notice if they return goods several times.
This, in turn, is quite common as the quality of low-cost Far Eastern goods often does not meet customer expectations or in-app information.
This is how the dismissal expires
"Your account is marked for excessive refunds," the client will then be notified. How many reimbursements on Wish.com are considered "excessive" is unclear. The provider does not make any statements. Based on consumer complaints, the Consumer Center assumes that even a bad purchase can result in account termination.
Wish.com bases the suspension on the account, saying the customer is abusing "generous refund and return policies". The dismissal, however, without any warning, criticizes consumer advocates. Affected customers suddenly lose the ability to cancel pending orders. Customer service is no longer available to them.
Customers must continue to spend money
Particularly insolent: Wish urges its customers to continue shopping despite blocking customer service on the platform. With only an unknown number of purchases, customers could restore their "good standing" to their account and re-enable access to customer support.
"Customers risk any order that Wish does not allow them to exercise their rights as buyers," criticized consumer advocates. The legal situation in the EU is clear: "Regardless of the reasons why blocked customers have returned goods, return is usually allowed within 14 days by law," German consumer protection explains.
In Switzerland, on the other hand, the right of withdrawal exists only if the seller gives it at will. "Swiss law does not guarantee a customer the right to change their mind and return a product after an online purchase," the federal government wrote.
Whether this will have any consequences for Wish.com is not yet clear.
(Oli / str / t-online.de)
You must absolutely know these super useful applications
The Swiss love to shop online during business hours
You may also be interested in:
Subscribe to our newsletter
Source link