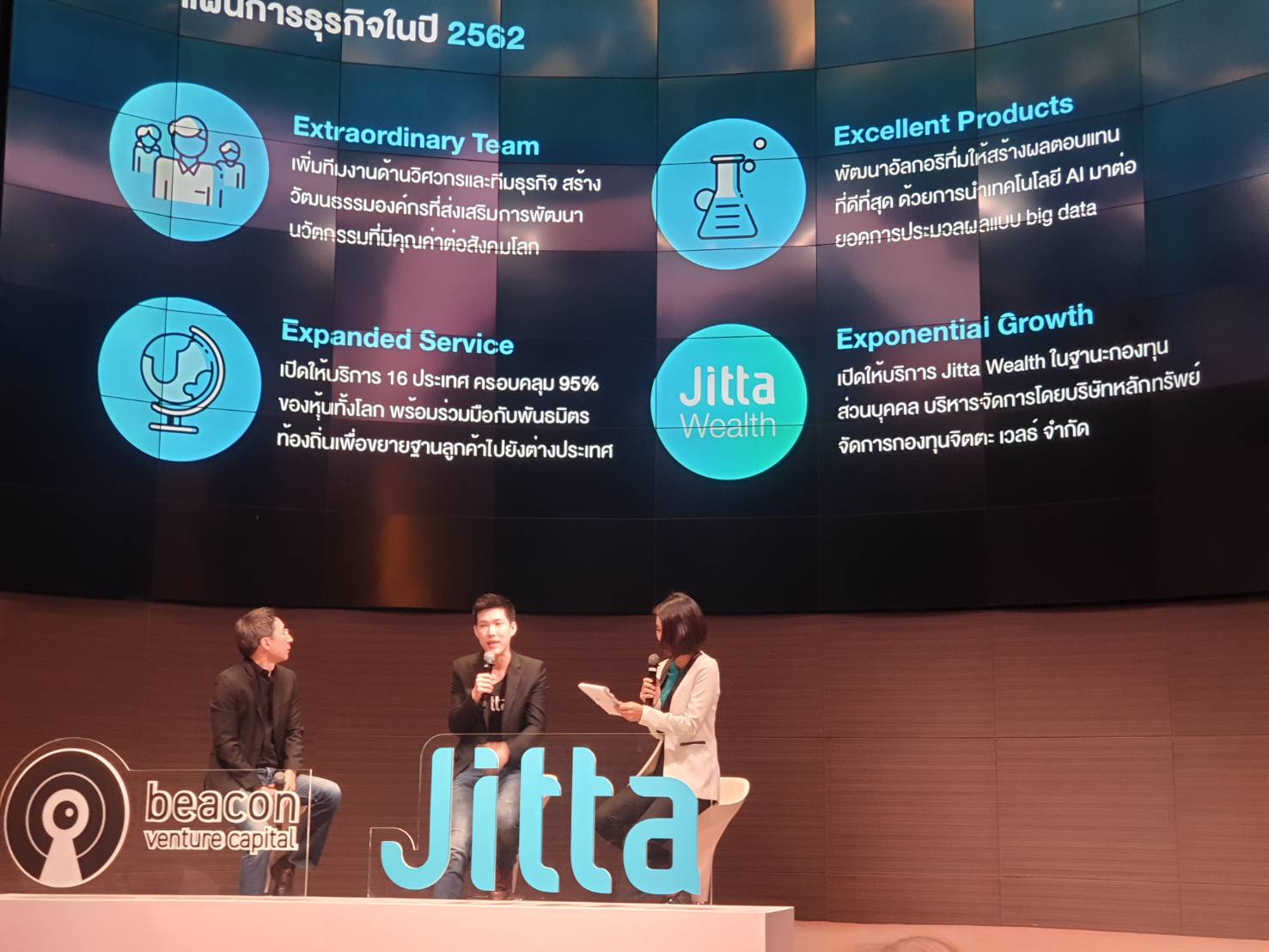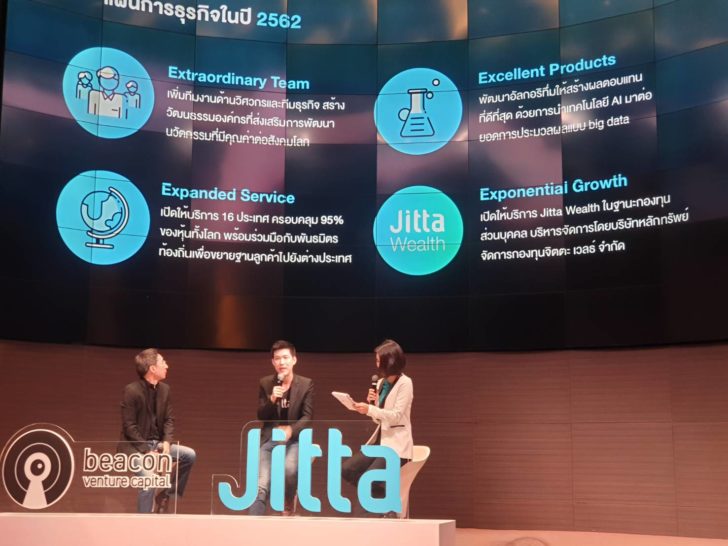 Mr. Tanapong Ranong, Managing Director of B-Venture Capital Capital, said: "Beacon VC sees the trend and growth potential of the WealthTech market, which plays an increasingly important role in the Jitta Global Market Demonstrating the Biggest Potential in the development of this technology, with an inventory analysis algorithm that has proven it can generate impressive returns in the long run and has a growing customer base. In addition, it is important that Jitta's founders and teams strive to create a technology for real users
The developed Jitta solution is a small number of start-ups in Thailand. This has the potential to expand or expand services rapidly on international markets worldwide. We assure that Jitta can make Thailand's start-up industry recognized and recognized internationally.
This investment represents the highest investment for Thai start-ups in the Pre-Series investment period A. Beacon VC, as the leader of this investment, will encourage Jitta to expand and develop its business both in Thailand and abroad. country to introduce investment innovations that are easy to understand and comfortable and effective to help create sustainable long-term wealth for all groups of investors Which is in line with Kasikorn Bank's goals and commitment
Mr.Traut Luangsombun Executive President and co-founder Jitta said Jitta.com is a fundamental technology for analysis. By means of a partnership with Beacon VC, which supports capital and business opportunities, Jitta will help increase the threshold. WealthTech's innovation capability To this end, we will expand our development team. Emphasis on the use of AI to further strengthen innovation Ready to open stock analysis data to complete 16 countries to cover 95% of global shares Including opening of new products And market expansion in Singapore and India this year
In addition, Jitta Wealth is also preparing to open a service that is a technology-led fund. Invest in shares according to the Jitta Ranking ranking, focus on long-term investments that give higher yield than the stock market index. Managed by Chittawet Asset Management Company Limited, which is in the process of requesting a private fund management license. The Securities and Exchange Commission (SEC) will be officially launched in the second quarter of this year.