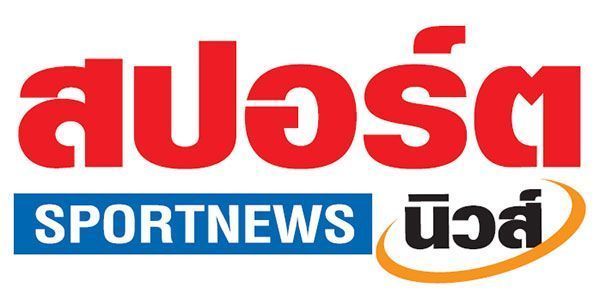 Saturday, May 18, 2019, 6.00 am.
n The sports hero, the brilliant work in the Buriram games
Dr. Kongsakod Yodmanee, Thailand's sports manager, told about Sports Hero's sporting competition for the 35 Buriram Games in Buriram province. Between 10-20 May 2019, this
The results of the race from May 10-16, 2019, which is considered to be half of the race, it seems that the sports athlete "Sports Hero", who participates in the 35th National Youth Game "Buried Games", can win a gold medal, 105 gold medals, 72 silver, 60 bronze medals, a total of 237 medals. 11 gold medals, 8 silver medals, taekwondo 3 gold medals, 1 silver medal, 3 gold medals, 1 silver medal, 2 bronze medals, table tennis 15 gold medals, 7 medals 14 Bronze medal, badminton (no prizes) 18 gold medals, 5 silver medals, 7 bronze medals, amateur boxing (not yet awarded with medals), raise 4 gold coins, 6 silver coins, 6 bronze medals, 1 gold Judo, 2 silver medals, 5 gold medals, 3 silver medal, 1 bronze, beach volleyball (medals without prizes), 1 gold medal, 5 gold coins, 5 silver coins, 5 bronze medals , 8 gold medals, 9 silver medals, 5 bronze medals, 31 gold medals, 22 silver medals, 12 bronze medals. The project "Developing the Sports Heroes" for 2019 has athletes in the project. A total of 563 people from 16 types of sports are athletes who participated in the 35th National Youth Games "Buriram Games", a total of 436 people from 15 types of sports including athletics, golf, taekwondo, tennis, table tennis, badminton, , boxing, amateur shooting. Weapons, beach volleyball, weightlifting, judo, rowing and swimming Besides archery This failed to cope with this competition
Pro Jazz is 17th in PGA.
"Pro Jazz" Atiwit Jenwattanon, Pro, ranked 72nd in the world ranked 17th in the big 2019 golf tournament at the 101st PGA Championship. 352 million bahts, making the first round on May 16, can be parked at 70 beats in field 70, 7,436 yards off, Beth Five Park, Blackjack, Phingingdale, New York. United States, while Pro R Guarapichanrat Pro, ranked 41st in the world, scored badly, too much, 6 over par 76 Rank # 123. It is likely that the frame will not be cut off. The number of solo players in the promotion is 156, including Brooke Cop, the American pro who has 7 under 63 strokes while Tiger Paya Tiger Woods is rated 51, marks 2 over par 72.
n Young Somphong brings Phuket Open Swing
South Kim Gojo professional golfer "Kim Joo-yong" is a good form, leading the Singha Thailand Golf Tour, the sixth program of 2019 on Singha Laguna Phuket Open 2019 on May 17 at the stadium. At 70, 6,004 yards, Laguna Phuket Golf Club, Phuket In the afternoon of May 17, Kim Joe-Jon competed for the 14th hole, rained and had to stop for Kim to score a total of 2 days for 10 on par. Single Lead While the second rank has 8 pods, the same 3 are "Pro One" Chinnarat Phadungsil, "Propet", Freshmen