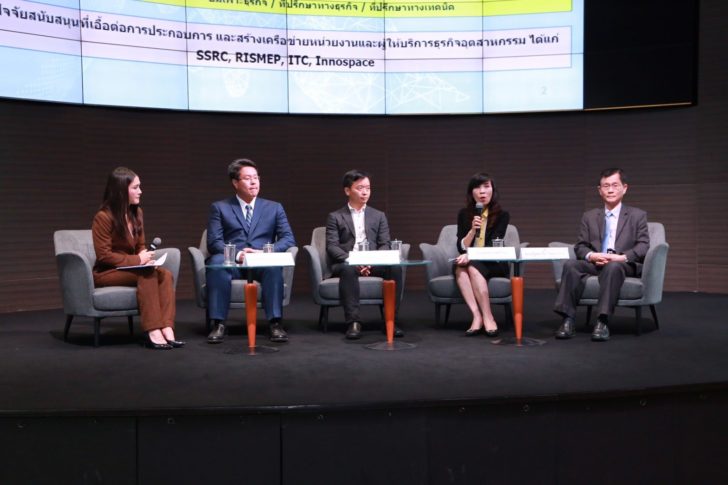 The Institute of Higher Education (AIU) successfully completed 10 SMEs in Thailand
Mr Decha Jatthananan, Deputy Director-General of the Department of Industrial Promotion (FTI), revealed that the Office for the Promotion of Small and Medium-Sized Enterprises (SMEs) has prepared a leap forward. And having access to funding sources One approach is to enter the Alternative Investment Market (MAI). The operational results of the 2017-62 financial year are the SMEs involved in the project. And through an effective selection process, a total of 10 recent companies. There are companies that can transform from company to public company and continue to file for registration. And a prospectus draft To the office of the Securities and Exchange Commission (SEC) 1 of Infra Co. Ltd. and a company that is in the process of gathering information to be included in the internal market list In 2020, 3 other companies, such as Royal Plus Company Limited and Western Decor Corporation Co., Ltd., the rest are targeting the stock market in 2022.
"Entering the market for alternative investments (May) will increase the opportunity to expand the market and expand the business by raising funds in the Thai capital market. Create a Competitive Advantage And be able to choose to raise funds by issuing other types of securities easily such as bonds, convertible bonds It also creates a good business image. Make the company known and gain more public recognition, "Decha said.
– said Mr Deca SMEs currently play an important role in stimulating the economy. With a share of over 40% of GDP in the country, with a share of employment up to 80%, it is therefore an instrument for generating income and reducing social disparities