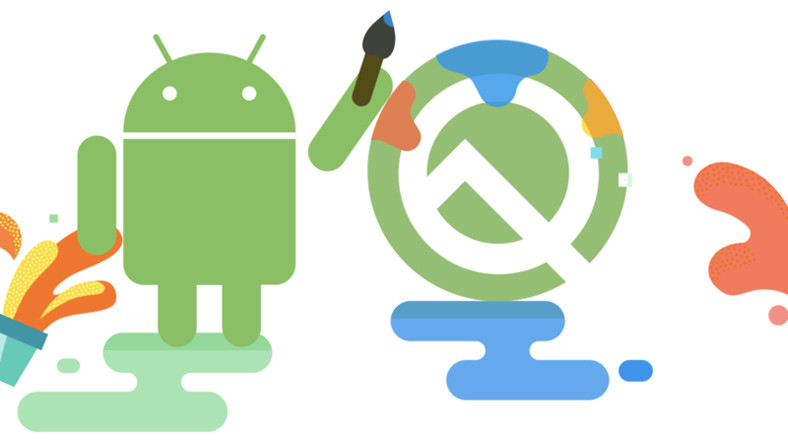 [ad_1]
Google employees responded to consumer questions and shared new information about the development of Android Q with a Reddit event.
Technology giant Google, the latest version of the Android operating system used on Android Q smartphones, continues to work. The Google development team, which released the fifth beta of Android Q for users in the process, is organizing an event through Reddit to share details about this operating system.
Google's Reddit engineering team in the descriptions, users have not yet started to use Android Q aside, Android Q later version of Android R also made statements.
Android Q beta users said that one of the most important features of Android Q is the updated screen capture feature. However, the Google Developer Team later removed this feature again. Explanations on the subject indicate that a very useful screen capture feature can be used with Android R.
Another important part of the message was the dark mode that almost all smartphone developers have been focusing on lately. When many Reddit users asked if Android Q's dark mode would be activated automatically, Google announced that they would leave it to users' preferences and that they could set this feature if they wanted, but did not consider it a default feature.
One of the questions Google asked on Reddit was about privacy and security. In this regard, Google employees, reminding them of a decision made in the past, especially by developers of telephone and messaging systems, do not want permission to be requested, applications requiring this permission were checked before Google Play was launched and way they have reduced access to sensitive data by 98 percent of users.
Another question Google answered was about Android bugs. When a Reddit user told Google to take care of bugs that normal users might find, Google employees said the company already had a problem-solving team, but that the idea could be evaluated.
For now, we are aware of the features offered by Google, which are only available in beta versions of Android Q. With the release of the stable Android Q version of Google, we will be able to see all the benefits that Android Q will offer users in the future.
Kaynak : https://9to5google.com/2019/08/01/android-q-engineering-ama-tidbits-screen-recording/
$ (Function () {
// Facebook window.fbAsyncInit = function () { fb.init ({ appId: "1037724072951294", xfbml: true, version: & # 39; v2.5 & # 39; }); };
(function (d, s, id) { var js, fjs = d.getElementsByTagName (s)[0]; if (d.getElementById (id)) {return;} js = d.createElement (s); js.id = id; js.src = "http://connect.facebook.net/en_GB/sdk.js"; fjs.parentNode.insertBefore (js, fjs); } (document, & # 39; script & # 39 ;, & # 39; facebook-jssdk & # 39;));
$ ("Body"). Ten ({ click: function () { // save facebook ajax button If fb.xfbml.p (); } }, & # 39; .facebook-save & # 39;);
// share scroll if ($ (& # 39; content-sticky & # 39;). length> 0) { if ($ (window) .width ()> = 768) { $ (window) .on (& # 39; scroll & # 39 ;, function () { var scrollTop = $ (this) .scrollTop (); $ (& # 39; article & # 39;). each (function () { if (scrollTop> = ($ (this) .find (& # 39; content-body & # 39;). offset (). top - 76)) { $ (This) .find ("Content-Sticky.") AddClass ("Sticky. & # 39;); if (scrollTop> = ($ (this) .find (& # 39; content-body & # 39;). offset.). top + $ (this) .find (& # 39 ;. content-body & # 39; ). height () - ($ (this) .find (& # 39; content-sticky & # 39;). height () + 92))) { $ (This) .find ("Content-Sticky.") RemoveClass ("Sticky. & # 39;); $ (this) .find (& # 39; content-sticky & # 39;). css ({& # 39; bottom & # 39 ;: & # 39; 0px & # 39 ;, & # 39; top & # 39;: & # 39; auto & # 39;}); } else { $ (Present) .find (".Content-sticky"). AddClass ("sticky"). Css ({ & # 39; bottom & # 39 ;: & # 39; originally & # 39 ;, & # 39; Top & # 39 ;: & # 39; 76px & # 39; }); } } else { $ (this) .find (& # 39; content-sticky & # 39;). RemoveClass (& # 39; sticky & # 39;). css ({& # 39; bottom & # 39 ;: & # 39; auto & # 39 ;, & # 39; top & # 39;: & # 39; 0 & # 39;}); } }); }); } }
// shared click $ ("Body"). Ten ({ click: function () { var $ this = $ (this), dataShareType = $ this.attr (& # 39; data sharing type & # 39;), dataType = $ this.attr (& # 39; data type & # 39;), dataId = $ this.attr (& # 39; data identifier & # 39;), dataPostUrl = $ this.attr (& # 39; data-post-url & # 39;), dataTitle = $ this.attr (& # 39; data-title & # 39;), dataSef = $ this.attr (& # 39; data-safe & # 39;);
switch (dataShareType) { case of facebook: fb.u on ({ method: "share", href: dataSef, }, function (answer) { if (response &&! response.error_message) { updatehit (); } });
interruption;
case & # 39; twitter & # 39 ;: shareWindow (& # 39; https: //twitter.com/intent/tweet? via = webtext & text = & # 39; + encodeURIComponent (dataTitle) + & # 39;% E2% 96% B6 & # 39; + encodeURIComponent (dataSef )); updatehit (); interruption;
case & # 39; gplus & # 39 ;: shareWindow (& # 39; https: //plus.google.com/share? url = & # 39; + encodeURIComponent (dataSef)); updatehit (); interruption;
mail case: window.location.href = & # 39; mailto :? subject = & # 39; + encodeURIComponent (dataTitle) + & # 39; & body = & # 39; + encodeURIComponent (dataSef); // updatehit (); interruption;
case of "whatsapp": window.location.href = & # 39; whatsapp: // submit? text = & # 39; + encodeURIComponent (dataTitle) + & # 39;% E2% 96% B6 & # 39; + encodeURIComponent (dataSef); updatehit (); interruption; }
function shareWindow (URL) { window.open (URL, "_blank", "toolbar = yes, scrollbar = yes, resize = yes, top = 500, left = 500, width = 400, height = 400"); }
update functionHit () { $ .Ajax ({ type: "POST", url: dataPostUrl, data: {contentId: dataId, contentType: dataType, shareType: dataShareType}, success: function (data) {
if ($ (& # 39; video showcase & # 39;). length> 0) { var $ container = $ (& # 39; video showcase & # 39;); } else if ($ (& # 39; article)[data-id="' + dataId + '"]& # 39;). length> 0) { var $ container = $ (& # 39; article[data-id="' + dataId + '"]& # 39;); } else if ($ (& # 39;. wt-share-item)[data-id="' + dataId + '"]& # 39;). length> 0) { var $ container = $ (& # 39;. wt-share-item[data-id="' + dataId + '"]& # 39;); } else { $ container = zero; }
// var $ container = dataType == & # 39; video & # 39 ;? $ (& # 39; video showcase & # 39;): $ (& # 39; article[data-id="' + dataId + '"]& # 39;);
if ($ container! = null && $ container.length> 0) { var $ badged = $ container.find (& # 39; wt-share-badge - & # 39; + dataShareType);
var $ headerCount = $ (& # 39; content-header & # 39;). find (& # 39; wt-share-count & # 39;), $ containerCount = $ container.find (& # 39; wt-share-count & # 39;), value = parseInt ($ containerCount.html ()) + 1;
$ container.data (& # 39; share & # 39 ;, value); //$containercount.html(valu A);
if ($ headerCount.length> 0) { //$headercount.html(valu A); }
if ($ badged.length> 0 && (dataShareType == & # 39; facebook & # 39; || dataShareType == & # 39; twitter & # 39;))) { if ($ badged.hasClass (& # 39; is-visible & # 39;)) { //$badged.html(dat A); } else { //$badged.addclass('is-visible').html(dat A); } } }
} }); } } }, & # 39; .wt-share-button & # 39;) }); [ad_2]
Source link