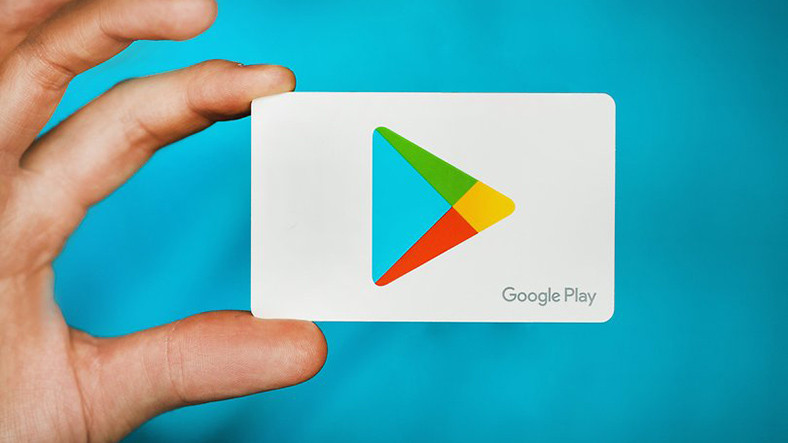 The official Android smartphone market is unfortunately unsaid, according to Avast's report from the Google Play Store, a leading company in the computer and phone protection industry. The company has announced that it has discovered 50 advertising (apps) with more than 30 million downloads on the Google Play Store.
Avast, known for its security software products, publishes its results with the platform called Mobile Threat Intelligence platform apklab.io, which is designed to analyze the safety of users on the mobile platform. The company has announced that it has found 50 ad apps with numbers downloading between 5,000 and 5 million in the Google Play Store.
Avast has announced that open advertising apps have been linked using third Android Android libraries that have circumvented the background services restrictions in the newer versions of Android, which reduces battery life and slows down phones. Targeting users who do not comply with the Google Play Store policy, these ads use these libraries to serve ads to users on a permanent basis.
Avast explains that Android users in the Philippines, India, Indonesia, Malaysia, Brazil and the United Kingdom have been largely focused; Most of the applications are identified in the categories of games, fitness and photo editing, he said. Avast, which states that users should pay attention to their adware against adware, recommends that each user use at least one security software at the end of the report.
Kaynak : https://www.techradar.com/news/adware-apps-still-common-on-google-play-store
$ (Function () {
// Facebook window.fbAsyncInit = function () { fb.init ({ appId: & # 39; 1037724072951294 & # 39 ;, xfbml: true, version: "v2.5" }); };
(function d, s, id) { var js, fjs = d.getElementsByTagName (s)[0]; if (d.getElementById (id)) {return;} js = d.createElement (s); js.id = id; js.src = "http://connect.facebook.net/en_US/sdk.js" fjs.parentNode.insertBefore (js, fjs); } (document, script & # 39 ;, facebook-jssdk & # 39;));
$ ("Points"). Ten ({ click: function () { // facebook save the ajax button If fb.xfbml.p (); } }, & # 39; .facebook-save & # 39;);
// share scroll if ($ (> content = sticky) length> 0) { if ($ (window) .width () = = 768) { $ (window) .on (& # 39; scroll & # 39 ;, function () { have scrollTop = $ (this) .scrollTop (); $ (& # 39; article & # 39;). each (function () { if (scrollTop> = ($ (this) .find (". content-body" $ (This) .find ("Content-sticky.") AddClass ("sticky."); () () .find (". content-body") .offset () - ($ (this) .find ". content-sticky"). () + 92))) { $ (This) .find ("Content-sticky.") RemoveClass ("sticky."); $ (this) .find (& quot; content-sticky & quot;). css (& bottom & # 39; 0px & # 39; top & # 39; auto & # 39}); } else { $ (Current) .find ("Content-sticky"). AddClass ("sticky"). Css ({ "bottom": "initial", Top & # 39 ;: & # 39; 76px & # 39; }); } } else { $ (this) .find (". content-sticky") removeClass (& quot; sticky & quot;). css (& # 39; bottom & # 39;: & # 39; auto & # 39; top & # 39; 0 & # 39;}); } }); }); } }
// share click $ ("Points"). Ten ({ click: function () { var $ this = $ (this) dataShareType = $ this.attr (& quot; data-share-type & # 39;}, dataType = $ this.attr ("data type"), dataId = $ this.attr (& # 39; data-id & # 39;), dataPostUrl = $ this.attr ("data-post-URL"), dataTitle = $ this.attr ("data-title"), dataSef = $ this.attr (& quot; data-head & quot;);
switch (dataShareType) { case & facebook: fb.u of ({ method: sharing, href: dataSef, }, function (answer) { if (response &&! response.error_message) { updatehit (); } });
interruption;
case & twitter & # 39 ;: shareWindow (& https: //twitter.com/intent/tweet? via = webtekno & text = & # 39; + encodeURIComponent (dataTitle) + & # 39;% E2% 96% B6 & encodeURIComponent )); updatehit (); interruption;
case "gplus": shareWindow ("https://plus.google.com/share?url= & # 39; + encodeURIComponent (dataSef)); updatehit (); interruption;
case "mail": window.location.href = & # 39; mailto :? subject = & # 39; + encodeURIComponent (dataTitle) + & # 39; & body = & # 39; + encodeURIComponent (dataSef); // updatehit (); interruption;
case "whatsapp": window.location.href = & # 39; whatsapp: // send? text = & # 39; + encodeURIComponent (dataTitle) + & # 39;% E2% 96% B6 & # 39; + encodeURIComponent (dataSef); updatehit (); interruption; }
shareWindow (url) { window.open (url, "_blank", "toolbar = yes, scrollbars = yes, resize = yes, top = 500, left = 500, width = 400, height = 400"); }
function updateHit () { $ .Axax ({ type: "POST", url: dataPostUrl, data: {contentId: dataId, contentType: dataType, shareType: dataShareType}, success: function (data) {
if ($ ("" video showcase ") length> 0) { var $ container = $ (".video showcase"); } else if ($ (& # 39;[data-id="' + dataId + '"]& # 39; .length> 0) { var $ container = $ (& # 39;[data-id="' + dataId + '"]& # 39;); } else if ($ (& wt-share-item[data-id="' + dataId + '"]& # 39; .length> 0) { var $ container = $ (& # 39; wt-share-item[data-id="' + dataId + '"]& # 39;); } else { $ container = null; }
// var $ container = dataType == & # 39; video & # 39 ;? $ (& # 39; showcase & # 39;): $ (& # 39;[data-id="' + dataId + '"]& # 39;);
if ($ container! = null && $ container.length> 0) { var $ badged = $ container.find (& # 39; wt-share-badge - & # 39; + dataShareType);
find $ headerCount = $ (& # 39; content-header & # 39;). Find (& # 39; .wt-share-count & # 39;), $ containerCount = $ container.find (& wt-share-count & # 39;), value = parseInt ($ containerCount.html ()) + 1;
$ container.data (& quot; share & # 39;; value); //$containercount.html(value A);
if ($ headerCount.length> 0) { //$headercount.html(value A); }
if ($ badged.length> 0 && (dataShareType == & # 39; facebook & # 39; | dataShareType == & # 39; twitter & # 39;)) { if ($ badged.hasClass ("visible")) { //$badged.html(dat A); } else { //$badged.addclass('is-visible').html(dat A); } } }
} }); } } }, & # 39; .wt-share-button & # 39;) });
Source link