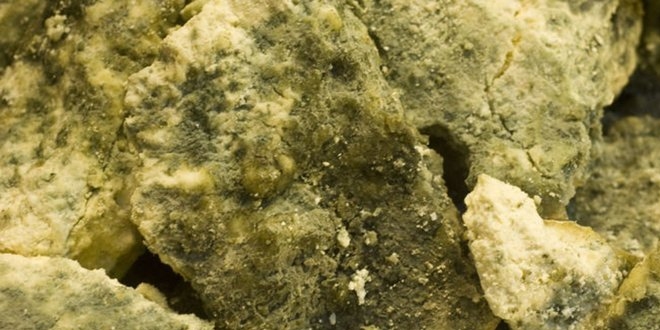 The Cansu Arslan dietician, red, black and beige cheese, which can affect the human health of the cheese, can affect negatively, even in the presence of mycotoxin / aflatoxin can cause cancer, so they should not be consumed.
Medicine Sivas hospital dietician Cansu Arslan, with his description of moldy cheese should be seen in the consumption of points touched on. Cheese of red, black and beige color forms that should not be consumed, indicating that Arslan, "suffering from penicillin, blood pressure patients, kidney patients, pregnant women, patients who are migrating, and especially patients with chemotherapy, should not consume this cheese, "he said.
Muscle cheeses can benefit from health benefits as well as from disabilities to draw attention to Cansu Arslan, "The cheese culture in our country has a high value of protein fats, as in other countries in our country there are too many We eat this cheese from the beginning of the autumn until the beginning of spring, places are more and more moldy cheese varieties, the natural cheeses we call high quality cheeses are produced in good conditions while the consumer especially low-fat or skimmed milk, which increases the protein content of our cheeses, and this is a means of increasing nutrition, these calcium-rich cheeses are protective for bone and dental diseases. , there are also studies that support the cardiovascular system and especially the elevation of HDL levels, which we call good cholesterol, and it is worth noting that; these cheeses increase bone resistance, he says.
30 grams per day can be eaten
Daily eggs, so it is no problem to consume up to 30 grams of moldy cheese, saying that Arslan, "These hygiene milk should be chosen at the beginning of making our cheeses." "While continuing the temperature and humidity during the ripening period we want to be fine We see a beautiful part of these cheeses with a ripening period of at least 3 months and a bluish greenish tinge in the matrix where Penicilliun Roquefort is one of the most active in the genus Cheese We need to pay attention to the cheeses , especially in molds, reds, blacks and bees if these moldy cheeses are definitely not to be consumed, "he said.
Keep those who have these diseases
Cheetahs should not consume the groups of cheese that should not consume Arslan, "especially those who are allergic to penicillin, blood pressure patients, renal patients, pregnant women, migraine patients and chemotherapy patients, should not they can consume the cheese, a situation that can only be made clear to the lab, and we can not say that it can not be said that every moldy antibiotic can not be said. "That should not be forgotten, he said .