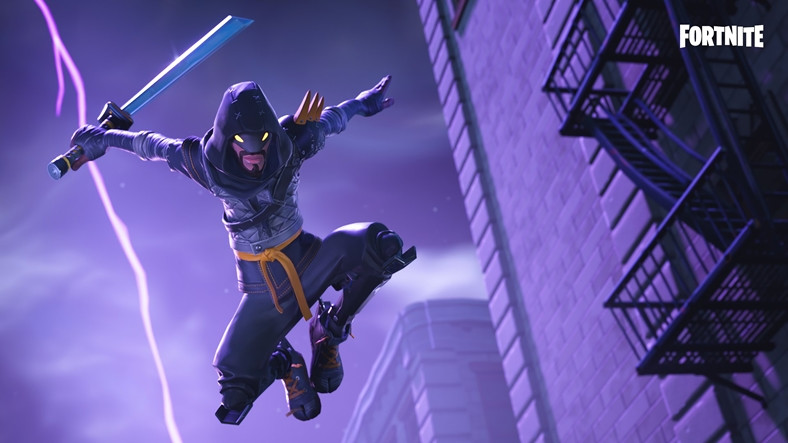 [ad_1]
Low-end users shoot slower at Fortnite.
Battle Royale game masters shot slower frames per second (frames per second) as noted by PlayerUnknown battlefield (PUBG). As a result of the tests conducted by the Fortnite DrLupo publisher, who shared their plays with the audience through the Twitch broadcast platform, it turned out that the same problem was in Fortnite.
DrLupo first launches an automatic gun with 300 fps (frames per second) and 30 rounds. After that, the publisher who locked the FPS at 30 frames per second again releases the same gun with 30 rounds. While there is not much difference between the two videos next to each other, there is a lot of delay because the player who plays with 300 FPS has 30 rounds of stroke at the time all gun bullets are fired.
In Battle Royale games where even one bullet is quite valuable, the difference of 4 rounds due to the low FPS due to the hardware features between two different players causes unjust play. Powered by the DrLupo test, Epic Games reported that the low FPS found in the game has begun to work to solve the problem of slower speed.
GET INTEREST
The Udemy course that you can learn Full Java to start programming is £ 24.99 instead of 409 TL
Kaynak : https://www.pcgamer.com/fortnites-guns-fire-less-at-lower-framerates-but-epic-is-fixing-it/
$ (Function () {
// Facebook window.fbAsyncInit = function () { fb.init ({ appId: & # 39; 1037724072951294 & # 39 ;, xfbml: true, version: "v2.5" }); };
(function d, s, id) { has js, fjs = d.getElementsByTagName (s)[0]; if (d.getElementById (id)) {return;} js = d.createElement (s); js.id = id; js.src = "http://connect.facebook.net/en_US/sdk.js" fjs.parentNode.insertBefore (js, fjs); } (document, script & # 39 ;, facebook-jssdk & # 39;));
$ ("Points"). Ten ({ click: function () { // facebook save the ajax button If fb.xfbml.p (); } }, & # 39; .facebook-save & # 39;);
// share scroll if ($ (> content = sticky) length> 0) { if ($ (window) .width () = = 768) { $ (window) .on (& # 39; scroll & # 39 ;, function () { has scrollTop = $ (this) .scrollTop (); $ (& # 39; article & # 39;). each (function () { if (scrollTop> = ($ (this) .find (". content-body" $ (This) .find ("Content-sticky.") AddClass ("sticky."); () () () .find (". content-body") .offset () (& # 39; content-sticky & # 39; $ (This) .find ("Content-sticky.") RemoveClass ("sticky."); $ (this) .find (& quot; content-sticky & quot;). css (& bottom & # 39; 0px & # 39; top & # 39; auto & # 39}); } else { $ (Current) .find ("Content-sticky"). AddClass ("sticky"). Css ({ "bottom": "initial", Top & # 39 ;: & # 39; 76px & # 39; }); } } else { $ (this) .find (". content-sticky") removeClass (& quot; sticky & quot;). css (& # 39; bottom & # 39;: & # 39; auto & # 39; top & # 39; 0 & # 39;}); } }); }); } }
// share click $ ("Points"). Ten ({ click: function () { var $ this = $ (this) dataShareType = $ this.attr (& quot; data-share-type & # 39;}, dataType = $ this.attr ("data type"), dataId = $ this.attr (& # 39; data-id & # 39;), dataPostUrl = $ this.attr ("data-after-url"), dataTitle = $ this.attr ("data-title"), dataSef = $ this.attr (& quot; data-head & quot;);
key (dataShareType) { case & facebook: fb.u of ({ method: sharing, href: dataSef, }, function (answer) { if (response &&! response.error_message) { updatehit (); } });
interruption;
case & twitter & # 39 ;: shareWindow (& https: //twitter.com/intent/tweet? via = webtekno & text = & # 39; + encodeURIComponent (dataTitle) + & # 39;% E2% 96% B6 & encodeURIComponent )); updatehit (); interruption;
case "gplus": shareWindow ("https://plus.google.com/share?url= & # 39; + encodeURIComponent (dataSef)); updatehit (); interruption;
case "mail": window.location.href = & # 39; mailto :? subject = & # 39; + encodeURIComponent (dataTitle) + & # 39; & body = & # 39; + encodeURIComponent (dataSef); // updatehit (); interruption;
case "whatsapp": window.location.href = & # 39; whatsapp: // send? text = & # 39; + encodeURIComponent (dataTitle) + & # 39;% E2% 96% B6 & # 39; + encodeURIComponent (dataSef); updatehit (); interruption; }
shareWindow (URL) { window.open (url, "_blank", "toolbar = yes, scrollbars = yes, resize = yes, top = 500, left = 500, width = 400, height = 400"); }
function updateHit () { $ .Axax ({ type: "POST", url: dataPostUrl, data: {contentId: dataId, contentType: dataType, shareType: dataShareType}, success: function (data) {
if ($ (> showcase & # 39;) length> 0) { var $ container = $ (".video showcase"); } else if ($ (& # 39;[data-id="' + dataId + '"]& # 39; .length> 0) { var $ container = $ (& # 39;[data-id="' + dataId + '"]& # 39;); } else if ($ (& wt-share-item[data-id="' + dataId + '"]& # 39; .length> 0) { var $ container = $ (& # 39; wt-share-item[data-id="' + dataId + '"]& # 39;); } else { $ container = null; }
// var $ container = dataType == & # 39; video & # 39 ;? $ (& # 39; showcase & # 39;): $ (& # 39;[data-id="' + dataId + '"]& # 39;);
if ($ container! = null && $ container.length> 0) { var $ badged = $ container.find (& # 39; wt-share-badge - & # 39; + dataShareType);
find $ headerCount = $ (& # 39; content-header & # 39;). Find (& # 39; .wt-share-count & # 39;), $ containerCount = $ container.find (& wt-share-count & # 39;), value = parseInt ($ containerCount.html ()) + 1;
$ container.data (& quot; share & # 39;; value); //$containercount.html(value A);
if ($ headerCount.length> 0) { //$headercount.html(value A); }
if ($ badged.length> 0 && (dataShareType == & # 39; facebook & # 39; | dataShareType == & # 39; twitter & # 39;)) { if ($ badged.hasClass ("visible")) { //$badged.html(dat A); } else { //$badged.addclass('is-visible').html(dat A); } } }
} }); } } }, & # 39; .wt-share-button & # 39;) }); [ad_2]
Source link