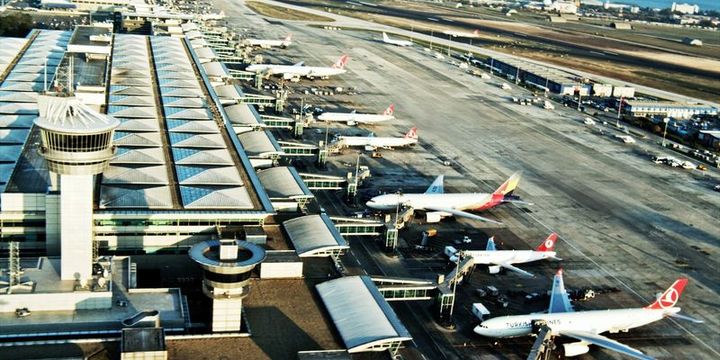 In the first quarter of 2019, TAV airports increased their turnover by 9% compared to the same period of the previous year to 270 million. The company has made a profit of € 24 million over the same period.
According to the company's statement, TAV airports serve 29 million passengers in the first quarter of 2019. In his statement, Sani Shinner, Chief Executive Officer of TAV Airports, said that in the first quarter of the year, local passengers increased 10% with Antalya's contribution. rose to 24 million euros, he said.
Yenner, who reminded that commercial flights at Istanbul Ataturk Airport, the base of the company since its inception, ends on April 6, says:
Like TAV, we had three main tasks: First, we managed to continue our operations without causing interruptions to our passengers until the last day at Ataturk Airport. and our TGS companies were able to transfer their operations without any problems, we did so and managed successfully to manage Atatürk Airport's transportation processes for all our stakeholders and the third was to prevent our employees from being unemployed due to the termination of our operations at Ataturk Airport. human resources work together, and 85% of our employees at the terminal have worked for IGA or TAV.
Finally, we surrendered all the rights of our employees and paid a large sum even for a company like us to terminate payments and a notice. As TAV airports, we will continue to work to add new ones to the 14 airports we operate in seven countries and continue our growth by moving our headquarters to our new office in Vadi İstanbul. Our service companies, which account for 37% of our total turnover, are now present at 62 airports in 21 countries with their products and services and they will continue to grow as a result of our strategy. We are currently in talks with the State Airport Authority to compensate for the losses we will encounter as a result of the closure of Ataturk Airport before the end of our operating period. In these interviews, KPMG is our consultant and PWC is DHMİ's consultant. We think the negotiations will be over soon.
Continuing to focus on profitable inorganic growth opportunities, Senner said, "We are currently evaluating nearly 10 projects at different stages, including the CIS, Africa and Eastern Europe. used expressions.
"I want to thank all our employees once again, thanks to the workers and employees of our employees, we increased Ataturk Airport five times and made it the 10th in the world and the fifth largest airport in Europe. we have created a global brand with the confidence of our shareholders and partners, and over the next 20 years we will move this global brand forward. in the assessment.