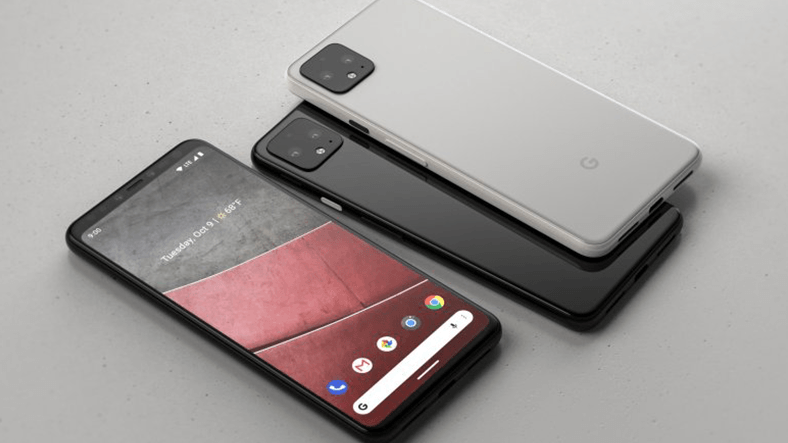 [ad_1]
Google Design Manager Claude Zellweger shared a photo on Instagram. It turns out that Claude says he took the photo in phone mode with Pixel.
It would not be wrong to say that phones stopped racing in performance and started competing in camera. Increasing the number of cameras with different camera designs and the introduction of new features with new camera technologies support this.
Knowing that most users are interested in camera performance, phone makers have begun to roll out their advertising strategies. The Google design manager also shared a photo on Instagram, as if he said he knew it. Claude Zellweger said this photo was taken with a 20x zoom camera and a Pixel device.
Later, Claude Zellweger admitted that he had actually cut a normal photo:
Claude admitted that 2 days after sharing the photo, the photo was taken with Pixel 3A and cropped it for sharing. A 20x magnification is not something that is possible with current Pixel devices, but the Pixel 4 camera will still have a lot of innovation.
Google may use a Pixel 4 telephoto lens that can produce an image that Claude shares, but so far, this is just a photo taken and played with Pixel 3A.
We can say that Claude's sharing and subsequent confession is in fact innocent compared to previous cases. As is known, Huawei claims that stock images taken with a professional camera were shot with the P30. The Chinese company later claimed they were misunderstood.
Kaynak : https://www.theverge.com/2019/8/12/20801914/google-pixel-3a-claude-zellweger-camera-shot
$ (Function () {
// Facebook window.fbAsyncInit = function () { fb.init ({ appId: "1037724072951294", xfbml: true, version: & # 39; v2.5 & # 39; }); };
(function (d, s, id) { var js, fjs = d.getElementsByTagName (s)[0]; if (d.getElementById (id)) {return;} js = d.createElement (s); js.id = id; js.src = "http://connect.facebook.net/en_GB/sdk.js"; fjs.parentNode.insertBefore (js, fjs); } (document, & # 39; script & # 39 ;, & # 39; facebook-jssdk & # 39;));
$ ("Body"). Ten ({ click: function () { // save facebook ajax button If fb.xfbml.p (); } }, & # 39; .facebook-save & # 39;);
// share scroll if ($ (& # 39; content-sticky & # 39;). length> 0) { if ($ (window) .width ()> = 768) { $ (window) .on (& # 39; scroll & # 39 ;, function () { var scrollTop = $ (this) .scrollTop (); $ (& # 39; article & # 39;). each (function () { if (scrollTop> = ($ (this) .find (& # 39; content-body & # 39;). offset (). top - 76)) { $ (This) .find ("Content-Sticky.") AddClass ("Sticky. & # 39;); if (scrollTop> = ($ (this) .find (& # 39; content-body & # 39;). offset (). top + $ (this) .find (& # 39 ;. content-body & # 39; ). height)) (($ (this) .find (& # 39; content-sticky & # 39;). height () + 92))) { $ (This) .find ("Content-Sticky.") RemoveClass ("Sticky. & # 39;); $ (this) .find (& # 39; content-sticky & # 39;). css ({& # 39; bottom & # 39 ;: & # 39; 0px & # 39 ;, & # 39; top & # 39;: & # 39; auto & # 39;}); } else { $ (Present) .find (".Content-sticky"). AddClass ("sticky"). Css ({ & # 39; bottom & # 39 ;: & # 39; originally & # 39 ;, & # 39; Top & # 39 ;: & # 39; 76px & # 39; }); } } else { $ (this) .find (& # 39; content-sticky & # 39;). RemoveClass (& # 39; sticky & # 39;). css ({& # 39; bottom & # 39 ;: & # 39; auto & # 39 ;, & # 39; top & # 39;: & # 39; 0 & # 39;}); } }); }); } }
// shared click $ ("Body"). Ten ({ click: function () { var $ this = $ (this), dataShareType = $ this.attr (& # 39; data sharing type & # 39;), dataType = $ this.attr (& # 39; data type & # 39;), dataId = $ this.attr (& # 39; data identifier & # 39;), dataPostUrl = $ this.attr (& # 39; data-post-url & # 39;), dataTitle = $ this.attr (& # 39; data-title & # 39;), dataSef = $ this.attr (& # 39; data-safe & # 39;);
switch (dataShareType) { case of facebook: fb.u on ({ method: "share", href: dataSef, }, function (answer) { if (response &&! response.error_message) { updatehit (); } });
interruption;
case & # 39; twitter & # 39 ;: shareWindow (& # 39; https: //twitter.com/intent/tweet? via = webtext & text = & # 39; + encodeURIComponent (dataTitle) + & # 39;% E2% 96% B6 & # 39; + encodeURIComponent (dataSef )); updatehit (); interruption;
case & # 39; gplus & # 39 ;: shareWindow (& # 39; https: //plus.google.com/share? url = & # 39; + encodeURIComponent (dataSef)); updatehit (); interruption;
mail case: window.location.href = & # 39; mailto :? subject = & # 39; + encodeURIComponent (dataTitle) + & # 39; & body = & # 39; + encodeURIComponent (dataSef); // updatehit (); interruption;
case of "whatsapp": window.location.href = & # 39; whatsapp: // submit? text = & # 39; + encodeURIComponent (dataTitle) + & # 39;% E2% 96% B6 & # 39; + encodeURIComponent (dataSef); updatehit (); interruption; }
function shareWindow (URL) { window.open (URL, "_blank", "toolbar = yes, scrollbar = yes, resize = yes, top = 500, left = 500, width = 400, height = 400"); }
update functionHit () { $ .Ajax ({ type: "POST", url: dataPostUrl, data: {contentId: dataId, contentType: dataType, shareType: dataShareType}, success: function (data) {
if ($ (& # 39; video showcase & # 39;). length> 0) { var $ container = $ (& # 39; video showcase & # 39;); } else if ($ (& # 39; article)[data-id="' + dataId + '"]& # 39;). length> 0) { var $ container = $ (& # 39; article[data-id="' + dataId + '"]& # 39;); } else if ($ (& # 39;. wt-share-item)[data-id="' + dataId + '"]& # 39;). length> 0) { var $ container = $ (& # 39;. wt-share-item[data-id="' + dataId + '"]& # 39;); } else { $ container = zero; }
// var $ container = dataType == & # 39; video & # 39 ;? $ (& # 39; video showcase & # 39;): $ (& # 39; article[data-id="' + dataId + '"]& # 39;);
if ($ container! = null && $ container.length> 0) { var $ badged = $ container.find (& # 39; wt-share-badge - & # 39; + dataShareType);
var $ headerCount = $ (& # 39; content-header & # 39;). find (& # 39; wt-share-count & # 39;), $ containerCount = $ container.find (& # 39; wt-share-count & # 39;), value = parseInt ($ containerCount.html ()) + 1;
$ container.data (& # 39; share & # 39 ;, value); //$containercount.html(valu A);
if ($ headerCount.length> 0) { //$headercount.html(valu A); }
if ($ badged.length> 0 && (dataShareType == & # 39; facebook & # 39; || dataShareType == & # 39; twitter & # 39;))) { if ($ badged.hasClass (& # 39; is-visible & # 39;)) { //$badged.html(dat A); } else { //$badged.addclass('is-visible').html(dat A); } } }
} }); } } }, & # 39; .wt-share-button & # 39;) }); [ad_2]
Source link