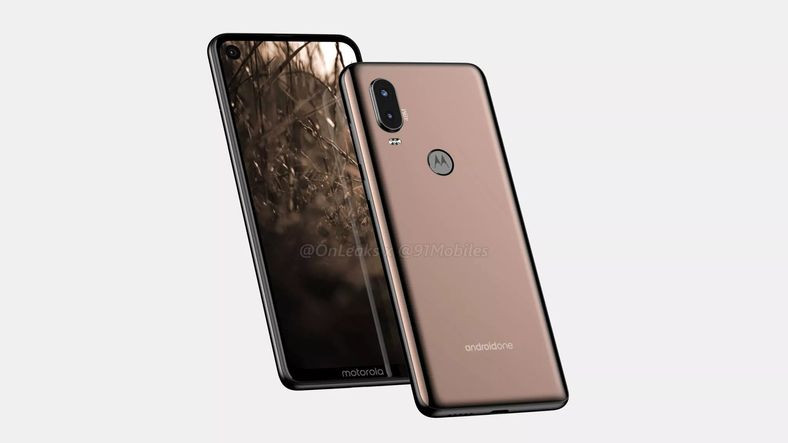 Samsung's Samsung P40 chipset will make the phone one of the best-performing mid-range phones.
For the first time in December, the Motorola P40 images began to become apparent technical features.
The new processor will be the Samsung Exynos 9610 chipset. This kit includes four Cortex-A73 processor cores and four Cortex-A53 power sharing cores. The phone will also feature an MP3-based Gamer-G72, built at 10 nm.
Although Samsung has already sold its leading Meizu processors, it is important that the Korean giant delivers chipsets. Samsung usually prefers to store their chips on their phones.
There will be a hole on the screen and the phone's battery will be 3500 mAh. The phone will have three different configurations. These configurations will be 3 GB of RAM / 32 GB of memory, 4 GB of RAM / 64 GB of memory, 4 GB of RAM / 128 GB of memory.
The camera's rear camera is claimed to be 48 MP. Motorola also appears to be among the 48 mobile phone manufacturers.
Kaynak : https://www.androidauthority.com/motorola-p40-samsung-exynos-chipset-953344/
$ (Function () {
// Facebook window.fbAsyncInit = function () { fb.init ({ appId: & # 39; 1037724072951294 & # 39 ;, xfbml: true, version: "v2.5" }); };
(function d, s, id) { var js, fjs = d.getElementsByTagName (s)[0]; if (d.getElementById (id)) {return;} js = d.createElement (s); js.id = id; js.src = "http://connect.facebook.net/en_US/sdk.js" fjs.parentNode.insertBefore (js, fjs); } (document, script & # 39 ;, facebook-jssdk & # 39;));
$ ("Points"). Ten ({ Click: function () { // facebook save the ajax button If fb.xfbml.p (); } }, & # 39; .facebook-save & # 39;);
// share scroll if ($ (> content = sticky) length> 0) { if ($ (window) .width () = = 768) { $ (window) .on (& # 39; scroll & # 39 ;, function () { has scrollTop = $ (this) .scrollTop (); $ (& # 39; article & # 39;). each (function () { if (scrollTop> = ($ (this) .find (". content-body" $ (This) .find ("Content-sticky.") AddClass ("sticky."); () () .find (". content-body") .offset () - ($ (this) .find & # 39; content-sticky & # 39; height () + 92))) { $ (This) .find ("Content-sticky.") RemoveClass ("sticky."); $ (this) .find (& quot; content-sticky & quot;). css (& bottom & # 39; 0px & # 39; top & # 39; auto & # 39}); } else { $ (Current) .find ("Content-sticky"). AddClass ("sticky"). Css ({ "bottom": "initial", Top & # 39 ;: & # 39; 76px & # 39; }); } } else { $ (this) .find (". content-sticky") removeClass (& quot; sticky & quot;). css (& # 39; bottom & # 39;: & # 39; auto & # 39; top & # 39; 0 & # 39;}); } }); }); } }
// share click $ ("Points"). Ten ({ click: function () { var $ this = $ (this) dataShareType = $ this.attr ("data-share-type") dataType = $ this.attr ("data type"), dataId = $ this.attr (& # 39; data-id & # 39;), dataPostUrl = $ this.attr ("data-after-url"), dataTitle = $ this.attr ("data-title"), dataSef = $ this.attr (& quot; data-head & quot;);
key (dataShareType) { case & facebook: fb.u of ({ method: "sharing" href: dataSef, }, function (answer) { if (response &&! response.error_message) { updatehit (); } });
interruption;
case & twitter & # 39 ;: shareWindow (& https: //twitter.com/intent/tweet? via = webtekno & text = & # 39; + encodeURIComponent (dataTitle) + & # 39;% E2% 96% B6 & encodeURIComponent )); updatehit (); interruption;
case "gplus": shareWindow ("https://plus.google.com/share?url= & # 39; + encodeURIComponent (dataSef)); updatehit (); interruption;
case "mail": window.location.href = & # 39; mailto :? subject = & # 39; + encodeURIComponent (dataTitle) + & # 39; & body = & # 39; + encodeURIComponent (dataSef); // updatehit (); interruption;
case "whatsapp": window.location.href = & # 39; whatsapp: // send? text = & # 39; + encodeURIComponent (dataTitle) + & # 39;% E2% 96% B6 & # 39; + encodeURIComponent (dataSef); updatehit (); interruption; }
shareWindow (url) { window.open (url, "_blank", "toolbar = yes, scrollbars = yes, resize = yes, top = 500, left = 500, width = 400, height = 400"); }
function updateHit () { $ .Axax ({ type: "POST", url: dataPostUrl, data: {contentId: dataId, contentType: dataType, shareType: dataShareType}, success: function (data) {
if ($ (> showcase & # 39;) length> 0) { var $ container = $ (".video showcase"); } else if ($ (& # 39;[data-id="' + dataId + '"]& # 39; .length> 0) { var $ container = $ (& # 39;[data-id="' + dataId + '"]& # 39;); } else if ($ (& wt-share-item[data-id="' + dataId + '"]& # 39; .length> 0) { var $ container = $ (& # 39; wt-share-item[data-id="' + dataId + '"]& # 39;); } else { $ container = null; }
// var $ container = dataType == & # 39; video & # 39 ;? $ (& # 39; showcase & # 39;): $ (& # 39;[data-id="' + dataId + '"]& # 39;);
if ($ container! = null && $ container.length> 0) { var $ badged = $ container.find (& # 39; wt-share-badge - & # 39; + dataShareType);
find $ headerCount = $ (& # 39; content-header & # 39;). Find (& # 39; .wt-share-count & # 39;), $ containerCount = $ container.find (& wt-share-count & # 39;), value = parseInt ($ containerCount.html ()) + 1;
$ container.data (& quot; share & # 39;; value); //$containercount.html(value A);
if ($ headerCount.length> 0) { //$headercount.html(value A); }
if ($ badged.length> 0 && (dataShareType == & # 39; facebook & # 39; | dataShareType == & # 39; twitter & # 39;)) { if ($ badged.hasClass ("visible")) { //$badged.html(dat A); } else { //$badged.addclass('is-visible').html(dat A); } } }
} }); } } }, & # 39; .wt-share-button & # 39;) });
Source link