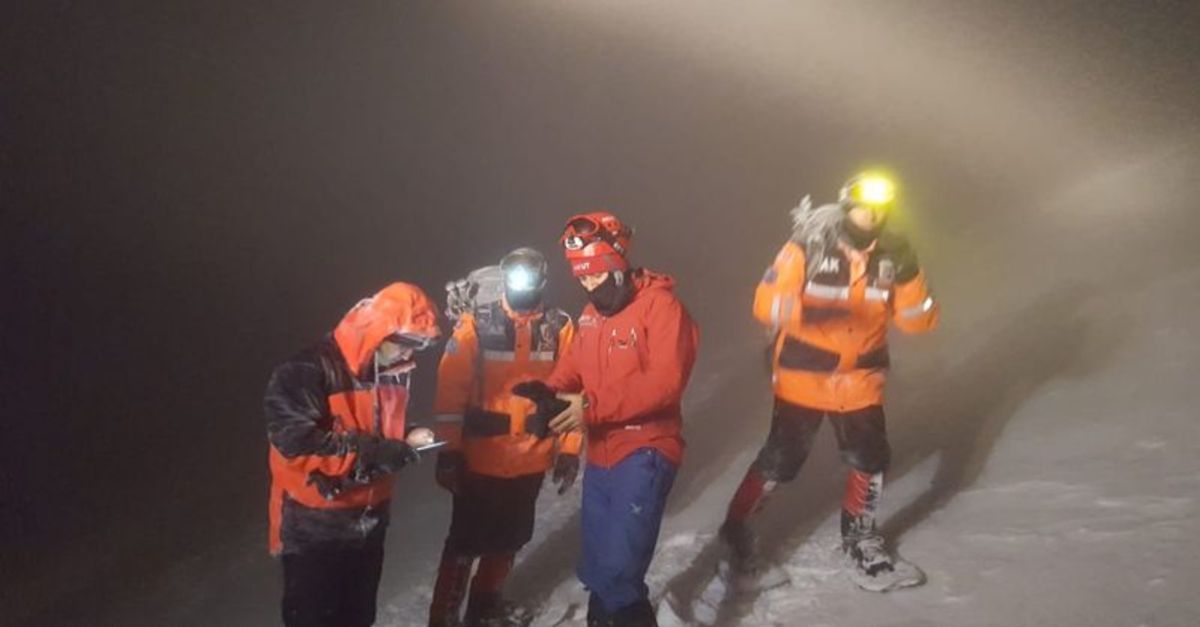 As they climbed to the top of Uludag, 2 climbers lost their group and were lost due to their type. It turned out that two climbers had made a snow cave to survive severe storms and strains.
According to the information received, around 18.30 in the vicinity of Little Zirve Uludağ near intensive type and fog 2 mountaineers seeking help by calling 156. All teams were warned after notice. Gendarmerie search and rescue teams, AFAD and ACUT, snow engines could go to the extraction area.
They made snow cavities to protect themselves
Eray (25) and Doğan D. (25) were stranded at the top, where the snow depth was approaching 2 meters and the air temperature was minus 10 degrees, and learned that the mountaineers had made a snow cave to protect themselves from intensive type and storm.
Approximately 4 hours walk to reach the lost climbers in the search and rescue team of 15 people with climbers learned that the hotel zone.
Authorities, the time of Uludag can change instantly, stating that the risk of storms, fogs and avalanches may be all the time, the camp or people who climb should get the permission of the gendarmes and say they have to give information .
Source link