The Federal Tax Administration explained that Federal Law No 8 of 2017 on Value Added Tax indicated cases of revocation of the tax registration.
If the registrar ceases to make taxable supplies or the value of taxable purchases made during the 12 consecutive months is less than the voluntary registration limit of 187,500 dirhams, it is not expected to exceed the value of taxable supplies or expected costs within the 30 days After the optional registration limit, the registrant must file an application with the Authority to cancel his tax registration within 20 business days of each of these cases through the Federation's Electronic Services Portal and explained that the failure to file an application for registration within the time limit set by the tax legislation is subject to administrative fines in accordance with the provisions of Council of Ministers Decision No 40 of 2017 on administrative fines imposed for breach of tax laws in the State .
Terms and procedures
In a statement issued yesterday to clarify the conditions and procedures for the abrogation of VAT registration more than one year after its application, the Authority stated that the registrar's tax registration was not revoked unless he paid the total tax and its administrative fines due. In which it is registered in accordance with the provisions of the tax legislation.
She added that the UAE tax system is entirely dependent on voluntary compliance by taxable persons for registration, filing of declarations, payment of taxes due or cancellation of registration, given that all the services of registration and tax filing declarations and cancellation of registration for those eligible for cancellation are provided free of charge. She said that these procedures are carried out in a simple way through the e-services portal, which is available around the clock via the website: www.tax .gov.ae, which has been developed in accordance with best practices to facilitate processes related to the tax obligations of the entities.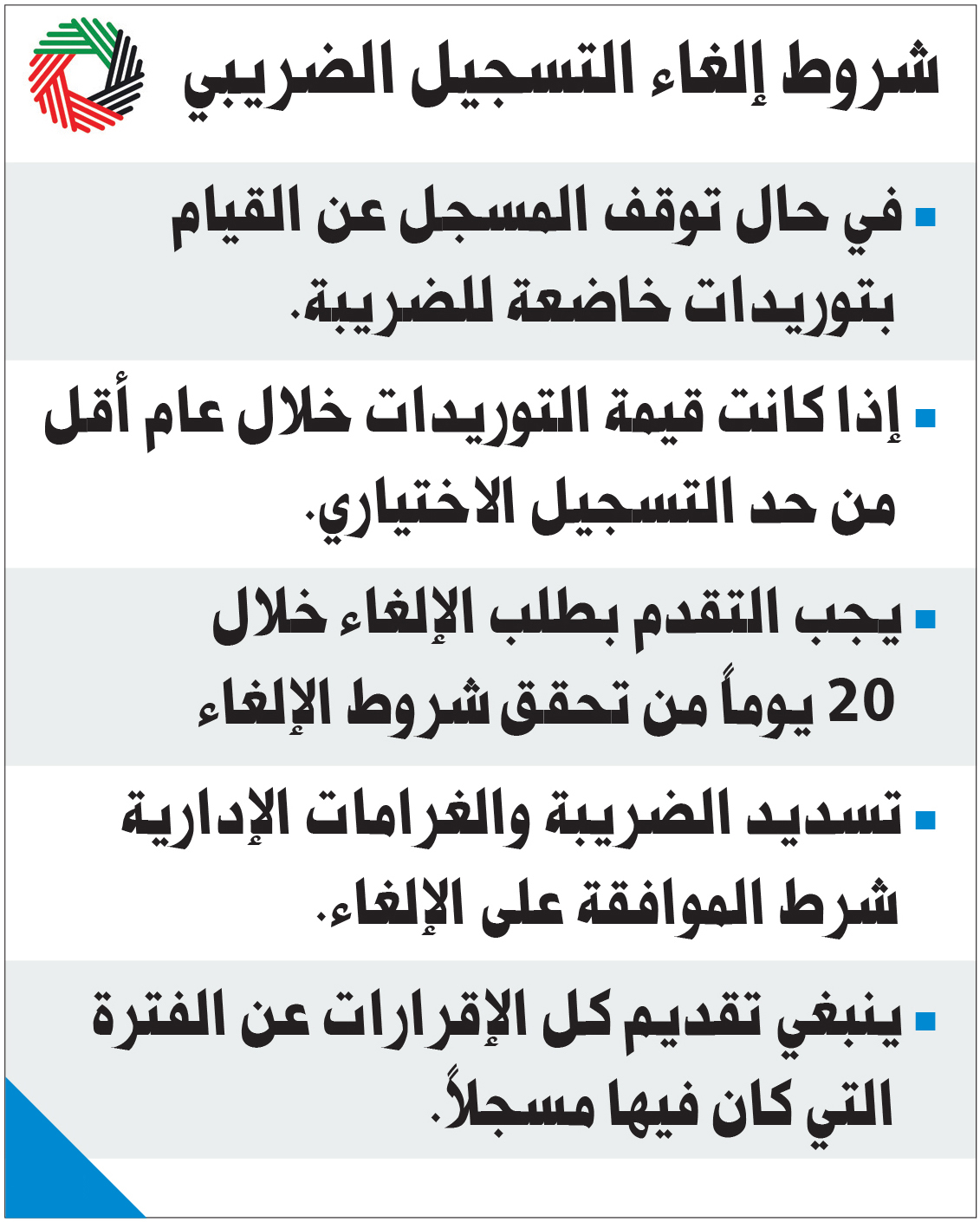 Source link