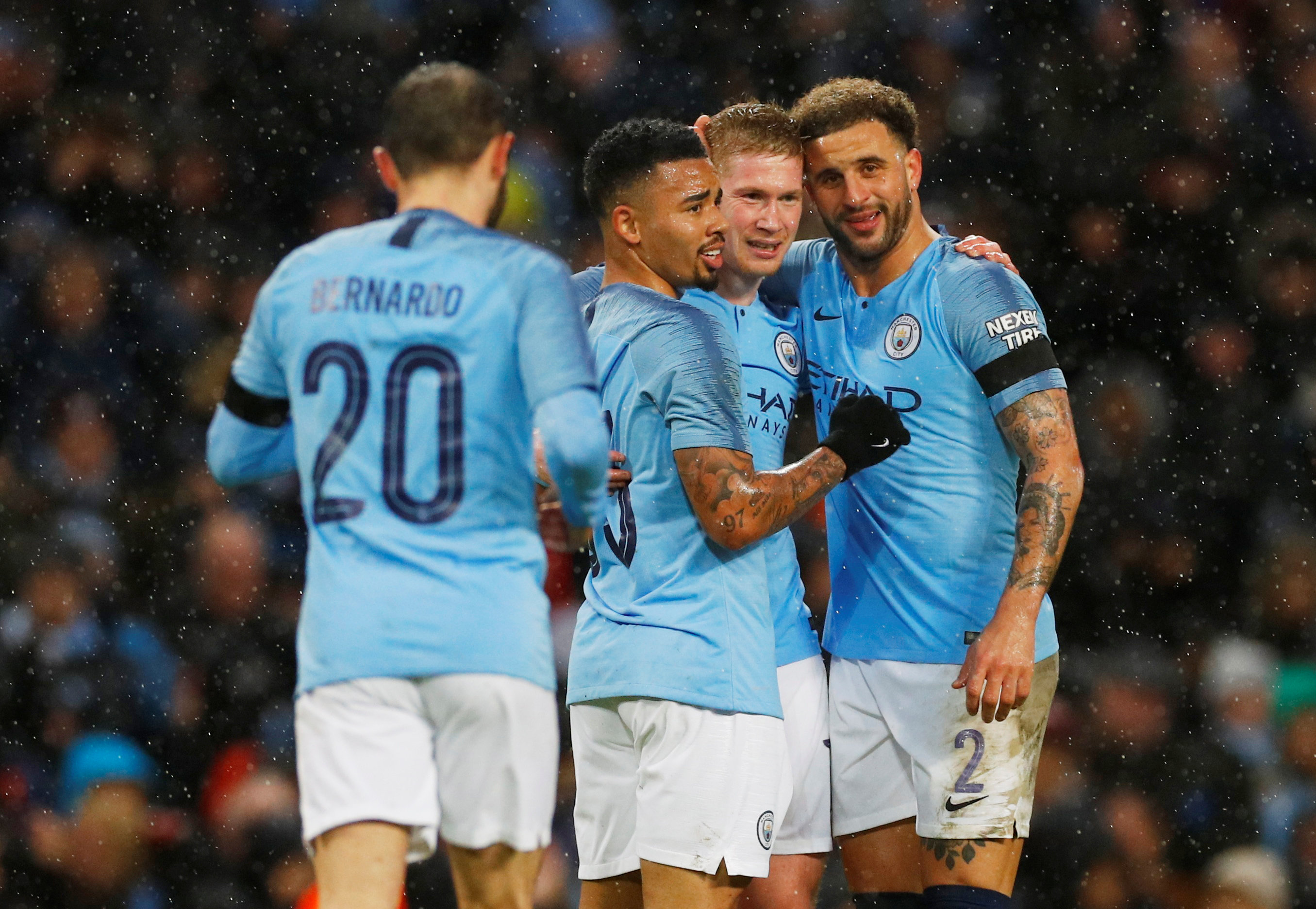 Manchester City qualifies for the FA Cup 64th round after defeating Burnley 5-0 on Saturday in the fourth round of the tournament.
Manchester City's Gabriel Jesus scored in the 23rd minute, Bernard Silva in the 52nd minute, Kevin De Bruin 61 minutes and Kevin Long from Burnley, foul in the 73rd minute and Sergio Aguero in 85 minutes.
Derby County also qualified after a 1-0 victory over Accrington.
Derby County was recognized as a winner in the 78th minute.
The match was followed by Daniel Barlazer's dismissal from Aaronton in the 59th minute and the expulsion of Derby County's Gidden Bugley in the last minute of the match.
Doncaster also scored after winning Oldham Athletic 2-1.
Doncaster led with Benjamin Whitman in the 69th minute and Aldrum equalized for Peter Clark in the 85th minute before Whitman scored the second goal in the last minute of the match.
Watford also defeated Newcastle 2 with a 2-0 victory over Andrew Gray in the 62nd minute and Isaac Sucesis at the last minute.
Swansea defeated Gillingham 4-1 to qualify for the 64th round.
Swansea goals Oliver McBarney (goals) 10 minutes, 33 minutes, Pelant Selena 73 minutes and Bari McKay in 85 minutes, scored a goal of Gillinghan Josh Rees in 51 minutes.
Brighton and West Brom played a rebound in West Bromwich after a draw.
Middlesbrough will play again with Newport City after 1: 1.
Middlesbrough led with Daniel Sanchez Ayala in 51 minutes and Matthew Dylan finished for Newport at the last minute.
Portsmouth and Queens Park Rangers also played Queens Park Rangers' replay after a 1-1 draw.
Lee Brown gave Portsmouth a lead in the 63rd minute and Welsh Welsh equalized for Queens Park Rangers in the 74th minute.
Shrewsbury Town plays a replay with Ulmhampton after a 2-2 draw.
Greg Deherty and Luke Falls in Shrewsbury scored 47th and 71th minute while Wolves scored Raoul Jimenez in the 75th minute and Matt Duarte at the last minute.
Source link