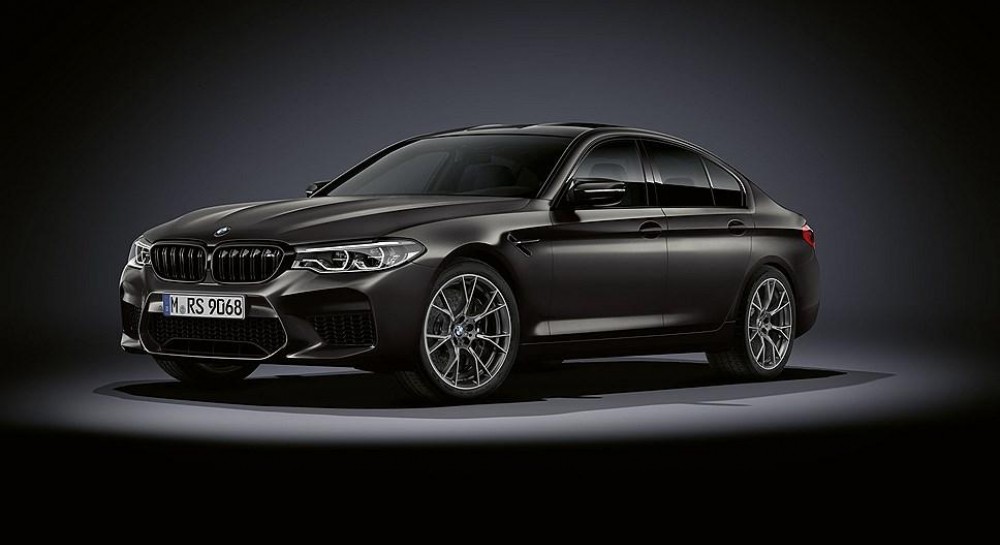 available Ukrainian material
Presented Limited Edition BMW M5 Edition for 35 years.
Special Edition of the BMW M5 Edition 35 years dedicated to the 35th anniversary of the BMW model / photo
The "loaded" BMW M5 sedan has received a limited edition 35 years. A total of 350 such cars will be built, each of which will receive the most powerful engine in the history of the model, decorative elements from the BMW Individual catalog and decorative panels anodised with gold.
Read alsoBMW has shown the design of its smallest car
The special edition of the BMW M5 Edition 35 Years is dedicated to the 35th anniversary of the model and is based on the M5 race. Under the cover of the sedan is 4.4-liter V8 bitumen, which, like the ordinary version, produces 625 horsepower and 750 Nm. The Jubilee M-Five is equipped with a MxDrive on all wheels and an active differential in the rear axle. Acceleration time to "hundreds" – 3.3 seconds, up to 200 – 10.8 seconds, writes motor.ru.
The difference from the standard M5 race is the Frozen Dark Gray body color of the BMW Individual catalog with special pigmentation and a matt silk surface, new 20-inch gray-grained wheels and brushed black dots (also available and ceramics with golden instruments)). Multi-seat M-seats are fitted in the sedan cabin, leather is used for decoration, and aluminum-carbon panels are anodised with gold. The thresholds include the M5 Edition 35 Jahre and the cup holder lid – M5 Edition 35 Jahre 1/350.
A special version will be available in major markets in July this year.
The current generation of the BMW M5 is the sixth consecutive. The first one was released in 1985 and was built on the basis of the 535i (E28). The sedan is equipped with a 3.5-liter six-cylinder linear M1 engine that produces 286 horsepower and 340 Nm of torque. From place to seat, the car accelerated for 6.9 seconds.
If you notice an error, select it with your mouse and press Ctrl + Enter