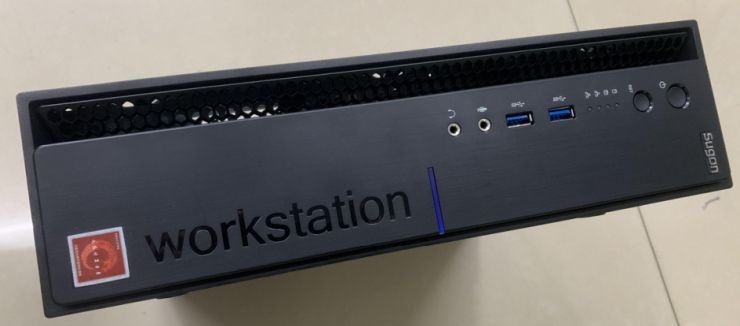 [ad_1]
The Computex 2019 exhibition is not worth a lot of US publications without meeting the Hygon server processors, which are Chinese licensed partners of AMD EPYC. As we have seen, Hygon processors in the Socket SP3 version can have up to 32 cores with multi-threaded support, and their frequency reaches 3.0 GHz. The infrastructure occupied by the original EPYC processors, on the one hand, leads to the dependence of Chinese users on the US company, on the other hand, simplifies the task of rapidly expanding "national" x86-compliant server application processors.
At the end of the week, detailed photos of the Sugon W330-35 workstation appeared on the ChipHell forum, which uses the Hygon C86 3185 octagonal processor, which is analogue to the first-generation AMD Ryzen.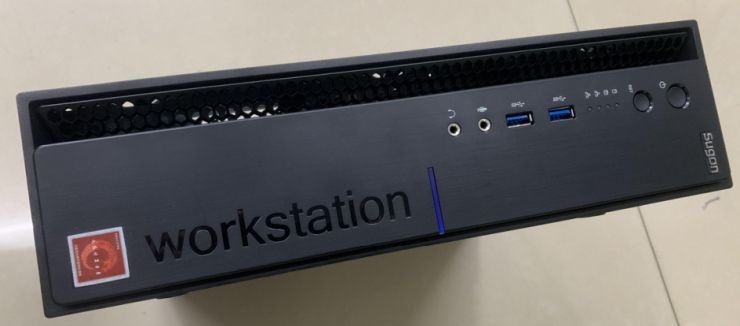 The Hygon C86 processor cooling system is a rather primitive, split-edged aluminum radiator with an unmarked fan.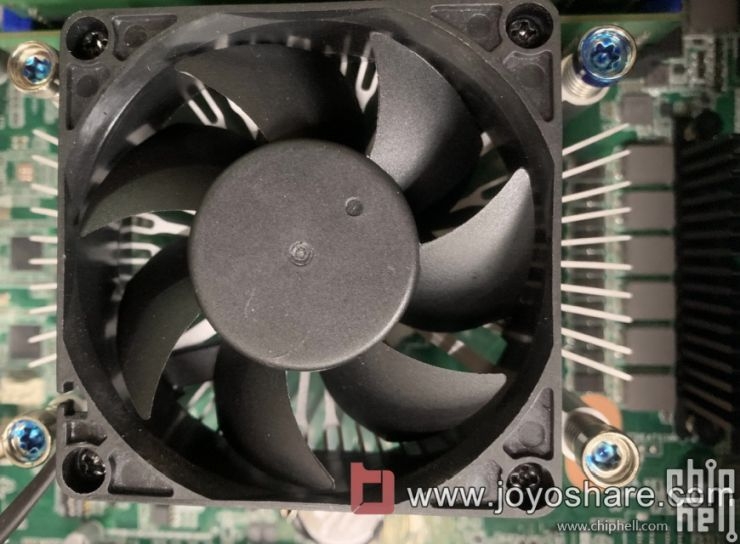 At the base of the cylindrical radiator it is not possible to estimate the presence of a copper core due to a layer of thermal paste.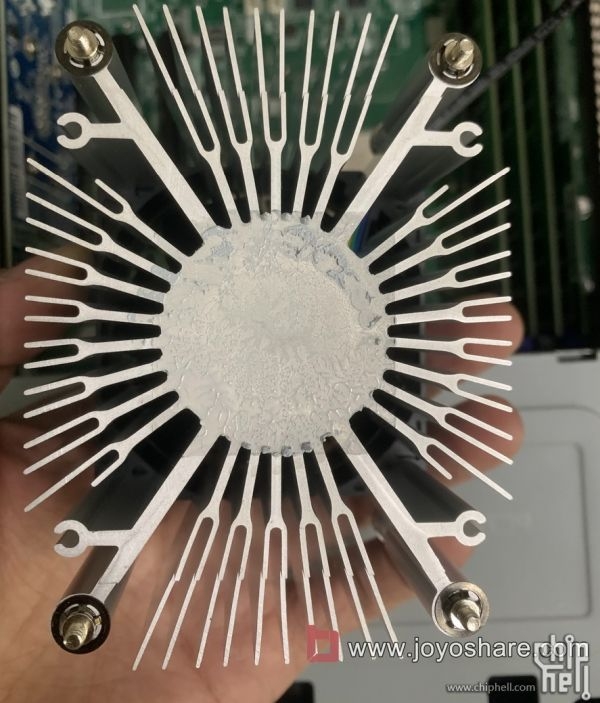 As repeatedly highlighted by many sources, the Hygon desktop processors use the BGA design that involves mounting directly on the motherboard. To fix the standard cooling system with four spring studs, holes are provided on the PCB.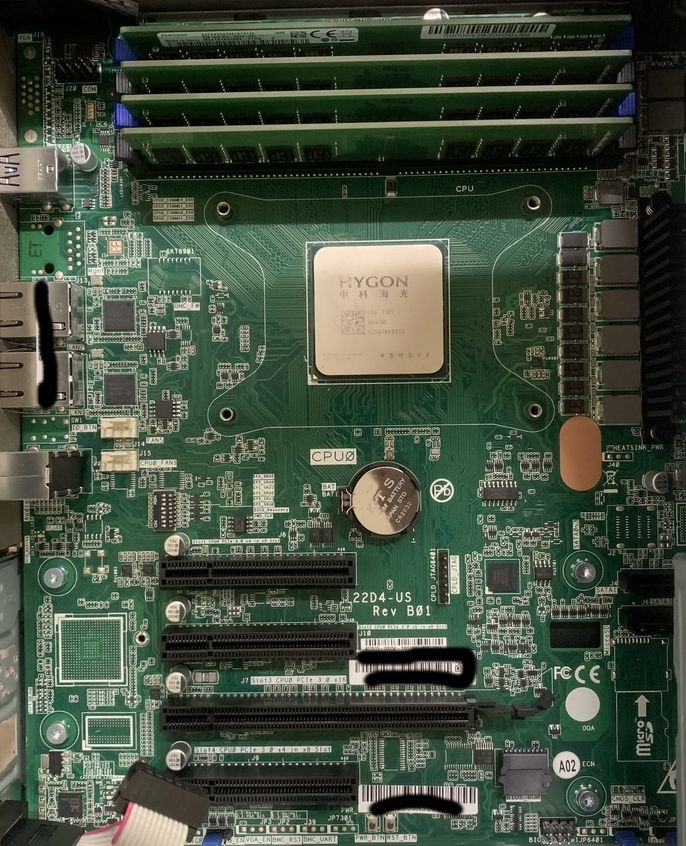 The second important point associated with the PCB is that there is no chip chip. This implies that all chipset functionality is embedded in the processor itself. This feature is not unique to the Chinese branch AMD Ryzen, as the original US embedded processors also do no chipset.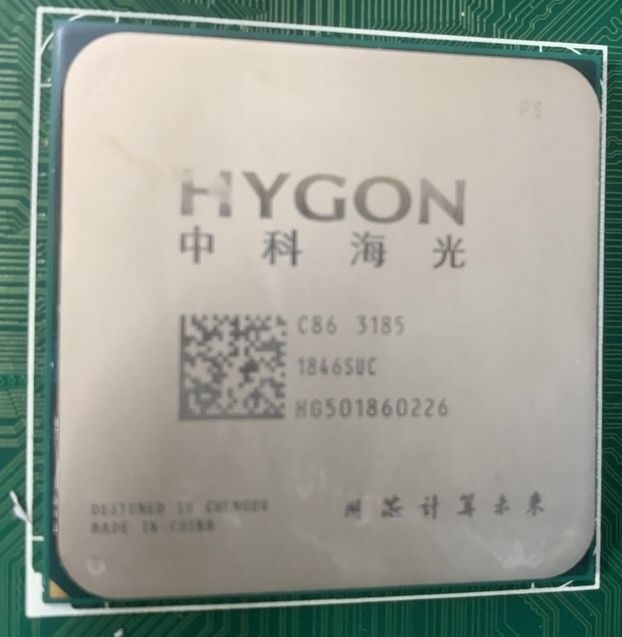 The image of the processor itself does not conceal anything new under the label indicating the CPU model and its brand has inscriptions for product development in the Chinese city of Chengdu and its packaging in this case in China. Chinese lyric deviation explains that the creators of these processors are proposed to be used to "calculate the future."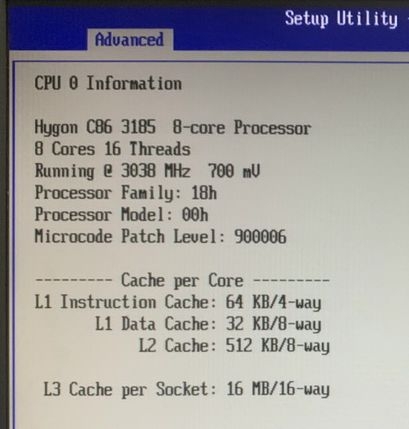 The eight cores of the Hygon C86 3185 processor run at a 3.0 GHz baseband and support multi-streaming. The cache memory structure is borrowed from US partners, each kernel has a 64 Kbytes cache at the first level for instructions and a 32 Kbytes data cache, the second level cache reaches 512 Kbytes. The shared third-level cache has a capacity of 16 MB.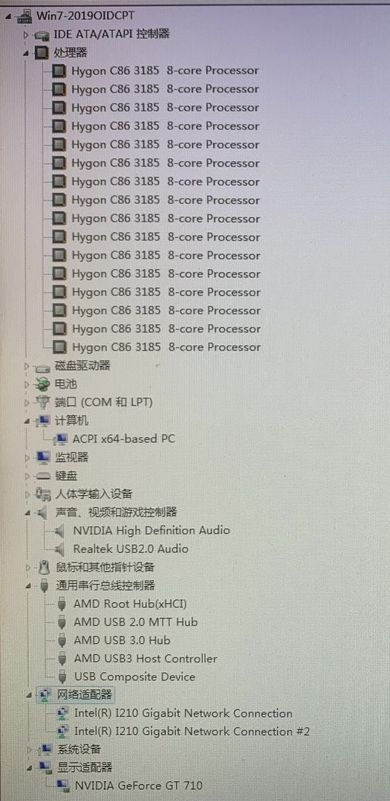 It should be noted that the Hygon processors have a unique identifier, CPUID, formally belong to the 18th family, although even the third generation of 7-nm Ryzen processors belong to the 17th family.
The chipset drivers integrated into the processor have developed AMD as judged by the screenshot of the Windows 7 Device Manager. In other words, giving Hygon's unique characters is limited to a CPUID change, and everything else from these processors "stands out" on AMD products.
If you notice an error, select it with the mouse and press CTRL + ENTER.
[ad_2]
Source link