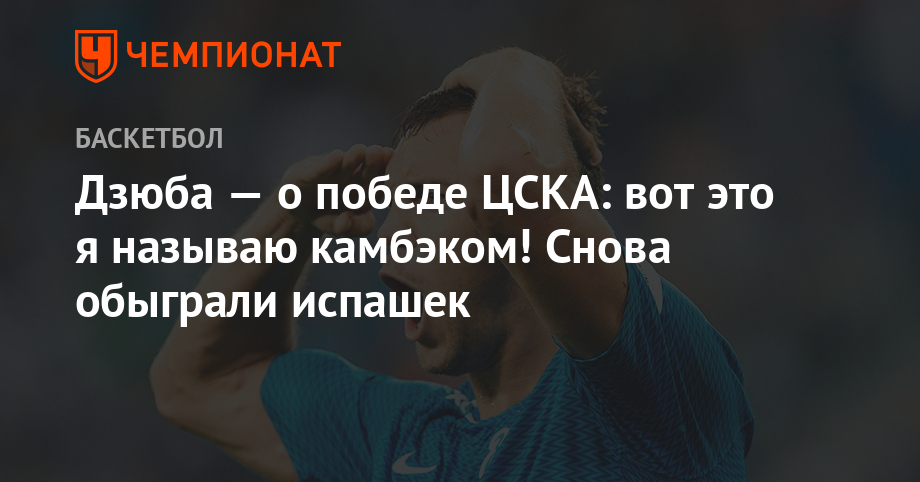 Dzuba – for the victory of CSKA: this is what I call a comeback! Again beat Spanish
Zenith ahead Artyom Dzuba congratulated CSKA for the Euroleague final. In the semi-final match, the Moscow club defeated Real Madrid with a score of 95:90 (18:22, 25:23, 22:28, 30:17).
– That's what I call a comeback! Again they took it and beat him. "-11" plays! Yes! We are in the finals! "- said Dubea in the history of" install ".
The final Euroleague match will be held on May 19 at 21:30 in Moscow. CSKA's rival will be Anadolu Efes, who in the semi-final defeated Fenerbahce.
It should be noted that in the regular season both matches with CSKA and Anadolu Efes ended in favor of the Army team – 102: 84 and 80:78.
The Euroleague champion is Real Madrid. In the final of last year's draw, the Spanish club was stronger than Fenerbahce – 85:80.
CSKA avenged Real Madrid and reached the Euroleague final – 2019!
A year ago, the red and blue failed, but fate allowed him to return the service – de Kolo and Rodriguez buried Real Madrid in the Final Four.