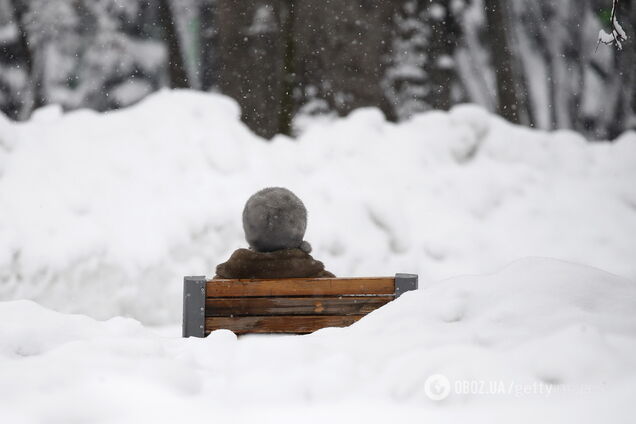 In Ukraine, on Thursday, February 14, cold weather is expected with little precipitation in the western, northern and most central regions.
Cold air will cover most of the country (except in the west), although the temperature background will remain above the climate norm for this period. Expected rainfall in most areas except east and southeast, reports Ukrgidromettsentr.
In the western, northern, central, and Odessa regions, light snow, sometimes with rain, is expected; in the Carpathians at night moderate snow; in the rest of the territory – without significant precipitation. On the roads of Ukraine, except in the south, some soup places. Northwest, west wind of 5-10m / s, in the Carpathian region gusts of 15-20 m / s are expected.
The temperature at night is 1-6 ° C, in the western regions around 0 °; during the day of 2-3 ° warm, west and south of the country 0-5 ° heat.
In Kiev, February 14 is expected light snow with rain; on the roads in some places. Northwest wind of 5-10 m / s. The temperature at night is 1-3 ° in the cold, and during the day is 0-2 ° of heat.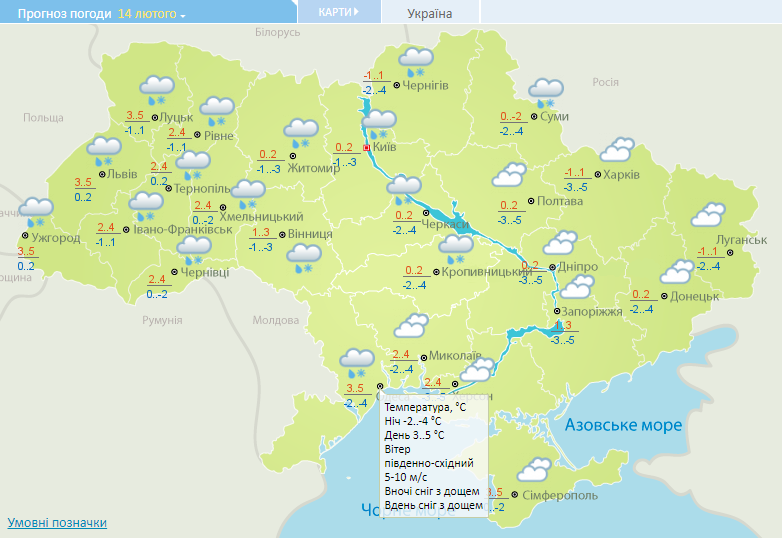 As OBOZREVATEL reports:
Subscribe to our telegram. Take only the most important thing!