In the ranking of the 27 electric cars, the first eight positions are occupied by Tesla cars.
In the US, they compared 27 electric vehicles and found that most of them accelerated from 0 to 100 km / h in less than 8 seconds and others in less than 3 seconds. And the Tesla cars came out of the competition. This is evidenced by a rating published by Insideevs.
Nearly half of the rating – Tesla's electric vehicles. After the last update of Model S and Model X, Tesla took the first eight places. These electric cars reach a speed of 0 to 100 km per hour in just 2.4-4.4 seconds.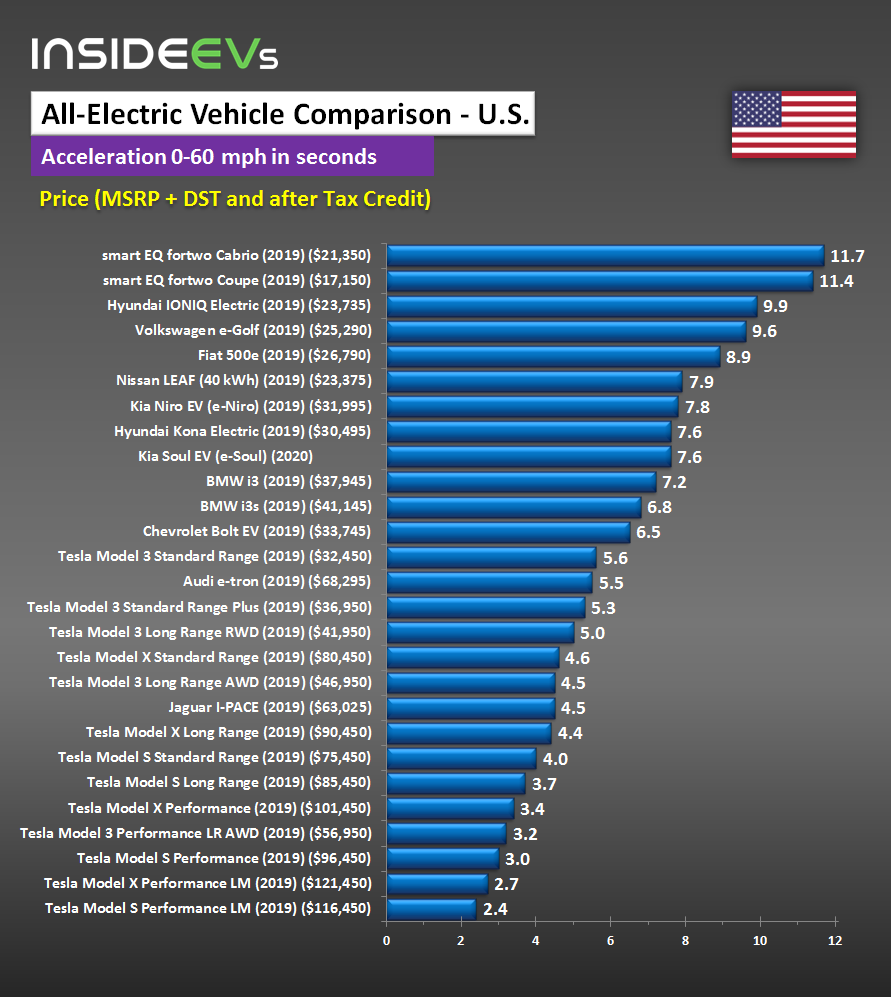 The Jaguar I-Pace (4.5 seconds) became the second top model to develop the top speed and the third – the Audi e-tron (5.5 seconds).
At the end of 2018, Ilon Musk promised to release the fastest sports car in the world.
Remember this In the first quarter of this year the demand for electric cars increased in Ukraine. The Ukrainians have bought 1276 vehicles, which is 71% more than the same period of 2018.
If you notice a spelling mistake, select it with your mouse and press Ctrl + Enter.