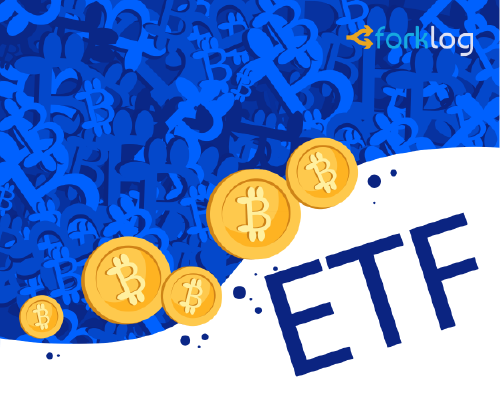 The new details of Bitcoin (ETF), proposed by the Bitwise Asset Management and NYSE Arca Stock Exchange, have been announced, CoinDesk reports.
Bitwise filed a request to launch Bitcoin-ETF at the US Securities and Exchange Commission (SEC) earlier in January. As the company said, NYSE Arca will soon publish a proposal to amend Rule 19b-4.
As it is already known, it was done the same day but was not presented on the SEC's website, most likely due to the ongoing Shatdaun in the United States. The document was published on the NYSE Arca website, but it was shadowy all the time.
When Bitwise announced a Bitcoin ETF launch proposal, the company noted that it differs from other similar initiatives, as it involves the involvement of a qualified third-party bitcoins depositary. It was also stated that an asset pricing index would be based on data from a large number of exchanges, including futures markets, both spot and physical delivery.
The published proposal relates, inter alia, to the methodology for index formation. For example, preference will be given to prices on exchanges with higher trading volumes in the previous hour.
"The Exchange believes that the proposed amendment to the rules is structured in such a way as to help prevent fraudulent and manipulative actions and practices, investor protection and the public interest" – says the document.
NYSE Arca's proposal also raises concerns about the regulator's concerns about the impact of manipulations on the battlefield market.
"Given the Bitcoin interchangeability, the index provider believes that the potential impact on its value on individual exchanges faced with external manipulations of said volumes or prices is offset by the fact that data on prices and volumes are taken from a large number of exchanges. "
It should be noted that at the moment when the disruption of the work of state institutions continues due to the delay in adopting the country's budget at the end of December 2018, the DIC can not determine the end date to which the decide on this proposal.
Shatdaun also affected plans for VanEck and SolidX, whose Bitcoin-ETF launch request was withdrawn earlier this week. Later, VanEck Executive Director Jan Van Eyk said that once the normal work of state institutions resumes, the application will be resubmitted.
It may happen soon enough: according to recent reports, US President Donald Trump may announce an agreement today that will allow the institutions to resume work for three weeks.
Subscribe to ForkLog news in Telegram: ForkLog Live – the entire news feed, ForkLog – the most important news and polls.
Did you find a text error? Select it and press CTRL + ENTER
Subscribe to news Forklog