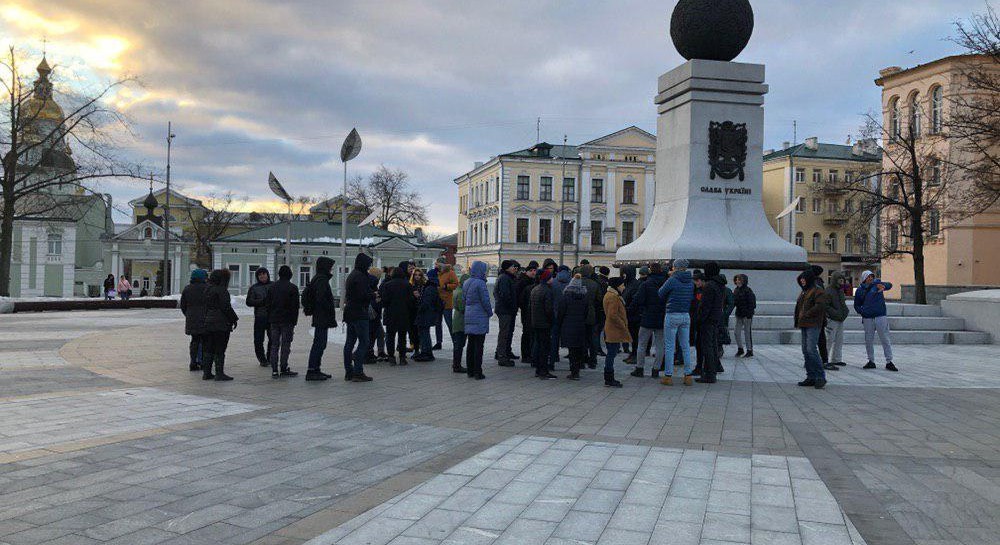 available Ukrainian material
People were promised to pay 1000 UAH for the rally.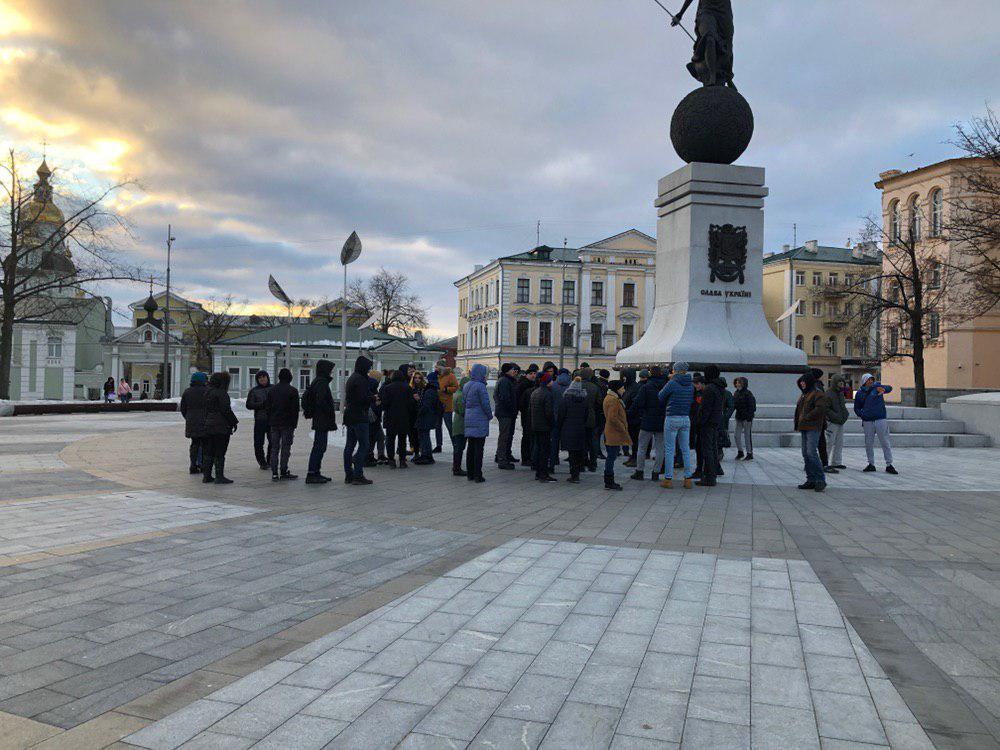 About 50 people came to the rally / photo Comments.ua Kharkov
In Kharkov jokes through social networks played the "fans" of the presidential nominee from the Nashi party Yevgeny Muraev by inviting them to participate in a nonexistent rally for a thousand hryvnia.
Reports for it.ua.ua Kharkov.
The people who fell for the joke of the joke told us that they were promised to pay 1000 bracelets to stand in the crowd for Eugene Muraev.
Read alsoThe Russian priest named Poltorak
The organizers of the event also stated that the registration will be held directly in a tent in Constitution Square. As a result, about 50 people gathered under the monument of the Goddess of Victory in anticipation of easy money, but none of the initiators of the "Candidate Support Meeting" appeared.
In one of Kharkov's publics, Muraev's team denied information about the paid event and urged Kharkov citizens not to participate in such events.
"We would like to draw attention to the fact that the public in Kharkov hosts information about certain meetings in support of Evgeni Muraev. We are officially informed that all information about events can only be published on the party's official pages and is not accompanied by financial incentives for the participants.
Some consumers suspect such a tie of political joke.
As UNIAN reports, in Odessa and Kiev, prankers "divorced" hundreds of people, collecting for paid rally for a non-existent candidate
If you notice an error, select it with your mouse and press Ctrl + Enter