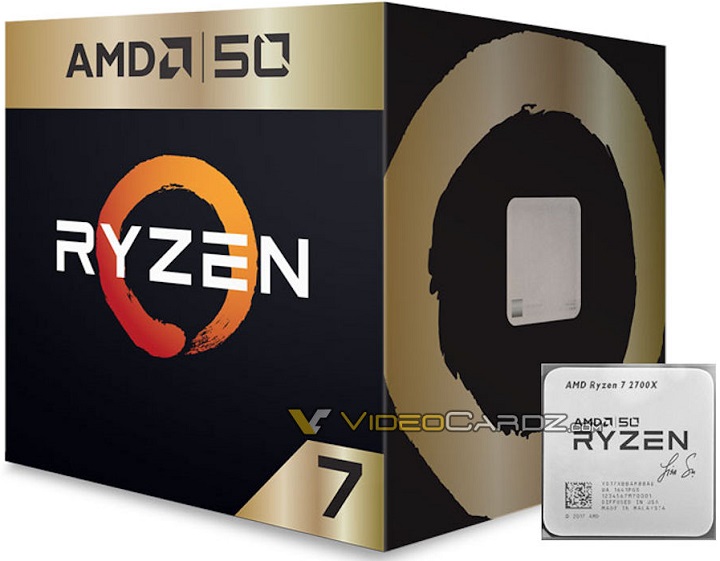 On May 1, Advanced Micro Devices celebrates its 50th anniversary, which will release a limited edition of the Ryzen 7 2700X processors in the 50th anniversary. Originally, it was supposed that novelty was a selective version of the retail CPU running at higher frequencies. As it turned out, the main feature of the Ryzen 7 2700X 50th Anniversary Edition is the unique engraving of the cover.
Along with the familiar RYZEN logo, the AMD 50 and the autograph of AMD Lisa Su's current CEO are engraved. In addition, the processor comes in an unusual package that immediately shows that we have the "jubilee" version of Ryzen 7 2700X, and the package includes the Wraith Prism cooler brand with RGB backlight.
Specifications of the AMD Ryzen 7 2700X 50th Anniversary Edition, as mentioned above, fully inherited from the conventional model: operating frequencies of 3.7 to 4.3 GHz, 16 MB L3 cache and a nominal heat pack of 105 watts. As expected, the annual version of the Ryzen 7 2700X will be $ 40 more expensive than the regular model.
Source:
VideoCardz
Source link