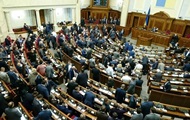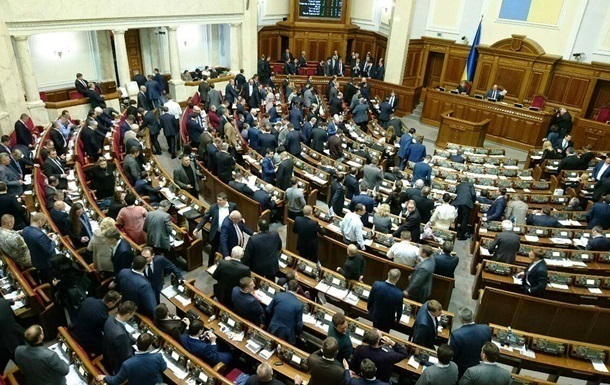 Photo: Verkhovna Rada / Facebook
The coalition ceased to exist in the Verkhovna Rada
In Rada, the coalition ceases to exist; Senior officials have announced their resignation. Correspondent.net highlights the main events of yesterday.

Great Britain changed the entry rules
The United Kingdom cancels paper migration cards for all foreigners to reduce queues at arrival points. Most of the data entered in the migration card will soon be available for electronic collection.
The Council of Europe has decided to return Russia the right to vote in PACE
The Ministers of Foreign Affairs of the member states of the Council of Europe took a decision that paves the way for the return of Russia to the PACE in an emergency procedure. CE also allowed Russia to participate in the election of the new Secretary-General.
The representative of Ukraine to the Council of Europe Dmitry Kuleba called the decision of the Committee of Ministers of the EU shamefully.
Coalition in the Verkhovna Rada stopped working
fraction The popular front left the parliamentary coalition. Now the Verkhovna Rada will have one month to form a new majority. Even if no new coalition is established, the newly elected President Vladimir Zelenski will not be able to dissolve the parliament earlier, as this can not happen less than six months before the election.
Zelenski invited everyone to spend their discovery
The newly elected President, Vladimir Zelensky, invited everyone to meet at the Mariinsky Park on May 20th to watch his inauguration.
He said, "I would very much like to take the presidential oath that is looking for people in the eye." "But unfortunately, according to the rules, this will happen in the Verkhovna Rada, before the deputies, and I invite everyone to the Mariinski Park in the morning of May 20, from where I will go to the Verkhovna Rada," Zelenski said.
Turchinov and Klimkin resigned
The Secretary of the National Security and Defense Council Alexander Turkinov and the first Deputy Chief of the Security Service of Ukraine, Pavel Demchina, resigned. In addition, Ukrainian Foreign Minister Pavlo Klimkin announced his resignation.
The United States postponed import duties on imported cars
US President Donald Trump has decided to postpone the introduction of duties for foreign cars and parts for six months. The American leader intends to link the introduction of customs duties to European cars with the success of trade negotiations with the European Union over the next six months.
News from of Korrespondent.net in Telegram. Subscribe to our channel https://t.me/korrespondentnet
Source link