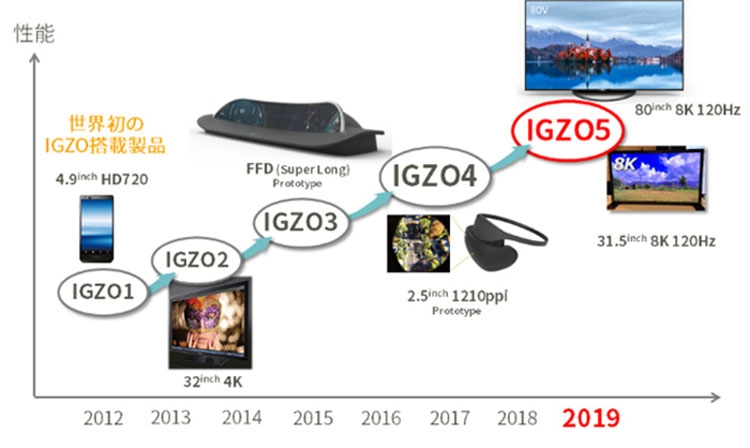 About seven years ago, Sharp began producing liquid crystal panels using the patented IGZO technology. IGZO technology has become the crown of creation in the production of LCD panels. Traditionally, silicon is used to produce arrays of thin-film transistors to control liquid crystals in panels: from "slow" amorphous to faster in terms of electron velocity, polycrystalline. Japanese company Sharp went further and began to create transistors from a combination of oxides of materials such as indium, gallium and zinc. The mobility of electrons in IGZO transistors increases by 20-50 times compared to silicon. This allowed the bandwidth to be increased (increase the display resolution) without increasing consumption.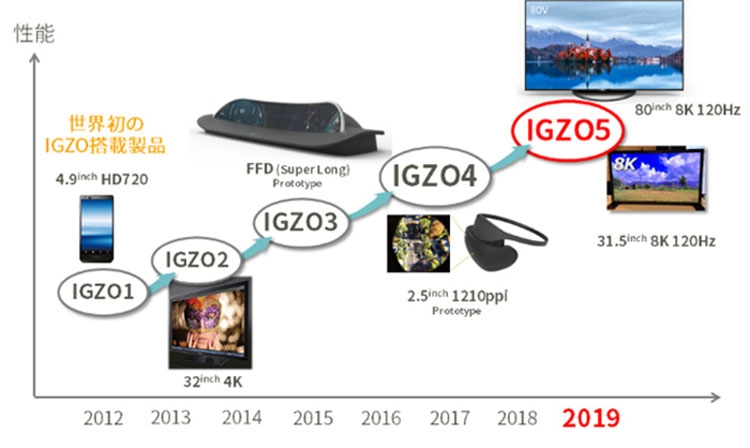 Since 2012, IGZO technology has been through four generations and the transition to the fifth generation has begun. The new owner, represented by Hon Hai Group (Foxconn), has accelerated the transition to Sharp's IGZO LCD panel manufacturing. The Taiwan giant's investments have helped Sharp release last year's massive transfer of lines to launch IGZO LCD technology. This means that Sharp's large LCD displays will appear more and more on smartphones, laptops, desktops and televisions.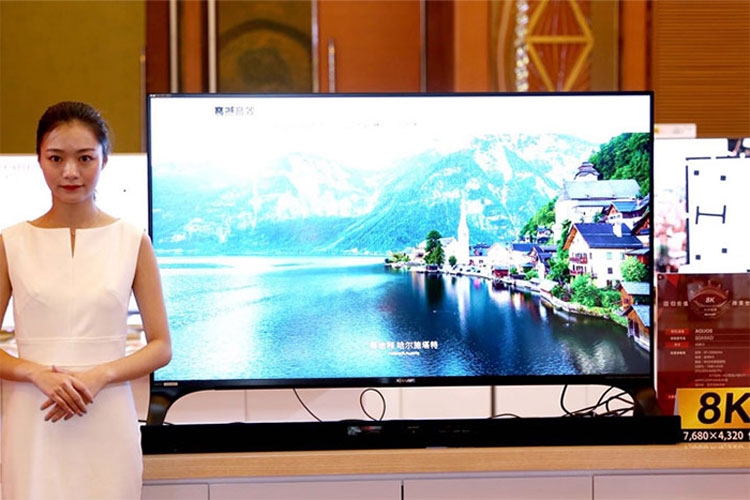 Using the fifth-generation IGZO technology, Sharp already produces some products. For example, about two weeks ago we talked about launching the first 31.5-inch Sharp monitor with a resolution of 8K (7680 × 4320 pixels) and a refresh rate of 120Hz. Earlier it became known that the IGZO 5G became the basis of the company's 80-inch television with the same resolution. Compared to the 4th generation IGZO technology, electron mobility increases by 1.5 times, making it possible to reduce panel consumption by 10% without worsening brightness and color transmission. By the way, thin film transistor substrate using IGZO technology is suitable for the production of OLED panels. This enables Sharp to create OLED panels that are far ahead of competitors in terms of quality and energy efficiency. Let Sharp surprise us.
If you notice an error, select it with the mouse and press CTRL + ENTER.
Source link