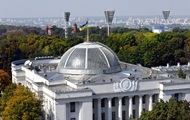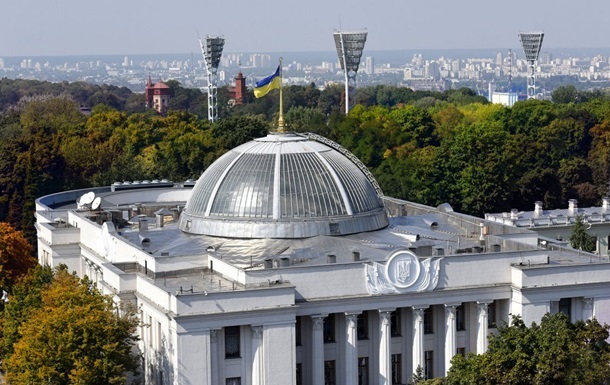 Photo: Correspondent.net
Zelenski was shown a draft decree on the dissolution of Rada.
The text of the decree of the future president of Zelenski is still preliminary, but the date is May 20 – the day of the inauguration.
The media have a draft decree of newly elected President Vladimir Zelenski on the early termination of the Verkhovna Rada's work and on the appointment of early elections to the Constitution of Ukraine, which he plans to sign after taking office on May 20th. The relevant document on Friday, May 17, promulgates the country.
It is noted that the project was given to journalists from sources surrounded by Zelenski, stating that this is a preliminary version.
Both the final text was not approved and the final decision to end the Rada.
"Discussions are still underway, but the project is already under way, perhaps still finalized," the source said.
The document states that since 19 February 2016, after leaving the Coalition for Homeland Security and Self-help, there are fewer than 226 deputies in the other two factions (the BPP and the People's Front). This is less than half of the constitutional composition of parliament.
On this basis, the president has the right to dissolve Rada.
"If within one month there is no coalition of MPs in the Verkhovna Rada of Ukraine that meets the requirements of Article 83 of the Constitution of Ukraine, the President of Ukraine has the right to terminate the powers of the Verkhovna Rada of Ukraine ahead of schedule," he said. Draft Decrees.
In view of the foregoing, the President decides:
To cease in advance the powers of the Eighth Verkhovna Rada of Ukraine.
To appoint special elections to the Verkhovna Rada of Ukraine on 14 July 2019
The Cabinet of Ministers of Ukraine will provide funding for early elections for the Verkhovna Rada of Ukraine.
The Central Electoral Commission provides for the preparation and holding of extraordinary elections for the Verkhovna Rada of Ukraine in accordance with the Constitution of Ukraine, the Law on the Election of People's Deputies of Ukraine, other laws of Ukraine.
This Decree shall enter into force on the day of its publication.
Recall that the People's Front today announced its withdrawal from the parliamentary coalition. President Rada gave a month to form the new Bridge.
News from of Korrespondent.net in Telegram. Subscribe to our channel https://t.me/korrespondentnet
Source link