Consumers laughed at the organization of a military parade in Kiev for the Day of Independence of Ukraine by video producer Alan Badoev and published photoshop.
Photos posted on social networks.
The Facebook group Crap noted that nezhisserom processions for the holiday became Zelensky's former business partner in the 95th quarter.
"The leadership of the country is again changing its plans: preparations for the parade in the usual format are being carried out on the runway of the Antonov Aircraft Plant. About ten" boxes "train with representatives of the Armed Forces of Ukraine, the National Security Service, the GNSS and the State Emergency Service. Same parade, but no technology. Directors Badoev and Kolyadenko will replace the weapons with new chips, "they wrote on the network.
The resource also emphasized this The Independent Veterans March, which takes place at 11 a.m. On August 24, is canceling directing.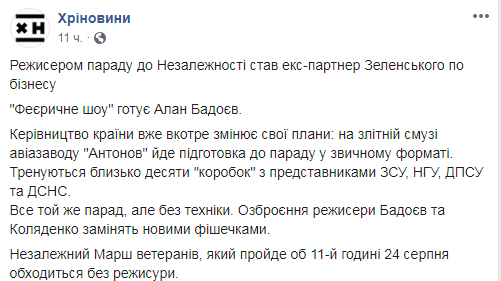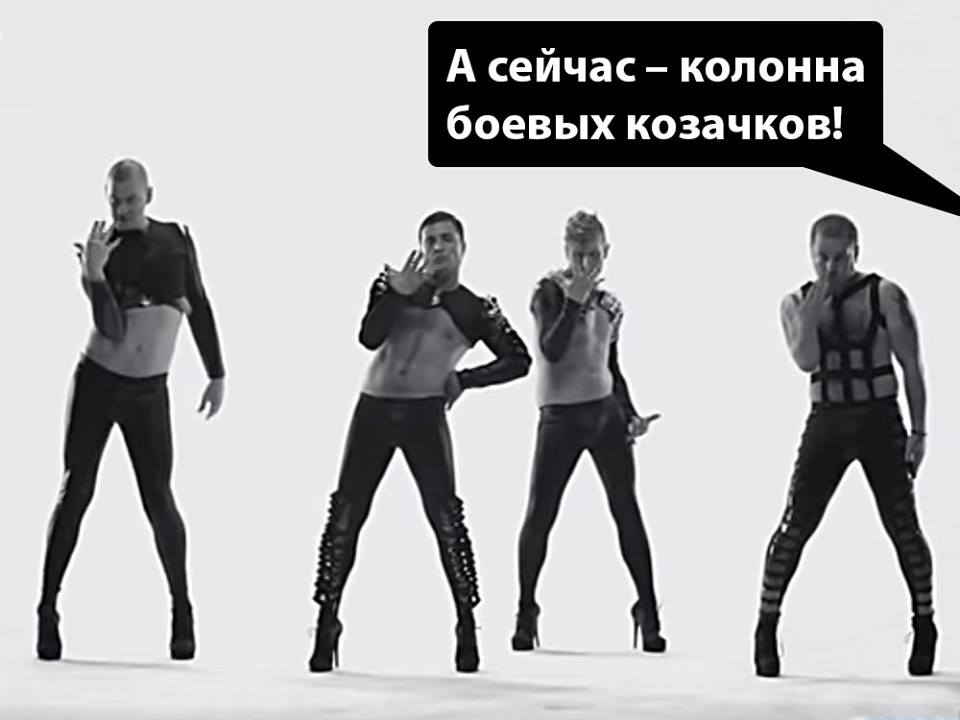 Other users also commented on the event and posted photoshop.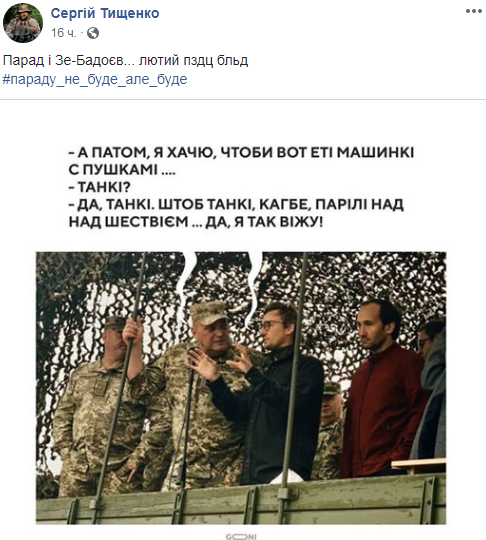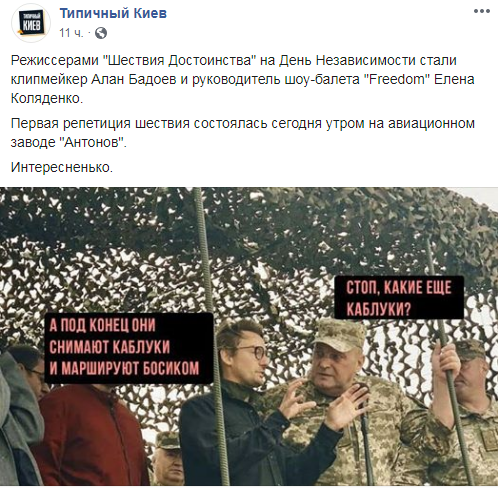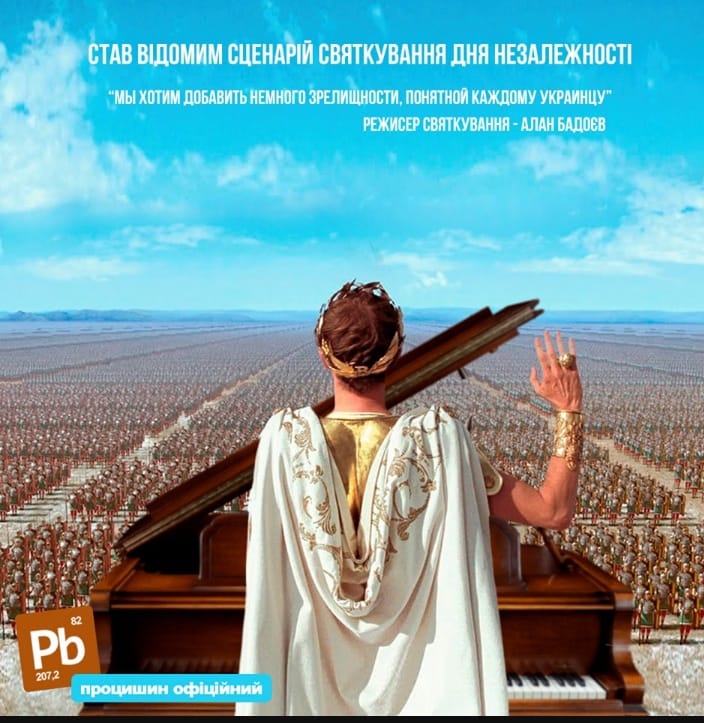 As the Apostrophe reports, a group called "Parade-2019: March of Defenders of Ukraine" has been created on the network, which shows the locations of military parades dedicated to the country's Independence Day.