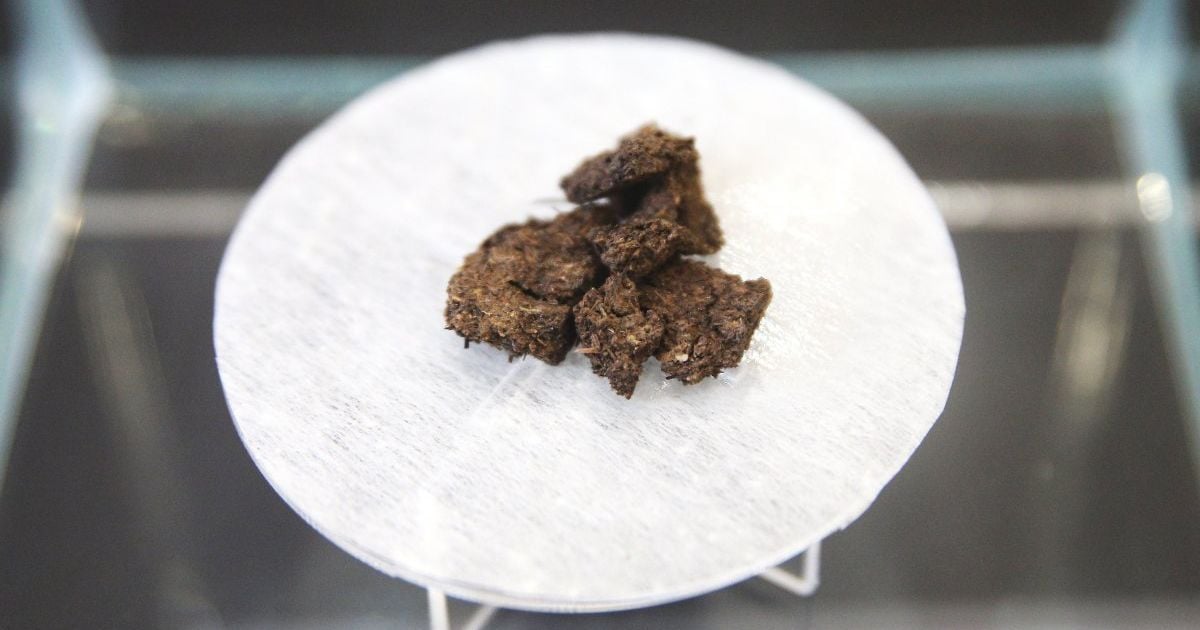 Scientists suggest that it is made on the basis of potato seeds and skin.
In the Central State Archives found bread that Ukrainians eat at Holodomor. This is stated in the plot TSN.19.30.
Previously, such sensations did not reach scientists. Original bread since Holodomor 1932-33. Why is he still unknown? It is assumed that the basis is oak tree and potato skin. These pieces were accidentally discovered by workers at the public association Archive Center in a criminal case in 1941. Researchers included bread as evidence of anti-Soviet agitation, in which a resident of Kiev accused Alexei Sorokin. This is the protocol for interrogation.
"This exhibition is held to commemorate your daughter about the difficult years we have experienced. You are not telling the truth. The investigation has evidence that you keep this exhibition for counter-revolutionary purposes, using them as visual assistance for counter-revolutionary agitation against Soviet rule, "said the document.
Archivists discovered that Alexey Sorokin was born in 1877 in the Poltava region. He worked as a music teacher and conductor of church choirs at the Baikovo cemetery in the capital city. And on June 41, when the war had begun, the Chekists came to him. Together with bread, the musician's diary with the following notes was confiscated: "This is an example of bread eaten by farmers in the spring of 1932. We, residents of Kiev, still have bread and are not too full of hunger, even though we don't eat. really terrible hunger! " .
Alexei Sorokin was a convoy to the Krasnoyarsk Territory colony for five years. What is the fate, scientists do not know. My daughter died. Where is another brother, unknown. But bread preserved by artists will be exhibited in the museum. Only before will they be sent for analysis, which will show exactly what Ukraine ate in the years when the government killed them with hunger.
Remember in May Ukrainian students treat Brussels residents with Holodomor times. In the center of the capital of Belgium, a public meeting was held so that as many people as possible knew about the tragedy of the Ukrainians. Passengers were offered a dish that Ukrainians must cook – grass bread, cone soup and pancakes from tree bark.
TSN correspondent, Stanislav Feschenko