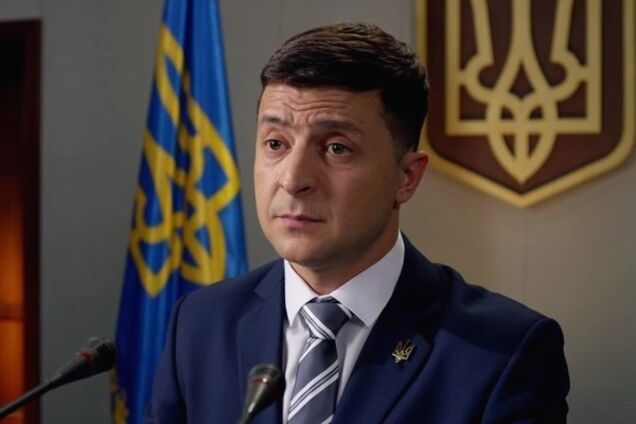 The Committee of Voters of Ukraine requested actor Vladimir Zelenski, who is a presidential candidate, pay the show in the series "The Servant of the People 3" of the electoral stock.
The Facebook KIA website states that displaying the product should be viewed as election campaign in favor of Zelenskiciting Art. 1 of Art. 58 of the Law "On the election of the President of Ukraine", which states that the election campaign is the implementation of any activity aimed at encouraging voters to vote in favor or not to vote for a particular presidential candidate.
The film "The Servant of the People 3" has a political theme, positively depicting the work of Zelenski's artistic character, and his name is identical to the name of a political party supported by Zelenski in the presidential election. which will be broadcast from the presidential candidate's electoral fund, "they said.
According to Alexei Kosel, head of the CIA, such a situation was also in 2018 in Lithuania, where one of the local politicians partially paid for the filming of the series, which positively reflected his work. "The main character of the series is visually similar to a politician, and the series is positive about his party." The Lithuanian Municipal Electoral Commission has recognized some of the film's episodes as political advertising with the corresponding legal consequences, "Koshel said.
We will note earlier the head of the Committee of Voters of Ukraine Alexander Chernenko, In 2014 he became a MP from the party "The block of Peter Poroshenko"whose leader is direct The competitor of Zelenski at the next presidential election to be held on March 31st. That same month, the series "Servant of the People 3."
Vladimir Zelenski in the TV series "Servant of the People"
photos
According to OBOZREVATEL, Vladimir Zelenski, according to recent assessments, suddenly came to the top of electoral sympathies of Ukrainians, firmly severed from the current President Petro Poroshenko and Yulia Tymoshenko.
23% of voters are willing to vote for the actor and the producer. The current president is almost 7% lower in rating.
Do not worry! Just the most important – subscribe to our Telegram channel