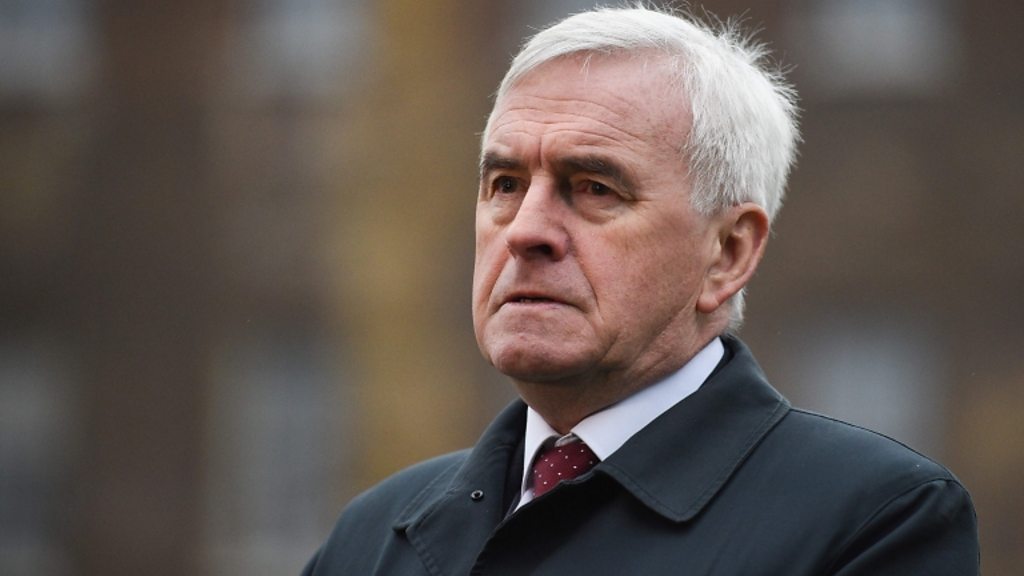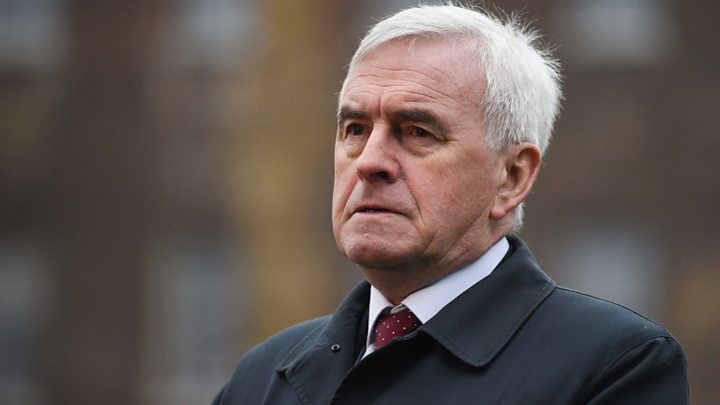 John McDonnell marks Sir Winston Churchill as a "villain" for his role in fighting miners in 1910.
Speaking at a Politico event and asking if Churchill was a hero or a villain, the chancellor in shadow replied: "Tonypandi – a villain."
During the riots in Tonypandi in 1910, soldiers were sent to control striking miners who destroyed downtown shops and property owners.
Churchill was elected to be the biggest Briton in the BBC poll in 2002.
Churchill spoke with notes for an auction
Rhonda recalls the riots of Tonypandi
In response to Mr McDonnell's comment, Labor MP Ian Austin published a picture of the military leader in the social media.
He says, "Look who's proud of my Dudley fireplace: a real British hero, the greatest Briton, the man who motivates the UK to defeat the Nazis and fight not only for our freedom but also for the freedom of the world."
Health Minister Matt Hancock wrote that Churchill "is one of the greatest so far".
The riots of Tonypandi were held in the evening on November 7 and 8, 1910, and involved violent clashes between striking miners and the police, and soldiers arrived on the second day.
One miner is killed.
The incident pursued Churchill for the rest of his career and many of his critics perceived him as a position against the trade unions.
Source link